The province of Al-Dayer Bani Malik in the Jazan region in the south of Saudi Arabia is characterized by the abundance of stone forts and forts, which may not be found anywhere in the world. Their number exceeded 100 ancient villages.
Stone buildings in Al-Dayer Governorate
Human nature in "Al-Dayer"
Interested in the history of Bani Malik Yahya Al-Khalidi, he confirmed to Al-Arabiya.net that the ancient buildings in Al-Dayer governorate give indications of the nature of life that the Arab man lived in these mountains, which are located near the basins of the fertile valleys and the peaks of the high mountains.
He explained: These great buildings indicate strength and sophistication, as some of these buildings reached seven floors at right angles, or a rounded building, distinguished by the splendor and quality of construction that made them steadfast for hundreds of years, facing all the conditions of nature.
He added: "When looking at the ceilings, we find trees that spread in the area, most of them are juniper and cedar, and the ceiling consists of several layers, the first is the mast, which is a very large wood in the middle of the ceiling, and then comes the jalal, which is less thick wood, and it is from two to six according to the area The room, then comes the third layer, which is of medium wood, and covers the entire area, and this is mostly juniper, then a layer of flat rocks that has a large area and a little thickness is placed on top of it, then a layer of dirt is placed over it ranging between 15 and 25 cm poison".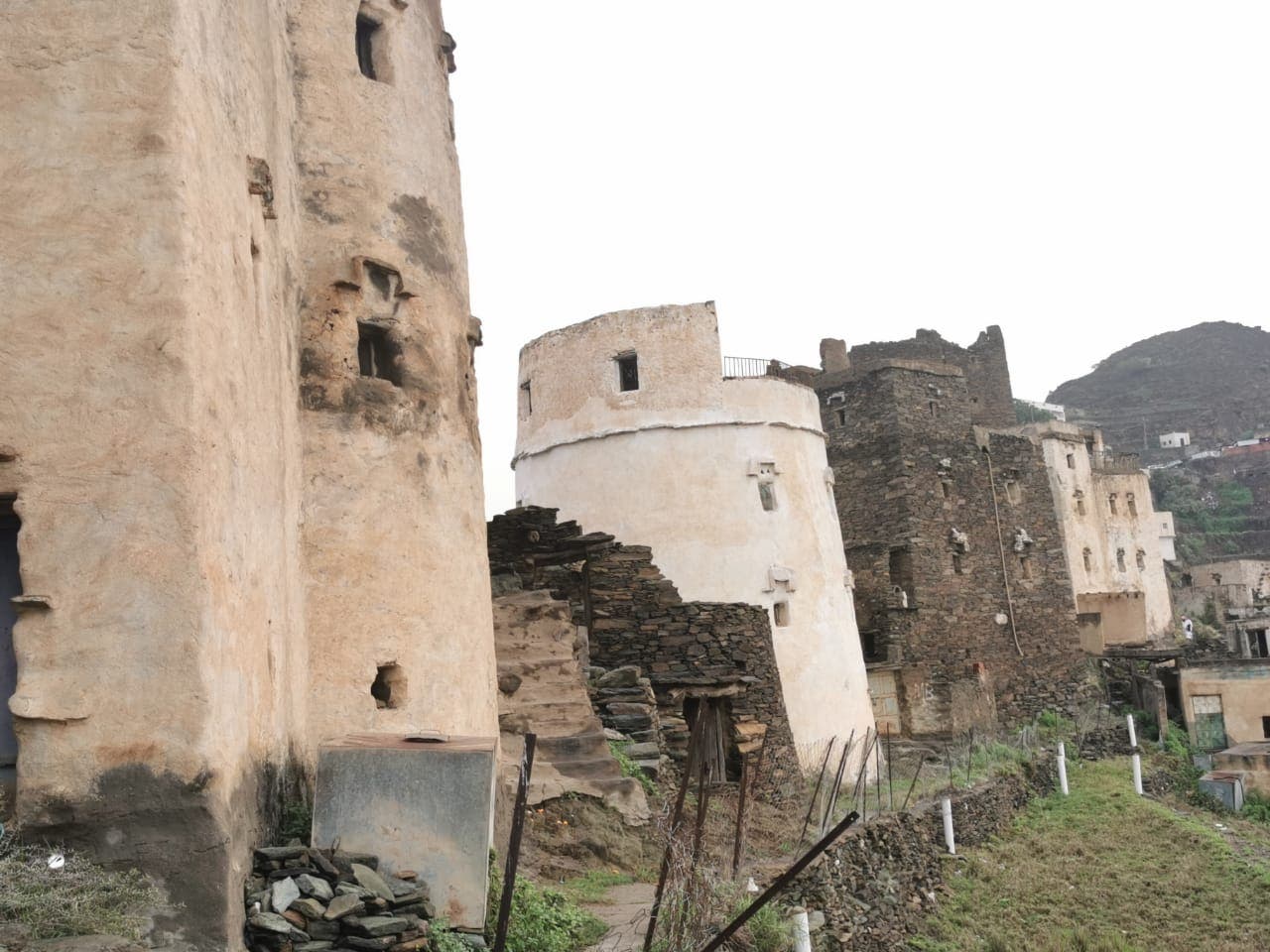 Building engineering in the castles of Al-Dayer Governorate
stone buildings
Al-Khalidi said: The stone buildings provide complete insulation that indicates the genius of engineering in these buildings, where warmth is available in winter and moderation in summer. The staircase is the kitchen, so that at the top of the stairs there is a side opening from which smoke comes out. It is called "strangeness" because cooking with wood.
He indicated that some facades are decorated with a belt of white quartz or plastered with clay, and iron is used to grill windows, and wood is used to make very strong doors, and wood locks and iron keys are used for them.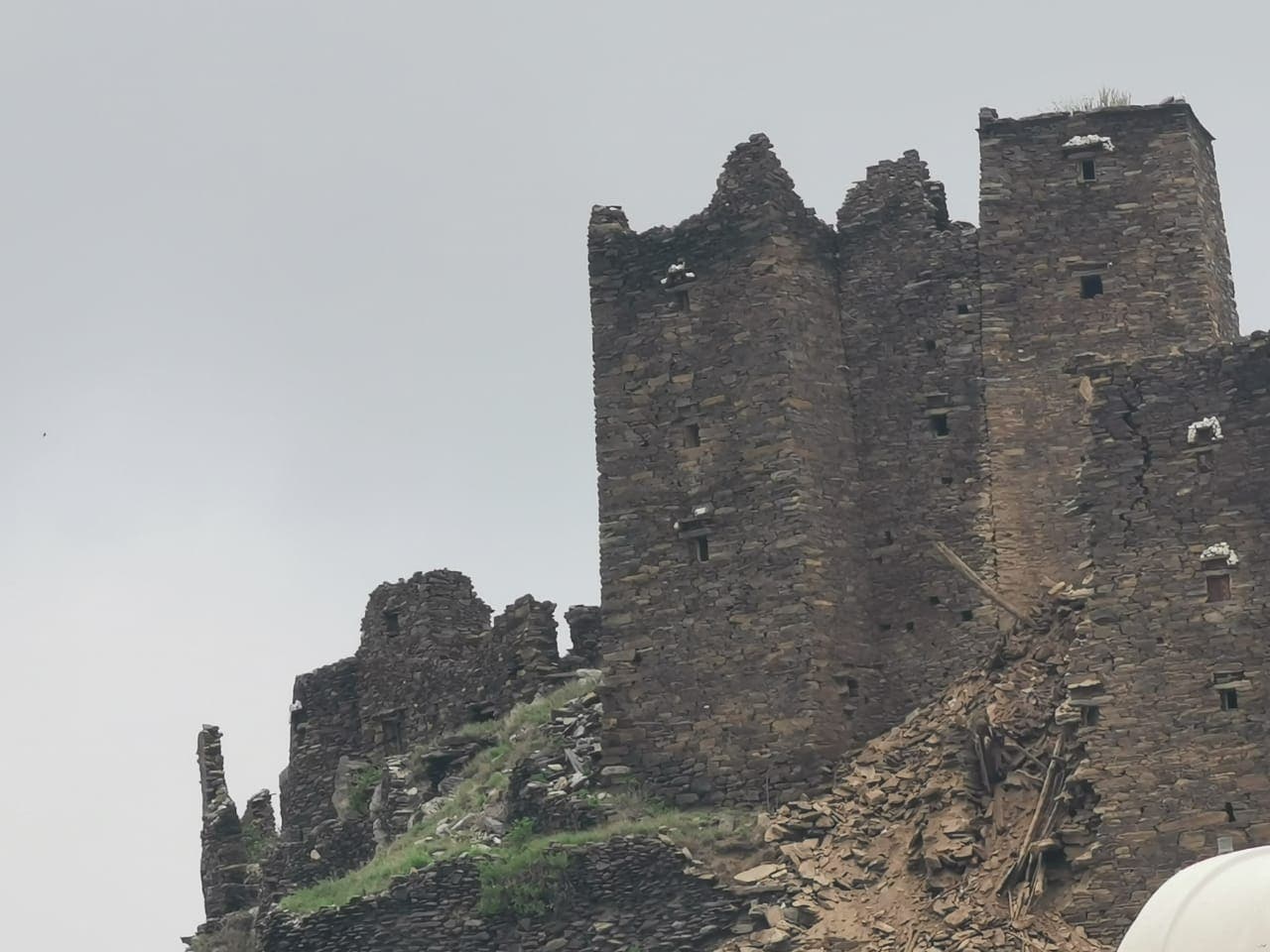 Buildings on the tops of the mountains
Who does the building?
About who builds these great buildings, Al-Khalidi says: Specialists are called Bani or Ammar, and among the most famous stone villages in Bani Malik are the village of Al-Taher and Khasher in Jabal Khasher, and the village of Al-Masjid, Al-Khattam, Al-Quraitha, Mansiyah and Othwan in Jabal Al-Said, and the village of Al-Qutayl "Village". Al-Bun, Qaza'a village, and other villages.