Dec. 24, 2021 6:56 am

In his Christmas address, Federal President Steinmeier thanked the "large, often silent majority" that behaved responsibly in the Corona crisis. Not everyone has to agree. But he asks whether freedom consists in loud protest or in the protection of others.
Federal President Frank-Walter Steinmeier has called for cohesion in view of the burdens on society due to the ongoing Corona crisis. In his Christmas address (broadcast on December 25th at 7 p.m.) he emphasized:
"In a democracy we don't all have to be of one opinion. But please remember: We are one country! We have to be able to look each other in the eye even after the pandemic. And we want to live together after the pandemic too."
Of course there are arguments, insecurities and fears. The Federal President said that no one would be prevented from saying this. The decisive factor is "how we talk about it – in the family, among friends, in public".
"We feel: After two years, frustration is widespread, irritability, alienation and, unfortunately, open aggression too."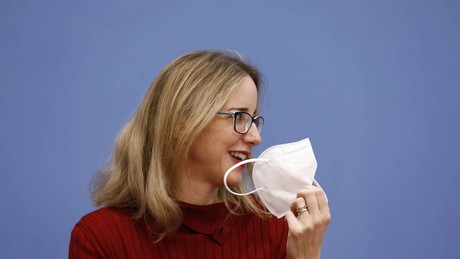 In particular, Steinmeier thanked the "large, often silent majority", who had been acting prudently and responsibly for months, and appealed to the responsibility of the individual: "The state cannot put on the protective mask for us, it cannot vaccinate itself for us either no, it depends on us, on each and every one of us! "
In his opinion, society needs to come to an understanding of what trust, freedom and responsibility mean. He asked:
"Is freedom a loud protest against every regulation? Or does not freedom sometimes also mean restricting myself in order to protect the freedom of others?"
In this context, Steinmeier looked beyond Corona to the topic of climate protection. There will "not just be one correct answer that will convince everyone". You will always "have to communicate anew". But he is certain: "We can communicate."
more on the subject – Branded and ostracized – but unvaccinated people do not fall into the group of those who are discriminated against
(rt / dpa)