Saudi Captain Razan Al-Ajmi obtained a class A skydiving license, in addition to a Class B license after joining the first Parachute Tournament in Saudi Arabia for the sport of skydiving by the Saudi Adventure Sports Federation and the USPA.
The young Saudi woman started her sports career as a rock climber, then underwent a special training course for paragliding in order to obtain an official license in this sport. The Minister of Sports, Prince Abdulaziz Turki Al-Faisal, for his constant support for all sports in Saudi Arabia, and the President of the Adventure Sports Federation, Omar Al-Hejailan, for his follow-up to the players' needs.
She said, "I aim to participate as the first woman in parachute jumping in all events inside Saudi Arabia, as well as in international competitions."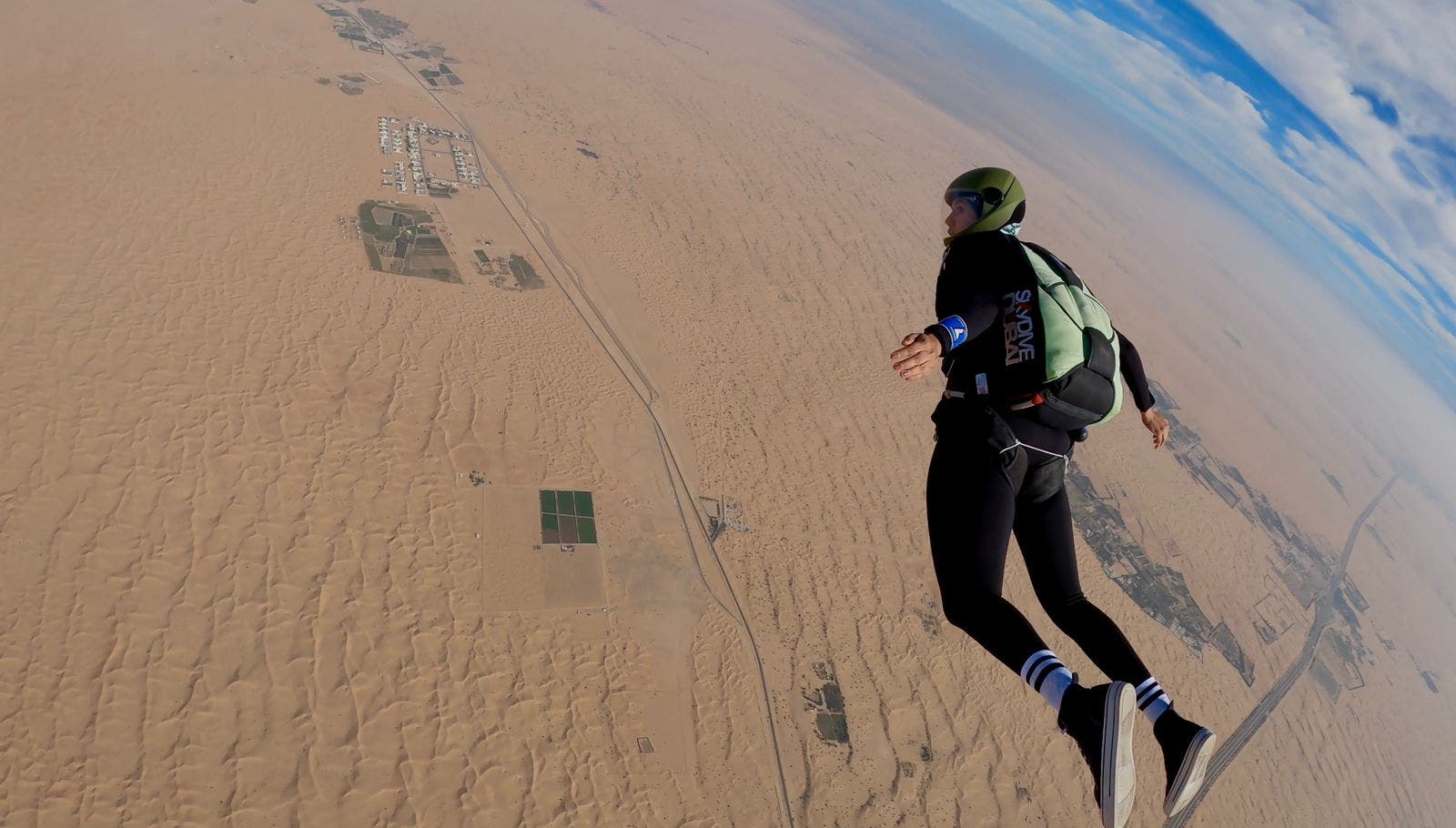 Razan during a parachute jump
Challenges in the sport of jumping
Captain Razan Al-Ajmi also spoke about the various difficulties she faced in the parachute jump, saying: "The most prominent difficulties are the self-conflict that arose to overcome the fear within me, in addition to the great effort and high concentration, and the difficulties of exercise that parachute jumping needs in order to reach An advanced level, and I also faced challenges in the difficulties of permanent travel to remote areas that provide suitable places for parachute jumping, in addition to international travel interruptions due to the spread of Corona."
She pointed out the importance of having sites prepared for parachute jumping at a global level in Saudi Arabia, which will contribute to the development of parachute jumping.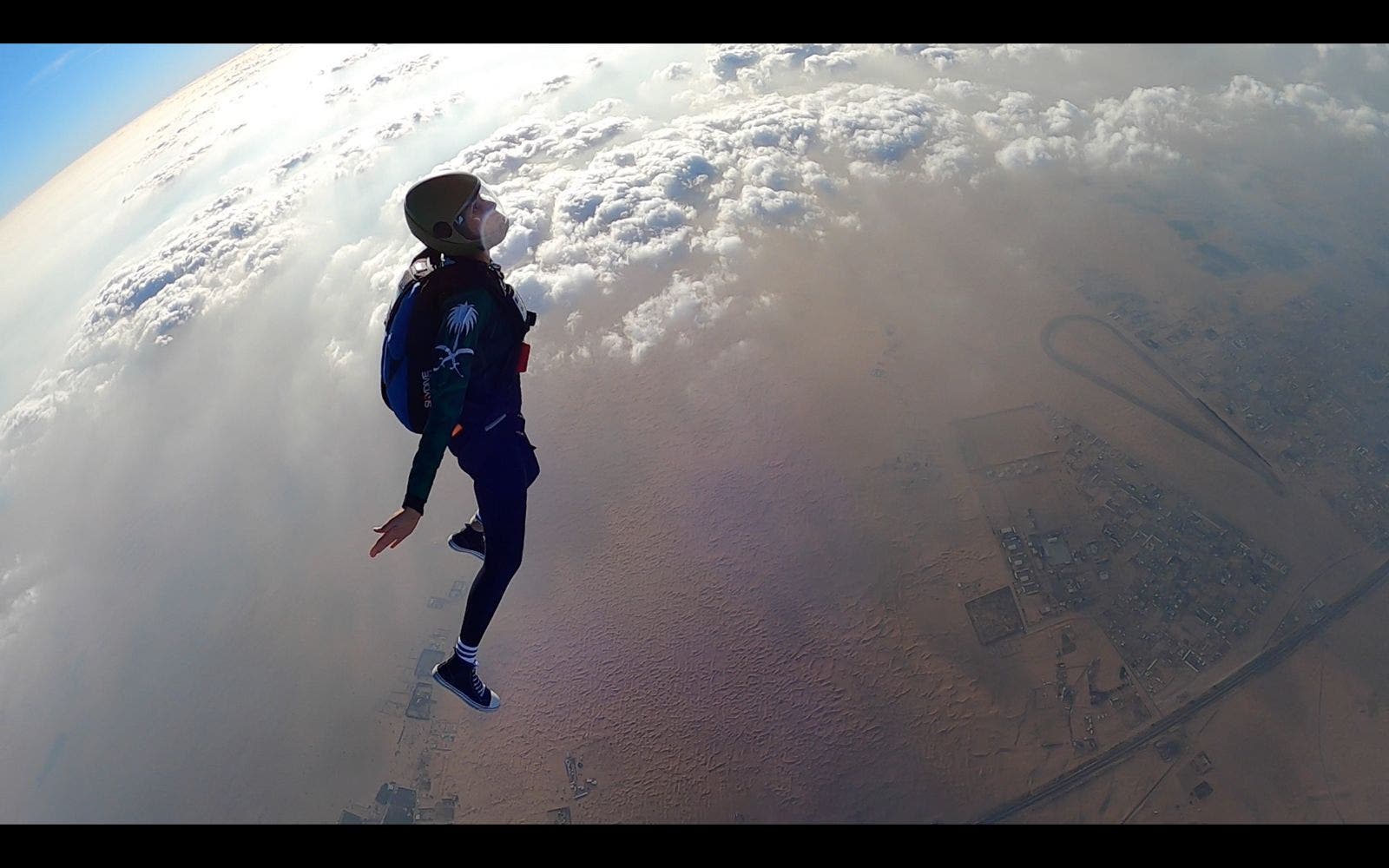 Razan Al-Ajmi during her parachute jump