In light of the significant increase in infections with the new mutant from the Corona virus, the traditional celebrations for the occasion of the New Year will be held in the famous Times Square in New York, with a reduction in the number of attendees and the obligation to wear a muzzle, according to what the city municipality announced, which is witnessing the cancellation of many events due to the outbreak of the mutant Omicron.
And the Democratic mayor, Bill de Blasio, had promised in mid-November to allow the revelers to return on the occasion, but with the condition that they be vaccinated against the Corona virus. But a month later, city authorities were again forced to scale back their ambitions.
Also, only 15,000 spectators will be allowed to attend the celebrations in places determined by the organizers, compared to 58,000 usually. Also, attendees will have to wear masks, even though the celebrations are held outdoors.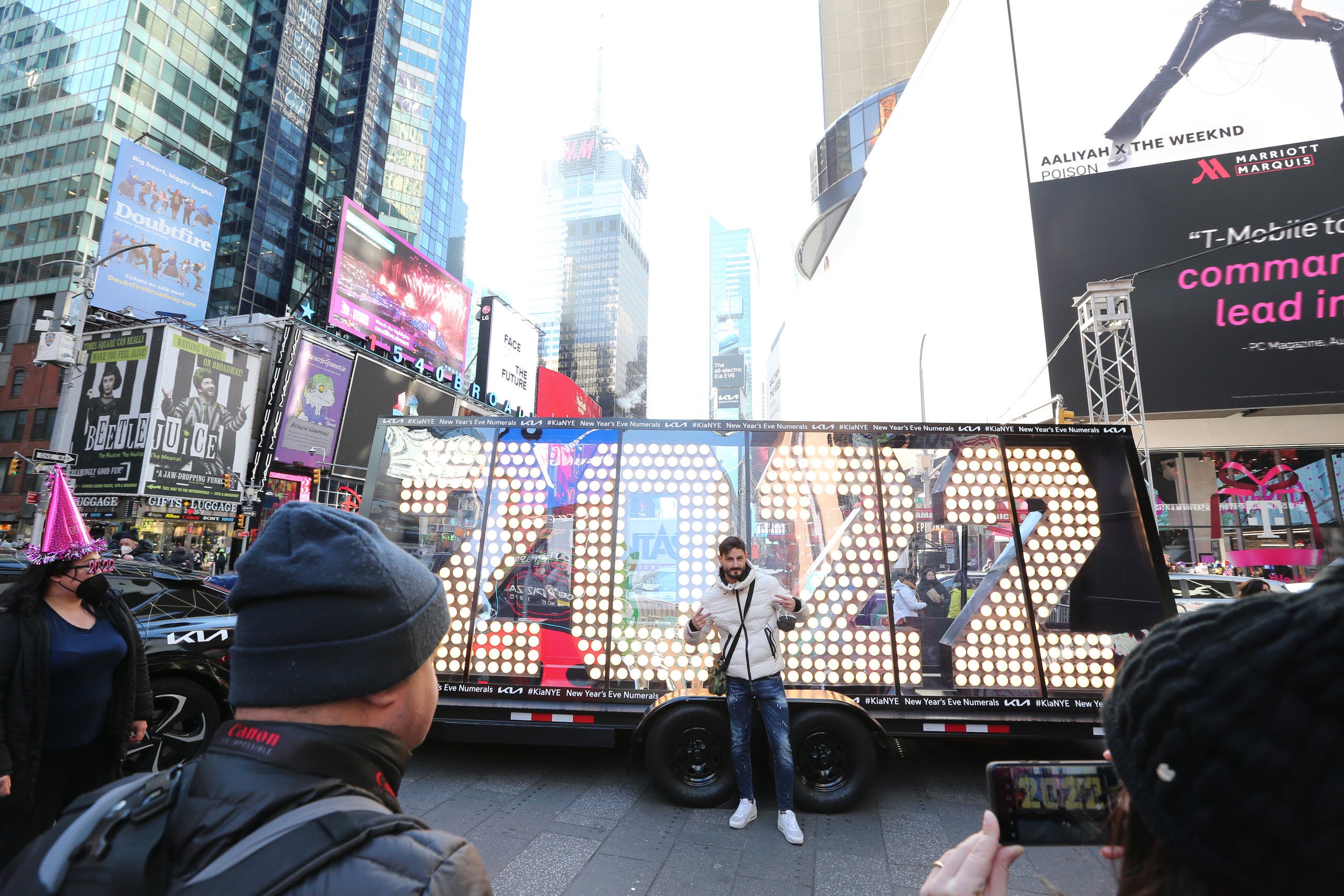 From Times Square in Midtown Manhattan, New York
And on the impact of the outbreak of the mutated omicron, New York City, which has about nine million people, is facing a significant increase in the number of infected people, with a record number of 11,000 new cases on Wednesday, according to the mayor. However, vaccination at this stage spares the city a large number of patients to hospitals, unlike what happened in the spring of 2020, when the city was severely affected by the first epidemic wave.
However, many restaurants and ballrooms have had to temporarily close due to the pandemic. The New York City Ballet announced on Wednesday that it was taking a break for the performances of the famous "The Nutcracker", following the example of several plays and performances on Broadway.
Last year, New Year's Eve celebrations were held in Times Square with the glowing crystal ball dropped and confetti lowered on the square, according to a tradition that New York has witnessed annually for this occasion since the beginning of the twentieth century, but the square was empty due to the Covid-19 pandemic that ravaged the American cultural capital.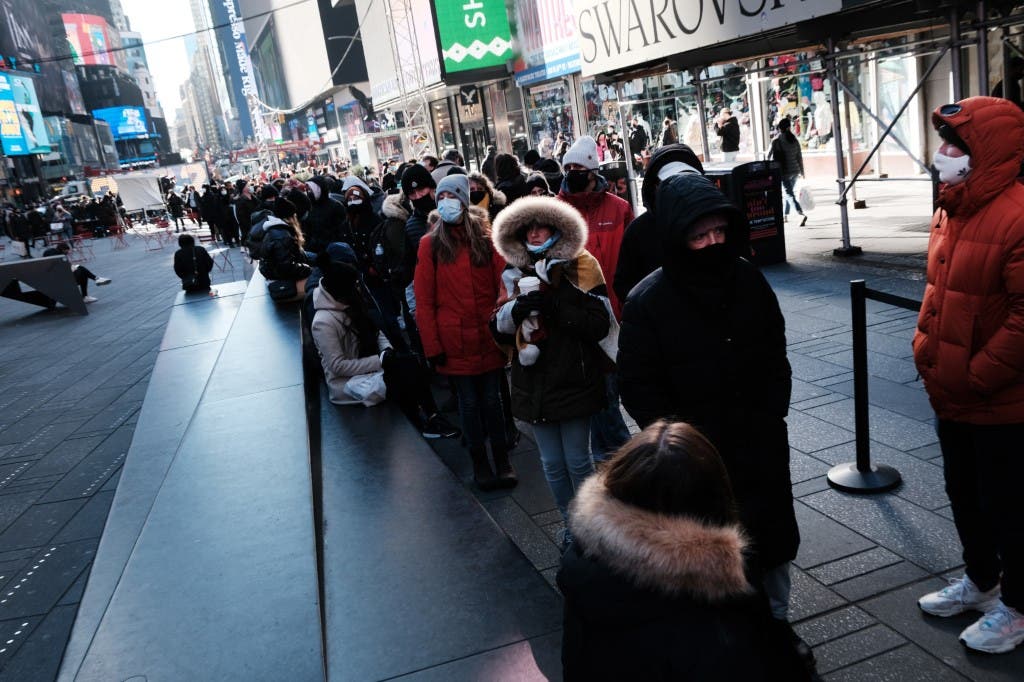 From Manhattan in New York
The epidemic has caused the death of at least 34,000 people in New York since the spring of 2020, and the city, especially Manhattan, has not yet regained the festive momentum for which it is globally famous, as it was before the health crisis.
In addition, coronavirus cases in the United States rose by at least 23,456 yesterday, Thursday, to 51.85 million cases, compared to 51.62 million cases the previous day, according to a Reuters count.
The number of deaths from the Corona virus in the United States also increased by at least 3,288 deaths yesterday, bringing the total to 818,073.