December 24, 2021 10:50 p.m.

A nine-year-old from Moscow left his apartment on Wednesday night and went to school. The temperatures were well below freezing point. While the boy was wandering around unconscious outside, his mother experienced a real nightmare.
The nine-year-old boy Iwan is said to have gone to school barefoot and only wearing underpants while sleeping with outside temperatures of -22 degrees. As reported by the media, it started on Wednesday night around midnight. Without waking up, he opened the door and left his apartment. After about 700 meters, the boy woke up in front of his school. He is said to have been outside for a total of 15 minutes.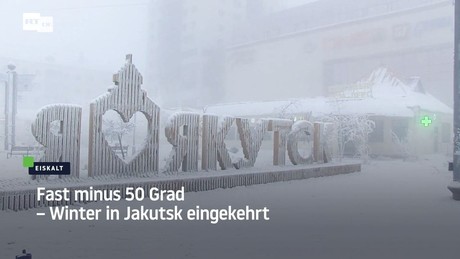 Passers-by discovered the child in front of the school building, gave him warm clothes and brought him back home. In the meantime, the mother had noticed that the child was not there and looked worriedly for it in the street. According to her, the child has wandered around several times in his sleep, but only in the room and never left the apartment. Iwan is now being examined by doctors to determine the cause of his nocturnal activity.
more on the subject – Russia: Former deputy head of an investigation institute becomes headmaster