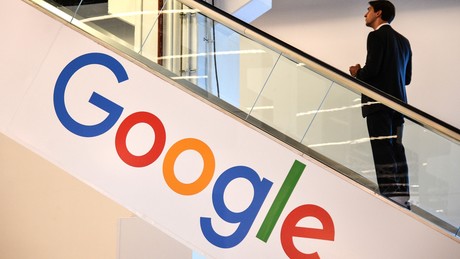 December 24, 2021 4:10 p.m.

The IT group Google has to pay a fine of 7.2 billion rubles (around 86.5 million euros) in Russia for not deleting prohibited content according to the court ruling. For the first time, a Russian court imposed a revenue-based fine on an IT company.
According to a Moscow court, Google failed to delete content that was banned in Russia. Russian legislation provides for a so-called revenue-based fine for such crimes. For legal entities, the sum may amount to five to ten percent of the total amount of income from the calendar year preceding the year in which the offense was discovered. Google was fined 7.2 billion rubles (around 86.5 million euros). Previously, this and other foreign IT companies were fined that were not linked to their financial performance.
Google announced in October that it had paid all fines in Russia whose rulings had gone into effect. The company did not say the exact amount at the time.
Russian courts have repeatedly fined foreign social networks, including Facebook, Twitter and Tiktok, in the past for failing to delete information prohibited in Russia. The authorities accuse the platforms of not having consistently removed calls for unauthorized demonstrations or child pornographic content. Critics complain, however, that Russia is trying to restrict freedom of expression on the Internet.
more on the subject – Facebook and Co. affected: 13 IT companies have to open offices in Russia by January 1st