The Ethiopian Prime Minister, Abi Ahmed, stressed that the decisions taken by the government are not sentimental, but are based on lasting benefits for the country, after directing the army to stay in the places it recovered from the Tigray Liberation Front.
And he added in a statement, today, Friday, that the campaign launched by the government achieved its first goal of removing the "Tigray Front" from the Amhara and Afar regions, and the government ordered the army to stay in the areas it regained.
He continued, "In the past, emotional military decisions plunged our country into a vicious cycle of war. The campaign to weaken Ethiopia is multi-faceted. The danger is not only obvious, but also hidden. Military, diplomatic, economic and intelligence wars are being waged in an organized and sophisticated manner today."
land unit
In addition, Abi Ahmed stressed that his country is not only fighting the battle, but also fighting the international campaign seeking to weaken it.
He added, "The defense forces have a constitutional right to enter the Tigray region, but they must also enter at any time in the event of security threats to the territorial integrity and sovereignty of Ethiopia," he said.
He also said that the army is stationed in strategic areas and closely monitors the activities of the front.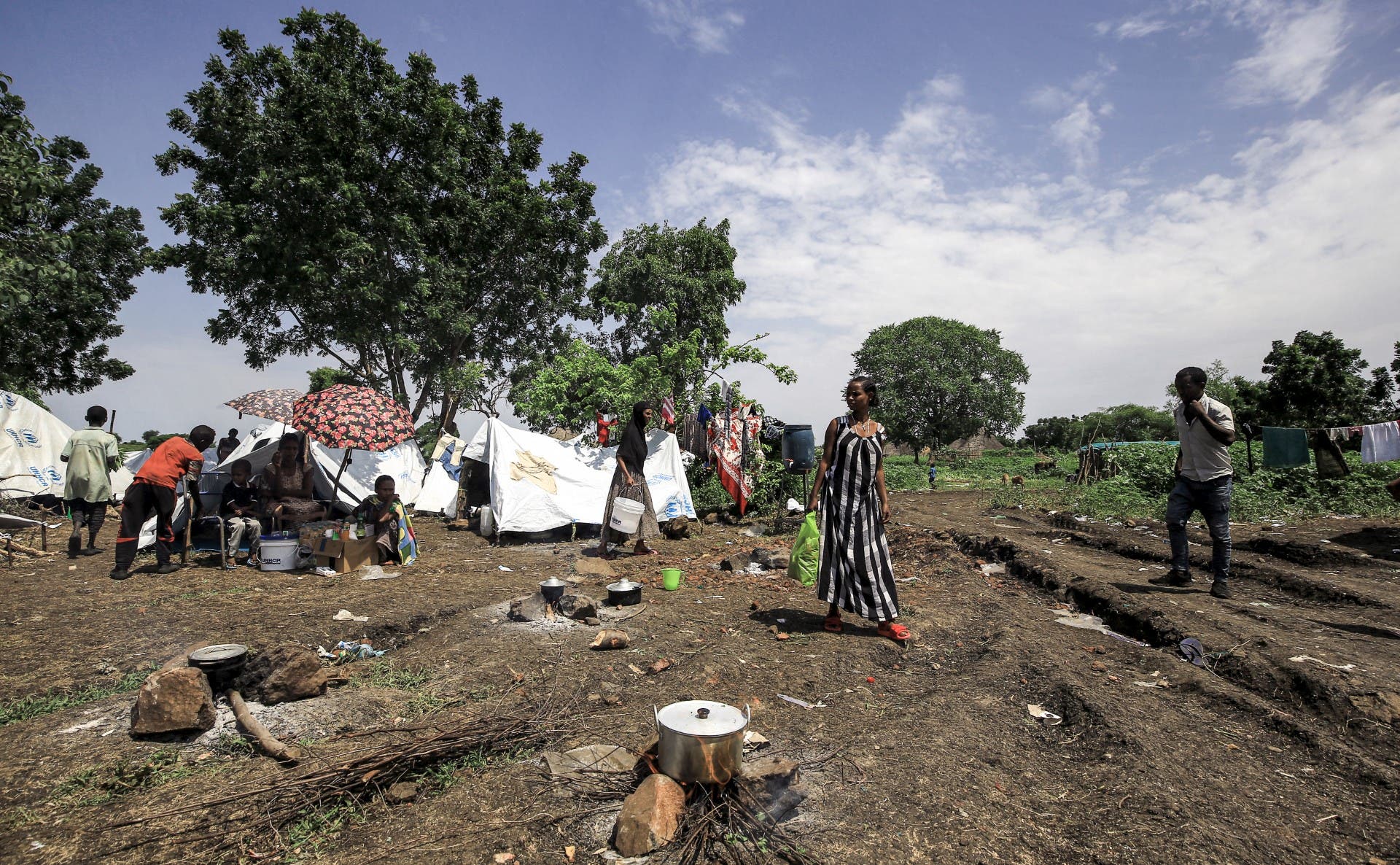 Displaced from Tigray (AFP)
He stated, "The Tigray people, like the rest of the Ethiopian people, have the ability to fight the LTTE militants and should not contain them.
achieve goals
On December 23, the office of the Ethiopian Prime Minister, Abi Ahmed, announced that the military operation against the Tigray Front had concluded with the achievement of its main objectives.
It is reported that tens of thousands were killed in the Tigray conflict that erupted in November 2020 between Ethiopian forces and fighters from Tigray region who dominated the national government before Abiy became prime minister in 2018.