Huawei has officially announced the P50 Pocket Premium Edition, a foldable clamshell-style smartphone that has an inch circular external display for quick access to notifications and widgets.
The device is being launched in China, but US sanctions – which prevent Huawei from using key technology such as Google's Android operating system – mean that the P50 Pocket Premium Edition will have no effect in the West, according to the Arab Technical News Portal.
The company teased the phone earlier this month, with a shoot focused on the P50 Pocket Premium Edition that appeared at Harper's Bazaar China.
This version of the device was created in collaboration with Dutch designer Iris van Herpen. The device comes in a gold or silver color, and a 3D pattern on the outer surface.
When the phone is opened, a 6.9-inch OLED screen appears with a 21:9 ratio. The device weighs 190 grams and is only 7.2 millimeters thick. Huawei compared it to the iPhone 13 Pro Max, which weighs 238 grams and is 7.65 millimeters thick.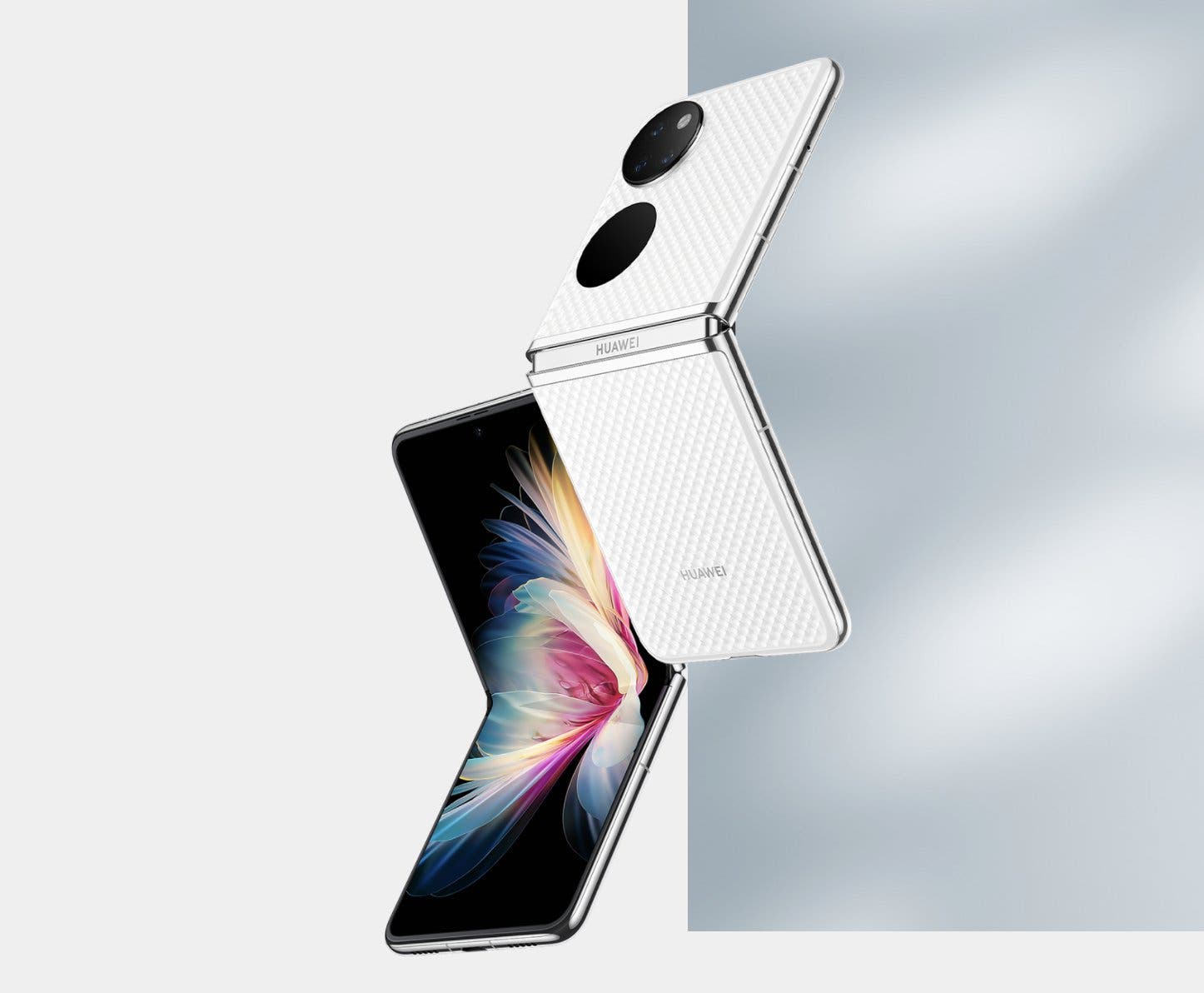 Huawei P50 Pocket phone
The phone contains a Snapdragon 888 4G processor from Qualcomm, a 4000 mAh battery, and it works with the Harmony system from Huawei.
The main camera array of the P50 Pocket Premium Edition includes a 40MP main sensor, a 13MP wide-angle lens, and a 32MP ultra-wide-angle lens that Huawei says captures a greater range of colors.
There is a camera built into the main screen. However, Huawei noted that the phone's foldable design makes using the main camera more convenient to take selfies, with an inch cover screen that acts as a viewfinder.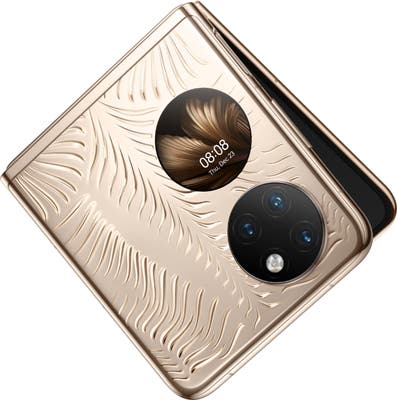 Huawei P50 Pocket phone
And the P50 Pocket Premium Edition has a new hinge that doesn't leave a gap between screens when folded. This compares favorably with devices like the Galaxy Z Flip 3, which has a slight notch when folded.
The standard version of the phone was put up for sale in China with a capacity of 8/256 GB, for about $ 1,400. The premium version, with 12/512 GB, sells for about $1,700.
The standard version is available in black and white, while the premium version is available in silver or gold.
The clamshell design provides a more precise approach to foldable devices, said Richard Yu, CEO of Huawei's Consumer Business Group.