December 24, 2021 1:04 p.m.

The South Asian island nation of Sri Lanka has found a solution to pay off its high oil debt to Iran. In order to avoid US sanctions, both sides agreed that Sri Jayewardenepura would supply Tehran with tea in the form of a barter trade.
Sri Lanka has announced that it will provide tea to Iran to pay off its debt on previous oil imports. The barter trade will help the South Asian country bypass the US sanctions for trade with Tehran and protect its dwindling foreign exchange reserves.
Representatives from both countries signed a letter of intent confirming that Sri Lanka will pay off its US $ 251 million oil import debt to Iran by exporting tea. This was announced by the head of the Sri Lankan Plantation Ministry, Ramesh Pathirana. He explained:
"We hope to send $ 5 million worth of tea each month to repay Iran for four years of outstanding oil purchases."
The barter will "not violate any UN or US sanctions, as tea has been classified as food on humanitarian grounds and none of the Iranian blacklisted banks are included in the equation," a statement issued by the Plantation Department said. The authority added:
"The proposed arrangement will allow Sri Lanka to save much-needed foreign currency as payment to Iran will be made through the distribution of Ceylon tea in Sri Lankan rupees."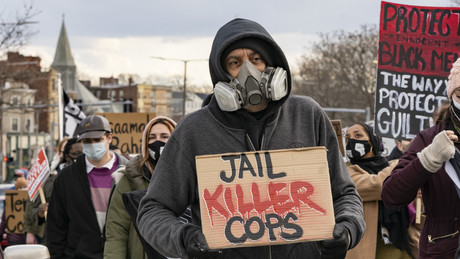 During Donald Trump's tenure, the US introduced strict restrictions on oil exports from Iran as part of the "maximum pressure campaign" against the country. Shortly after Trump pulled the United States out of the 2015 nuclear deal with Tehran, the White House imposed severe sanctions on Tehran. Washington also threatened any country that buys crude oil from Iran with further sanctions.
The barter deal with Sri Lanka comes amid serious financial challenges for the country. Sri Jayewardenepura will have to repay approximately $ 4.5 billion in debt in 2022, starting with a $ 500 million international government bond due in January. According to the latest data released by the country's central bank, Sri Lanka's external balances fell to $ 1.6 billion in late November.
In early December, Fitch Ratings downgraded the country's credit rating from CCC to CC, citing the growing risk of default in the next year. According to the agency, the country will have to service $ 6.9 billion in foreign currency debt in 2022, nearly 430 percent of its official gross foreign currency reserves as of November 2021.
The country's annual tea production is reportedly around 340 million kilograms. In 2020, Sri Lanka exported 265.5 million kilograms of tea, making the commodity the country's main source of income last year, valued at $ 1.24 billion.
This is the first time the country can use tea deliveries to barter foreign debts, according to a senior member of the country's tea committee quoted by the agency. Roshan Rajadurai, a spokesman for the Sri Lanka Planters Association, called the decision a "stopgap by the government". He told the media:
"This does not necessarily benefit exporters as we are paid in rupees, which bypasses the free market, and does not provide us with any real benefit."
more on the subject – Pompeo's wooing Sri Lanka: Another example of US growing concern over China