A Saudi citizen in the Jazan region, southwest of Saudi Arabia, contributed nearly 700 reports to the region's secretariat, in an attempt to contribute to addressing visual distortion and improving the urban landscape.
The Saudi citizen, Haitham bin Muhammad Bakri, submitted these communications, which are the most in the region, which the Jazan Municipality received from a citizen and followed up by addressing them and improving the urban landscape, as part of the Secretariat's campaign launched 5 months ago to monitor the elements of visual distortion in the city of Jizan, and all governorates and district centres.
The secretariat honored the citizen, when its secretary, Nayef bin Saedan, received him at its headquarters in the city of Jizan, for his efforts and contribution to improving the urban landscape in the city of Jazan by submitting 692 complaints during the campaign launched by the region's secretariat to address visual distortion during the year 2021, which is the highest number in submitting communications on Jazan region.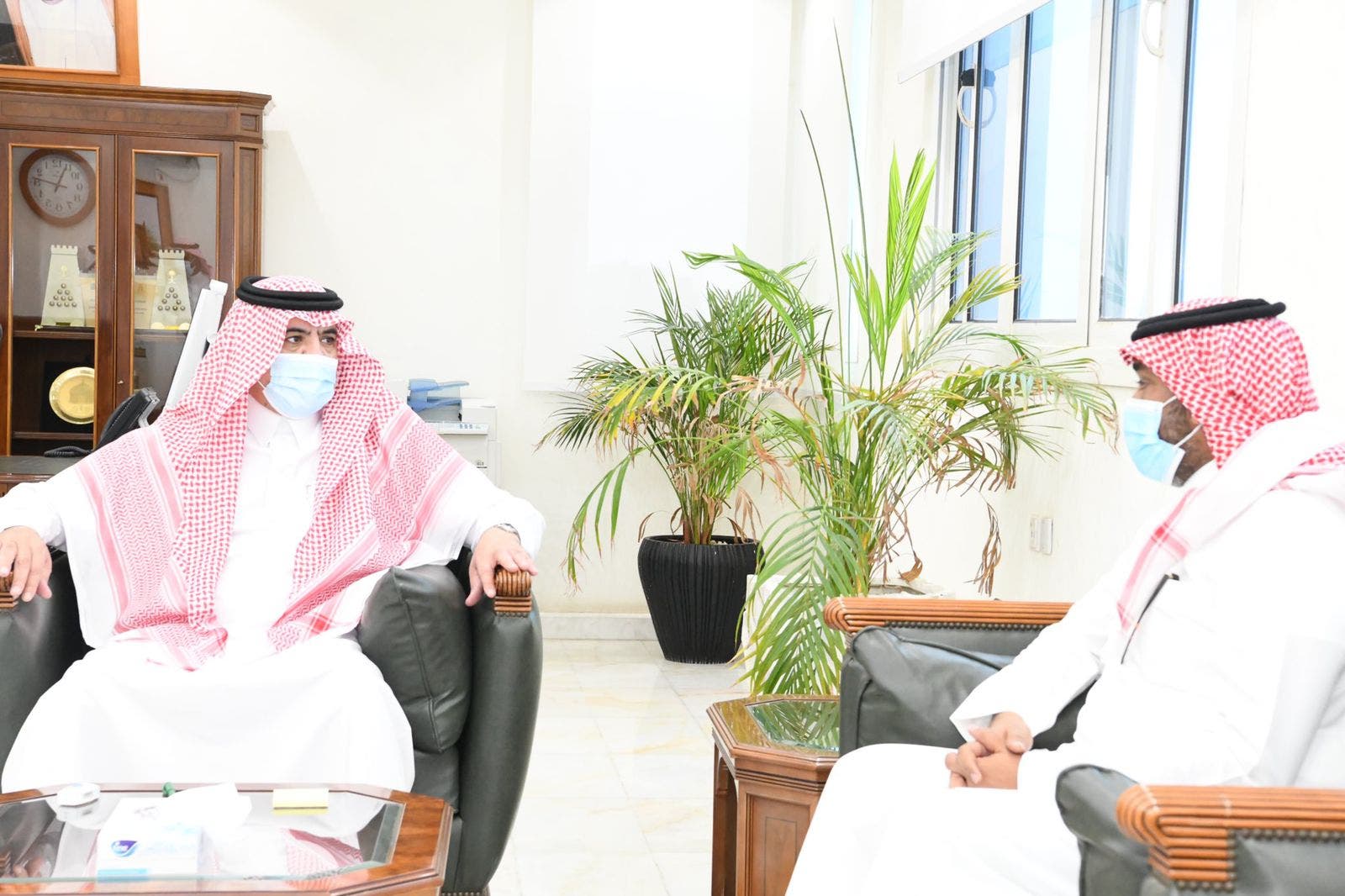 Citizen with Amin Jazan
Ibn Saedan explained that the Municipality was keen to involve community members in monitoring the elements of visual distortion so that the Municipality and the municipalities of the region would address them to improve the urban landscape, with the aim of creating a positive and cultural impact on the cities of the region by focusing on raising awareness and promoting belonging and values ​​to build a vibrant community that interacts and participates in presenting Opinions, solutions and initiatives aimed at improving the municipal services provided in line with the Kingdom's vision 2030.
It is noteworthy that the number of communications monitored by the operations room of the Jazan Municipality since the launch of the campaign amounted to 46,893 reports, 97% of which were direct, and the campaign is still continuing to achieve goals and aspirations, and improve the quality of life of citizens and residents in accordance with the directives and follow-up of His Excellency the Minister of Municipal and Rural Affairs and Housing, Mr. Majid bin Abdullah Hokil.