The activities of the practical exercise of the national plan to confront marine disasters "Search and Rescue 43" were launched in Saudi waters corresponding to the responsibilities of the border guards in the Rabigh governorate in the Makkah region, under the patronage of the Director General of the Border Guards, the Chairman of the Permanent National Committee for Combating Marine Disasters in the Kingdom's waters, Major General Muhammad Al-Shehri, and in the presence of a number of delegates. The 31 governmental and non-governmental entities that are members of the Permanent National Committee.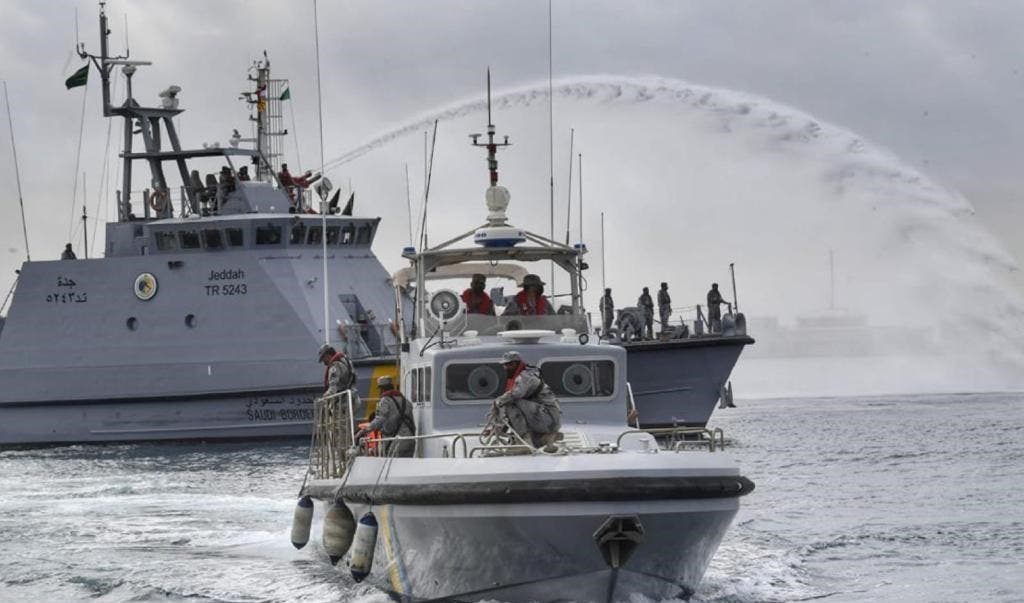 Practical exercise of the national plan to confront marine disasters
The hypothesis of the exercise and the coordination of all its stages, was managed by the Jeddah Search and Rescue Coordination Center of the Border Guard, and the participating parties showed readiness and professionalism in coordinating joint work according to the specific tasks of each party. Until it disappeared from the radar screen and landed off the shores of Rabigh port, a fire broke out in some parts and fuel leaked from it.
The hypothesis that was conducted on Wednesday also included coordination procedures with coastal stations to pass all the necessary information to all ships at sea, through weather bulletins and navigational warnings, and the coordination center (JMRCC) passing the information to the General Authority of Civil Aviation (the Saudi Search and Rescue Center). SAMCC) to follow up the accident with search and rescue devices and to issue a navigational notice to the aircraft in the accident site department.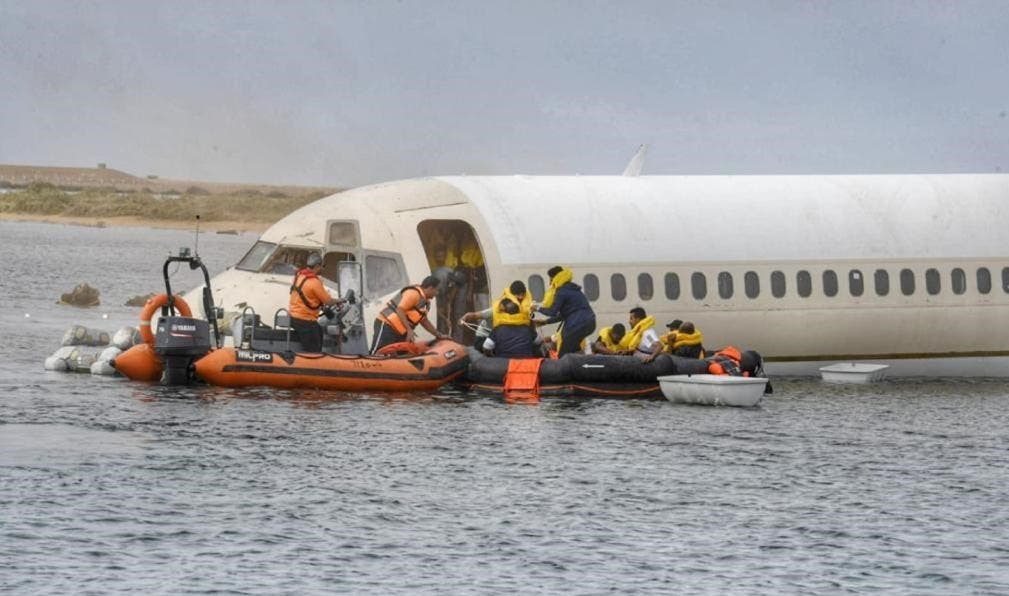 Practical exercise of the national plan to confront marine disasters,
The exercise aimed at training and evaluating the level of employees of the entities participating in the implementation of search and rescue operations, evacuation, firefighting, combating marine pollution and transport, and providing assistance to those affected, as well as raising the level of joint performance of government and private agencies in the face of all kinds of potential threats and events that endanger the safety of innocent people at risk.