23 Dec 2021 3:44 p.m.

The head of the Arab Ra'am party has been criticized for supporting the so-called Jewish character of Israel with regard to the "nation-state law". According to this law, Palestinians live in a country that defines itself as exclusively Jewish.
Palestinians across the political spectrum have chaired the Arab Ra'am-Party (United Arab List) Mansur Abbas sharply criticized after speaking at conference of the business newspaper Globes seemed to support the "Jewish character" of Israel. Abbas declared in Tel Aviv that the State of Israel was born as a Jewish state and the question now was "how we can integrate Arab society into it".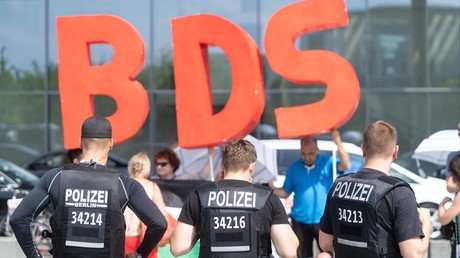 These comments sparked an immediate backlash. Former leader of the Ra'am party and politician of the Islamic movement Masud Ghanaim said that Arab politicians in the movement and the party do not recognize the state as Jewish. That reports Haaretz citing Channel 12 Newp. "Of course we do not deny the reality in which the State of Israel defines itself as Jewish, but we do not accept or recognize that reality," Ghanaim continued.
The chairman of the List Association of Socialist Parties in Israel Chadasch, Ayman Odeh, responded Twitter responded to Abbas' statements and emphasized: "Neither the nation-state law nor Mansur Abbas will help. We are not subjects; this is our home."
In a statement by the official Palestinian news agency WAFA Palestinian President Mahmoud Abbas condemned the current head of Ra'am and said that Abbas only represents himself and not the Palestinian people. Abbas' remarks only served to promote the "racist nation-state law". "It is unfortunate that Abbas is adopting the wrong Israeli narrative instead of supporting his people's struggle." The Knesset MP "joins the extremist elements in Israel," he added. Hamas also condemned Abbas, calling him a "subject of the Zionist narrative" which "runs counter to the national Palestinian consensus".
In July 2018, the Knesset passed the so-called nation-state law with 62 votes to 55, which affirms the Jewish character of Israel. The Palestinians live in a country that defines itself as exclusively Jewish. The controversial law, denounced by many Arabs, Israelis and Palestinians in the West Bank and Gaza Strip, states that the right to national self-determination in Israel applies only to the Jewish people.
The US had also denied the Palestinians refugee status in August 2018. Since then, they have in fact been neither citizens of equal value nor refugees.
more on the subject – Israel National State Law: Even the President of the World Jewish Congress expresses concern