The National Army forces, backed by the popular resistance, have regained a number of sites that the Houthi militia infiltrated during the past hours on the southern front of the Ma'rib Governorate.
And field sources reported that the Houthi militia sent in huge reinforcements and launched a simultaneous and continuous attack on the Laeref and Al-Balaq fronts, south of the governorate.
Meanwhile, the Yemeni army broke down more than 5 attack tunnels, and arrested members of the militia there.
Thwart an attack on the crusher front
This came while the Yemeni army's media center quoted a military source as saying that members of the army and the resistance broke an attack by the Iranian militia on the al-Kasara front, and forced it to flee after it incurred heavy losses in equipment and lives.
On the southern fronts, the army and resistance forces fought battles against the Houthi militia, inflicting heavy human and material losses on it, including the destruction of three crews, including their equipment and personnel.
Simultaneously, the coalition warplanes launched several raids targeting Houthi gatherings and reinforcements in separate locations south and west of Marib, which resulted in heavy losses in the ranks of the Iranian militia, including the destruction of three armored vehicles and the killing of all those on board.
Intense attack
It is noteworthy that the Juba district, south of Marib, witnessed, during the past hours, a rebellion in the ranks of the Houthi militia, after the Houthis killed and dragged a group of elements who refused to continue fighting on the fronts after the successive losses they suffered.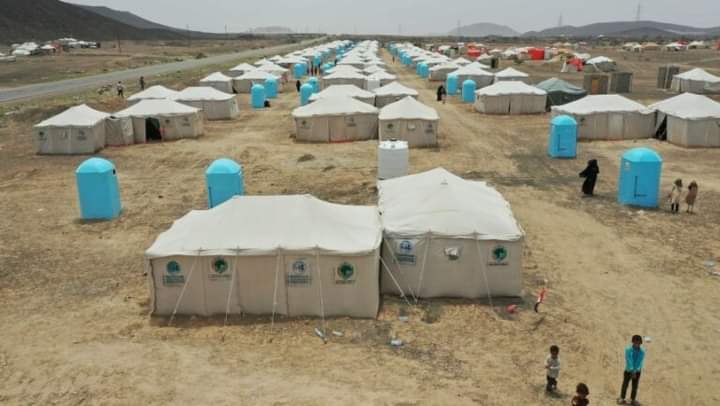 IDP camps in Ma'rib
Since the beginning of this year, the Houthis have intensified targeting the populated Ma'rib and the displaced, using missiles and drones, which led to the killing and wounding of hundreds of civilians, despite all international warnings and the United Nations' call to stop the attacks that threaten the lives of millions of refugees in the oil-rich province.