23 Dec. 2021 6:30 a.m.

From December 28th, the Free State will prescribe an FFP2 mask for interiors – for example, when shopping. This is how you want to react to the new Omikron variant. The contact rules are also tightened.
As the Saxon Ministry of Social Affairs announced on Wednesday, the FFP2 mask rule "in closed rooms of facilities, businesses, shops, authorities and body-related services" will apply from December 28th. The reported Tag24.
This also applies to shops for daily needs, i.e. supermarkets and drug stores. Even for "meetings of committees and parties and similar events" that cannot take place online, a medical mask will no longer be sufficient.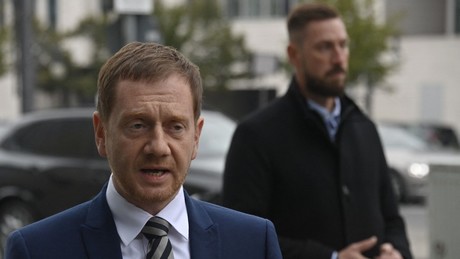 Exceptions to the order only apply to children: up to the age of 6 they are exempt from the mask requirement. A surgical mask is still sufficient for children and adolescents between 6 and 16 years of age, this also applies to shops or rooms in which adults have to wear the FFP2 variant.
According to the Ministry's announcement, this adaptation of the corona rules is intended to help further contain the corona crisis and, above all, to slow down the spread of the omicron variant as much as possible.
The state government has also introduced two other rule changes that affect the number of participants allowed in private meetings and funerals.
Private get-togethers with exclusively vaccinated or recovered people may continue to take place in the future, but only with a maximum of ten people – previously up to 20 were allowed. Children and young people are not counted.
The 3G rule still applies to funerals, so unvaccinated but tested people are also allowed to participate, but the maximum number of visitors allowed is limited to 20.
more on the subject – Thousands all over Saxony against Corona politics on the street – Police take action against protests