After his recent visit to Lebanon last week, United Nations Secretary-General Antonio Guterres stressed that the current situation there is very difficult, appealing to politicians to carry out reforms that end the tragedy.
The UN official also touched on the role of Hezbollah, and called on the militia to play its role as a political party and nothing more.
Support the Lebanese army
He believed that this would only be achieved by strengthening the other Lebanese institutions, quoting Asharq Al-Awsat newspaper.
He also pointed out that the United Nations supports the Lebanese army despite its meager resources, pointing out that the army institution itself needs tremendous support from the international community.
refugee crisis
In a related context, Guterres made it clear that the refugee crisis constitutes a major dilemma for Lebanon, expressing concern about the situation in Syria, because it is a country living in a situation of "no war and no peace."
I also believe that the only serious effort being made to overcome the problem is to work on re-launching a serious dialogue between the regime and the opposition, because the Syrians finally need to understand that the only way to get rid of all foreign forces in Syria is if they can meet together, according to his expression.
He also considered that the first step is the constitutional committee, after which comes ensuring the holding of free and fair elections and then a political process, adding that this is the only way to solve the refugee crisis and ensure their return and thus relieve pressure on Lebanon.
An unparalleled crisis
It is noteworthy that the Secretary-General of the United Nations, Antonio Guterres, had arrived in Beirut last Sunday, stressing the need to restore the work of constitutional institutions that have been paralyzed by politicians, according to him.
He stressed that the Lebanese people are suffering greatly from the repercussions of an unprecedented economic crisis.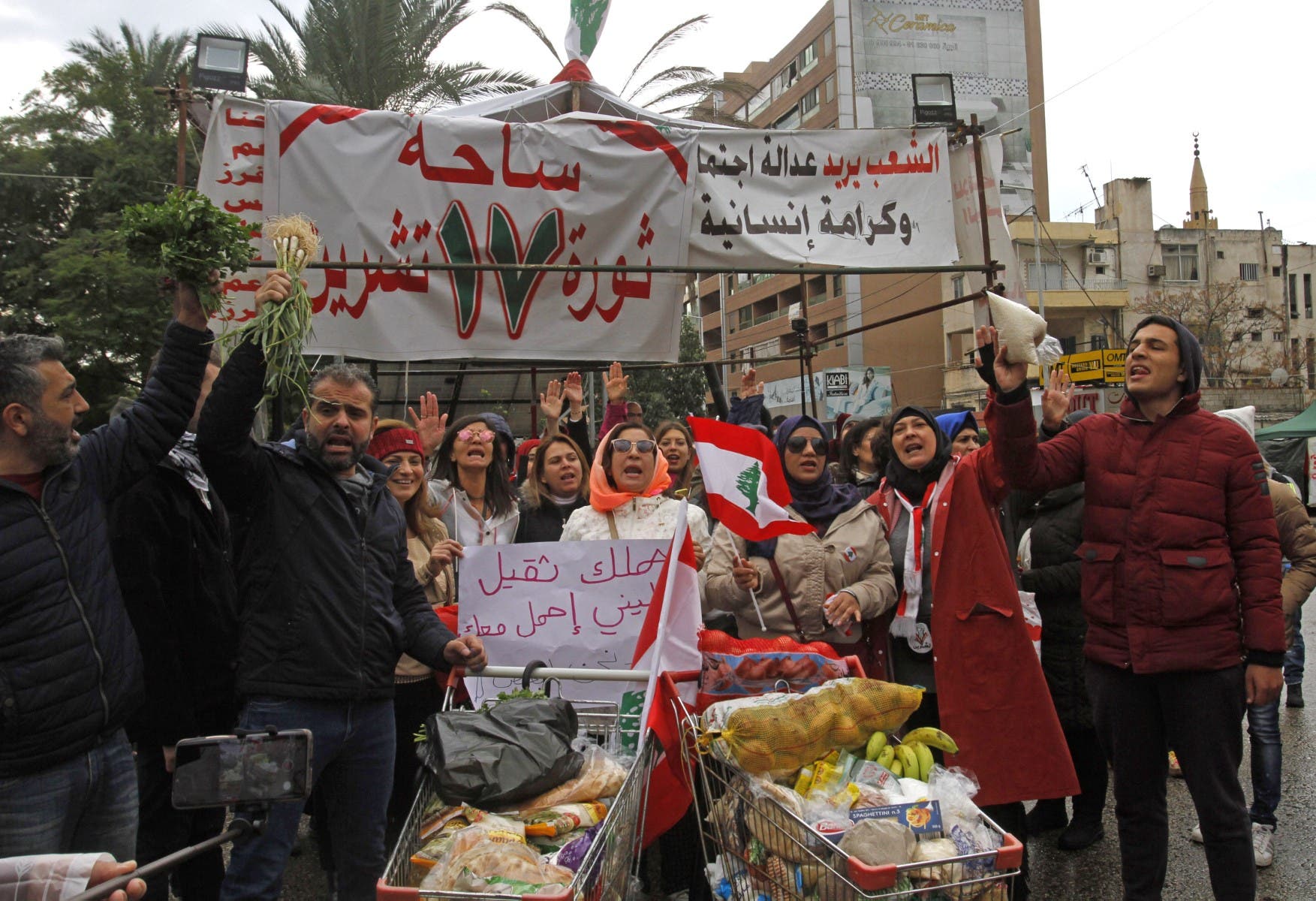 The economic crisis in Lebanon (AFP)
Since 2019, Lebanon has witnessed an unprecedented economic collapse, which the World Bank has ranked among the worst in the world since the middle of the last century.
The economic crisis has also been accompanied by political paralysis that prevents taking reform steps that limit the deterioration and improve the quality of life of the population, more than 80% of whom are below the poverty line.