23 Dec 2021 9:51 am

There will be no cooperation between the CDU and the AfD with Friedrich Merz. The designated CDU chief spoke of building a "firewall to the AfD". Regional associations that dare to cooperate must expect a party expulsion process.
On January 21st and 22nd, Friedrich the 66-year-old Friedrich Merz will officially become party chairman of the CDU. In December he was elected party chairman with 62.1 votes. It was his third attempt.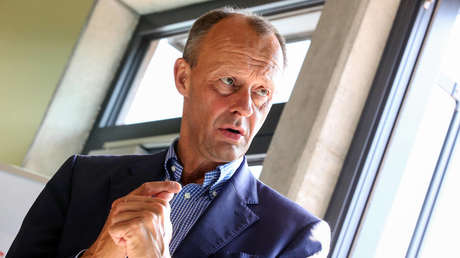 Now he made it clear that there would be no cooperation with the AfD with him. Compared to the Spiegel he said:
"With me there will be a firewall to the AfD. The state associations, especially in the east, get a crystal clear message from us: If anyone of us raises their hand to work with the AfD, there will be a party exclusion procedure the next day."
After all, the CDU is not an "XYZ party" that can cooperate with everyone. In the last federal election, the Union was defeated by the SPD. Union Chancellor candidate Armin Laschet (CDU) could not prevail against his challenger Olaf Scholz (SPD). For Merz it is wrong that many in the party dream of a quick rise.
At the end of Angela Merkel's term of office after 16 years as Federal Chancellor, Merz seems to have made peace with her. After all, he was considered a sharp critic of Merkel:
"I would be happy if Angela Merkel and the CDU stick together in the future, it will not fail because of me. I want to have a good relationship with all four of my living predecessors. Treating each other properly is part of the DNA of our party. The internal climate was difficult in our country recently. I want to improve it. "
Merz sees his job as party chairman in showing that the CDU is a "living" party.
More on the subject – "Have a job to do" – Friedrich Merz elected as the new CDU chairman