The office of the Ethiopian Prime Minister, Abi Ahmed, said today, Thursday, that the military operation against the Tigray Front has concluded with the achievement of its main objectives.
"The operation that was launched recently concluded with the achievement of the main objectives…I ordered the National Defense Forces on the eastern Amhara and Afar fronts to remain on standby in the recently liberated areas," the Prime Minister's office added via Twitter.
Human shields
Meanwhile, the Ethiopian government warned that the Tigray Front plans to use children and civilians as human shields in front of the Ethiopian army during its entry into the region.
Government spokesman, Legsy Tolo, said that the Tigray Front had transported thousands of its dead in Amhara province and buried them in mass graves in Tigray province, in an attempt to accuse the army of committing crimes during its entry into the region.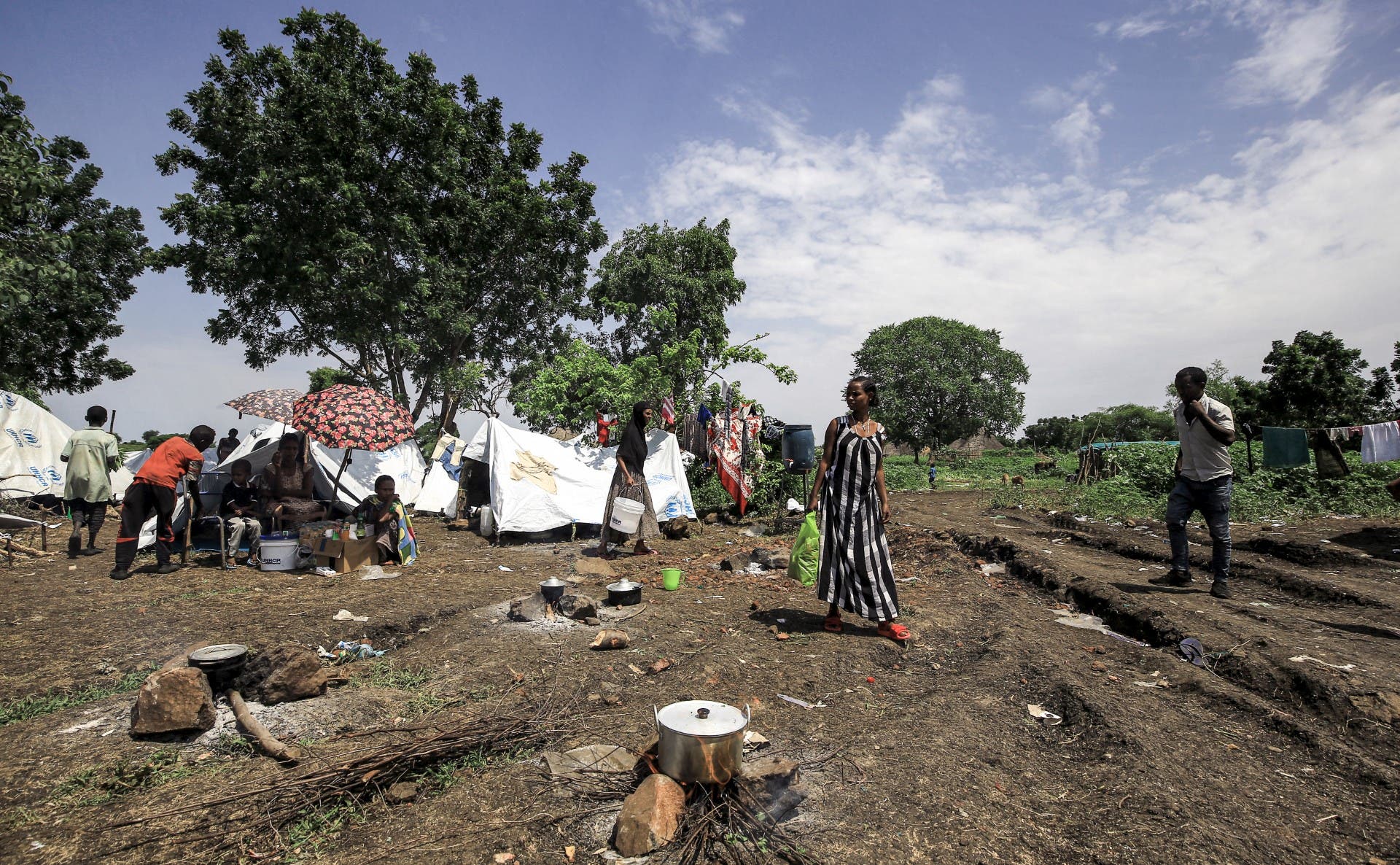 Displaced from Tigray (AFP)
He added that the government has instructed the army to remain in the areas it has retaken from Tigray for the time being, until further instructions are issued, to thwart the front's plans.
The end of the first stage
He pointed out that the Ethiopian army completed the first phase of military operations against the Tigray Liberation Front by removing it from the Amhara and Afar regions, and inflicting heavy losses on it.
It is reported that tens of thousands of people were killed in the Tigray conflict that erupted in November 2020 between Ethiopian forces and Tigray fighters who dominated the national government before Abiy became prime minister in 2018.