23 Dec 2021 10:40 p.m.

In the summer, the Taliban took over the government in Afghanistan. Since then, the federal government has tried to bring as many "local workers" as possible from the country to Germany. The new Foreign Minister Annalena Baerbock (Greens) wants to hold on to it.
The federal government wants to accelerate the evacuation of particularly vulnerable people from Afghanistan, like that Editorial network Germany reported. For this purpose, bureaucratic hurdles in issuing visas are to be removed, as Foreign Minister Annalena Baerbock (Bündnis 90 / Die Grünen) said on Thursday in Berlin at the presentation of a seven-point action plan for Afghanistan.
According to her, there are still 15,000 people in Afghanistan, whom Germany has agreed to accept. Among them are 135 German nationals. Afghanistan is heading "into the greatest humanitarian catastrophe of our time," said the Green politician.
"Human rights defenders", for example, but also former Afghan local staff from the Bundeswehr, the Federal Foreign Office and the Ministry of Development are particularly in need of protection. Baerbock continued:
"You have not been forgotten. We are working flat out to get everyone to safety."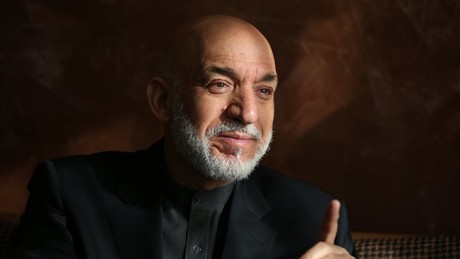 So far, since the Taliban came to power in Afghanistan in mid-August, the federal government has brought around 10,000 people to safety, 5,300 of whom have been flown out by the federal government.
Large parts of the economy in Afghanistan have collapsed, many people are starving, families in their desperation are selling their daughters to buy food, explained Baerbock. She added:
"Over 24 million people will need humanitarian aid this winter in order to survive."
Together with the Federal Ministry of the Interior, they want to remove hurdles in the visa process in order not to lose precious months in the evacuation, affirmed Baerbock. In certain cases, this could mean digital data collection and security checks before departure and issuing a visa in transit countries or upon arrival in Germany.
the world wrote on Friday that the Foreign Minister had warned the local people not to become impatient:
"None of this will be easy."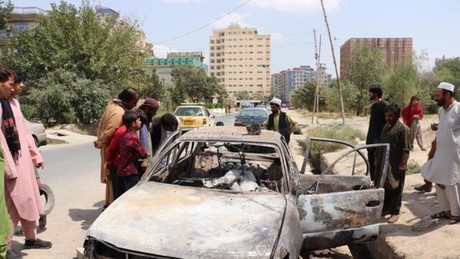 But Germany has a responsibility not to let the people down. Baerbock said 24 million people in Afghanistan depend on humanitarian aid to survive. The country is heading for "the greatest crisis of our time". Germany has provided 600 million euros for relief supplies to alleviate the plight of the people. She wants to advertise that more money will flow in 2022 – but not to the Taliban.
more on the subject – Baerbock on the zoo murder: "Such actions weigh heavily on the exchange with Russia"