Today, Wednesday, US National Security Adviser Jack Sullivan will meet with Israeli Prime Minister Naftali Bennett and the defense and foreign ministers in Tel Aviv. Sullivan arrived in Tel Aviv yesterday on a one-day working visit to discuss the Iranian nuclear project.
The White House had announced that Sullivan will visit Israel and the West Bank to consult on Iran And a host of other issues.
He added that other than his meeting with the Israeli Prime Minister, Sullivan will visit Ramallah for talks with Palestinian Authority President Mahmoud Abbas.
This comes as the Israeli "Channel 13" reported that US President Joe Biden refused to respond to Israeli Prime Minister Bennett's calls 3 weeks ago.
According to a press report, the US President refuses to hold talks on the Iranian issue with the Israeli Prime Minister.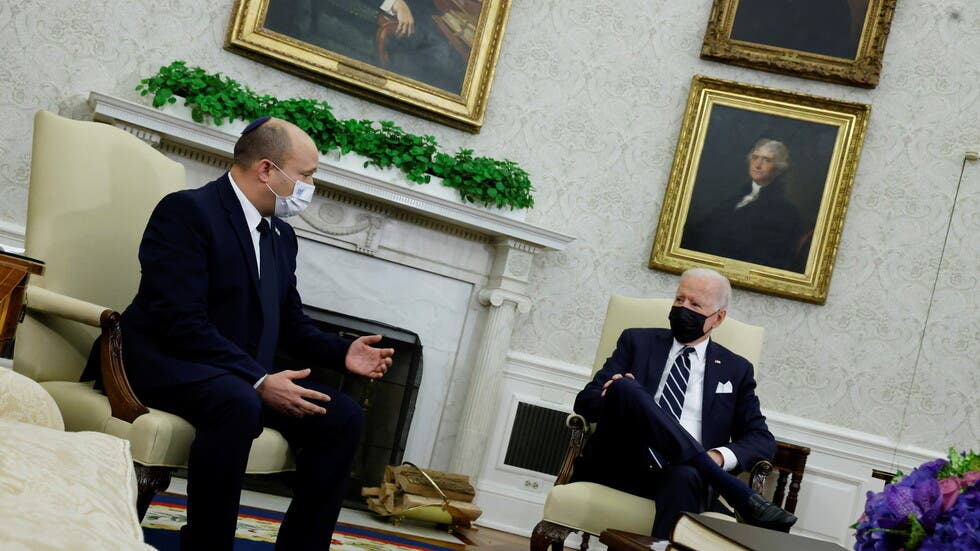 US President Joe Biden and Israeli Prime Minister Naftali Bennett
The channel revealed that Bennett's office is trying to coordinate a phone call with Biden, but the White House has not responded to the Israeli request until this moment.
It is noteworthy that there is a difference in the views of Washington and Tel Aviv About the Iranian nuclear fileWhile the US administration wants to return to the nuclear agreement, Israel believes that the international community must come together to force Tehran to abandon its nuclear project.
Last Thursday, the United States and Israel discussed at the Pentagon conducting joint military exercises to confront Iran's nuclear ambitions, at a time when difficult negotiations on Tehran's nuclear program resumed in Vienna.
This was announced by the White House that the United States It is preparing new steps towards Iran, will be taken in the event of the failure of the negotiations on the nuclear file in Vienna.
On Monday, White House spokeswoman Jen Psaki said that based on Iran's position on the latest round of negotiations, President Joe Biden has tasked the national security team to be prepared for diplomacy to fail and consider other options.
Psaki added that this work is underway, and there are also consultations on this matter with many partners around the world.