We always see the response of many people with compassionate hearts to the calls of weak pets, who suffer from permanent disabilities or fractures while they are lying on the streets or under bridges, so they take the initiative to treat them, and as soon as their condition improves, they return again to the streets without daily attention and care, until The day comes when she receives her fate from death after a long illness.
Specialized Association
"Al Arabiya.net" met with the General Supervisor of the Rahma Society for Animal Welfare in Saudi Arabia, Bader Al-Tarif, to summarize the idea of ​​establishing a charitable association that aims to take care of pets with special needs, as he stressed: "There is no phenomenon of animal abuse in Saudi Arabia, but there is a phenomenon of poor adoption Through which the idea of ​​establishing the Animal Welfare Society located in the city of Riyadh came to solve this problem and work to renew the concept of animal welfare with an Islamic view and an official voice and institutional work to transform individual efforts into institutional efforts.
He added: "The association is a shelter for pets from cats and dogs that are received from the streets based on rescue reports we received from male and female citizens, after they saw her suffering due to permanent disabilities such as amputation of the hands, paralysis, fracture and other disabilities that prevent her from living in case She did not provide the necessary care, so that we take care of her according to a treatment program that guarantees her a comfortable and stable life."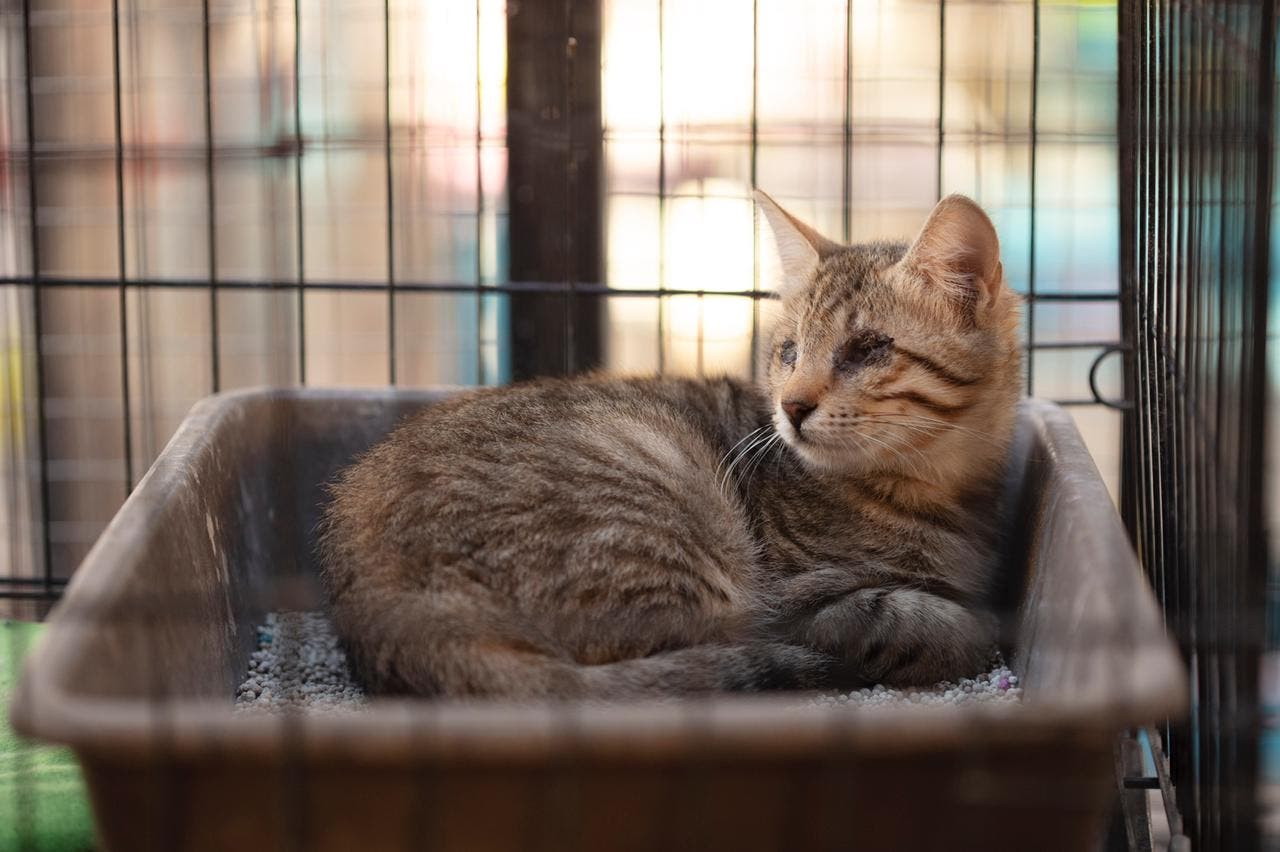 This is how animals are taken care of
official association
He said: "The Rahma Society for Animal Welfare is an emerging, non-profit organization officially licensed, and it has undertaken many initiatives that achieve its main and subsidiary objectives, including spreading community awareness towards animal protection and welfare, as well as providing assistance to animals in need, in addition to rehabilitating and training young men and women community, gaining experience in dealing with animals, and finding permanent homes for rescued animals."
He pointed out that "the association is working to launch activities periodically for children, adults and all segments of society, in order to spread educational awareness of the importance of adopting animals and taking care and charity for them. Through social media, in cooperation with a number of government agencies and the private sector, in addition to charities.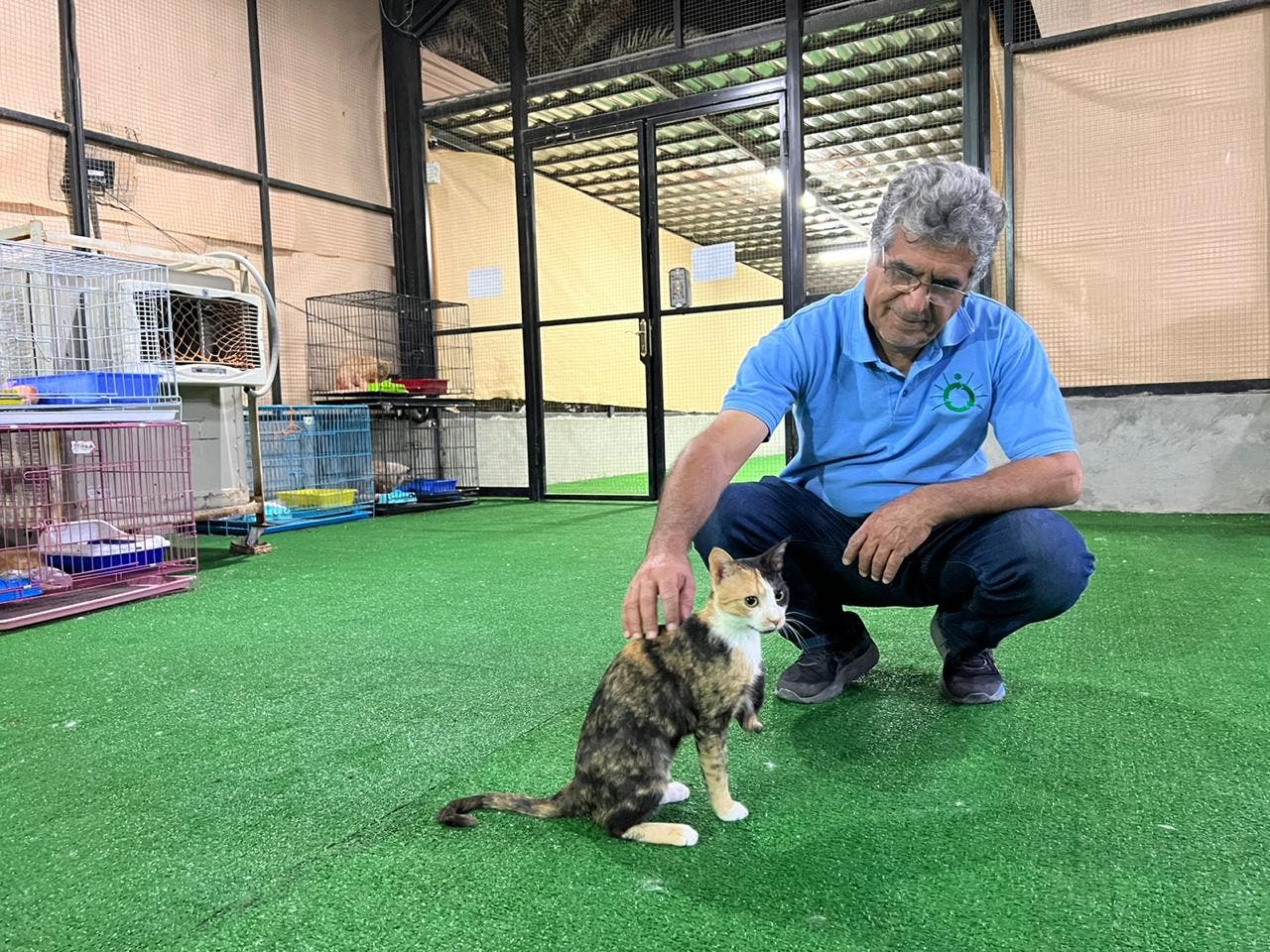 Inside an animal shelter
Rescue Reports
Al-Tarif explained, "The association receives about 250 rescue reports per week, and in the winter period, the volume of reports rises to nearly 1,000 weekly reports, as the association's medical team after the received report initiates the case and then transfers it to the association, pointing out that the association bears the expense of the association. Treating animals, regardless of their illness or disability, through the support we receive from donations made through official government platforms such as the Ihsan platform, and then we offer them for adoption, and some bring animals and offer them for adoption.
daily transfers
The General Supervisor of the Rahma Society for Animal Welfare in Saudi Arabia said: "The world of cats is a nice world, and by virtue of my knowledge of the donation accounts of the association as a general manager, we receive remittances of one riyal, and some days in crescents, from names that are repeated to us daily, we did not know their owners and did not meet them, Which understands that they are children and at young ages who deduct part of their daily expenses, which do not exceed riyals, so that they deposit it in the association's accounts out of their love and passion for animals and their keenness on the sustainability of our business that we offer them."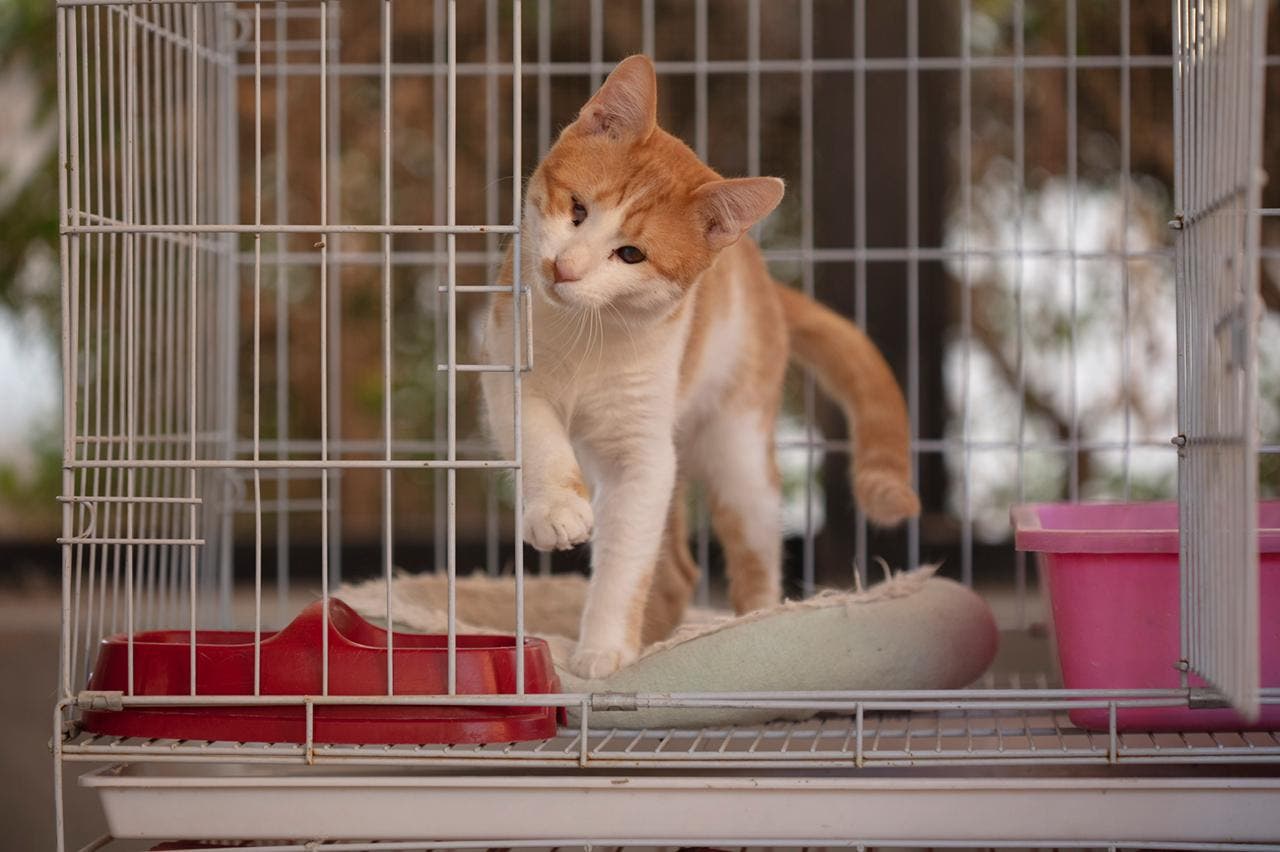 A cat lives inside the assembly
Castration of animals
He explained, "We castrate animals when we receive them directly, and the aim is to reduce their large numbers that are useless, especially since the work is a permissible act, based on the legal fatwa of Sheikh Ibn Uthaymeen, which explains that castration of animals is more important than breeding them through transgression and does not take care of them. Then she is thrown into the streets without care until she meets her fate from accidents, or trampling that leads to her death."
pet identity
Al-Tareef revealed, "All cats that go for adoption are vaccinated, sterilized, and numbered cats, where an electronic identification chip is installed that serves as an identity for the pet, especially as it includes all the animal's data, such as its age, species, vaccinations, and the name of its owner, with the aim of following up The animal while living with the adopter, whether in his home or farm, and making sure that it lives in stability. Cabinet and implemented by the Ministry of Environment, Water and Agriculture in cooperation with the Public Prosecution.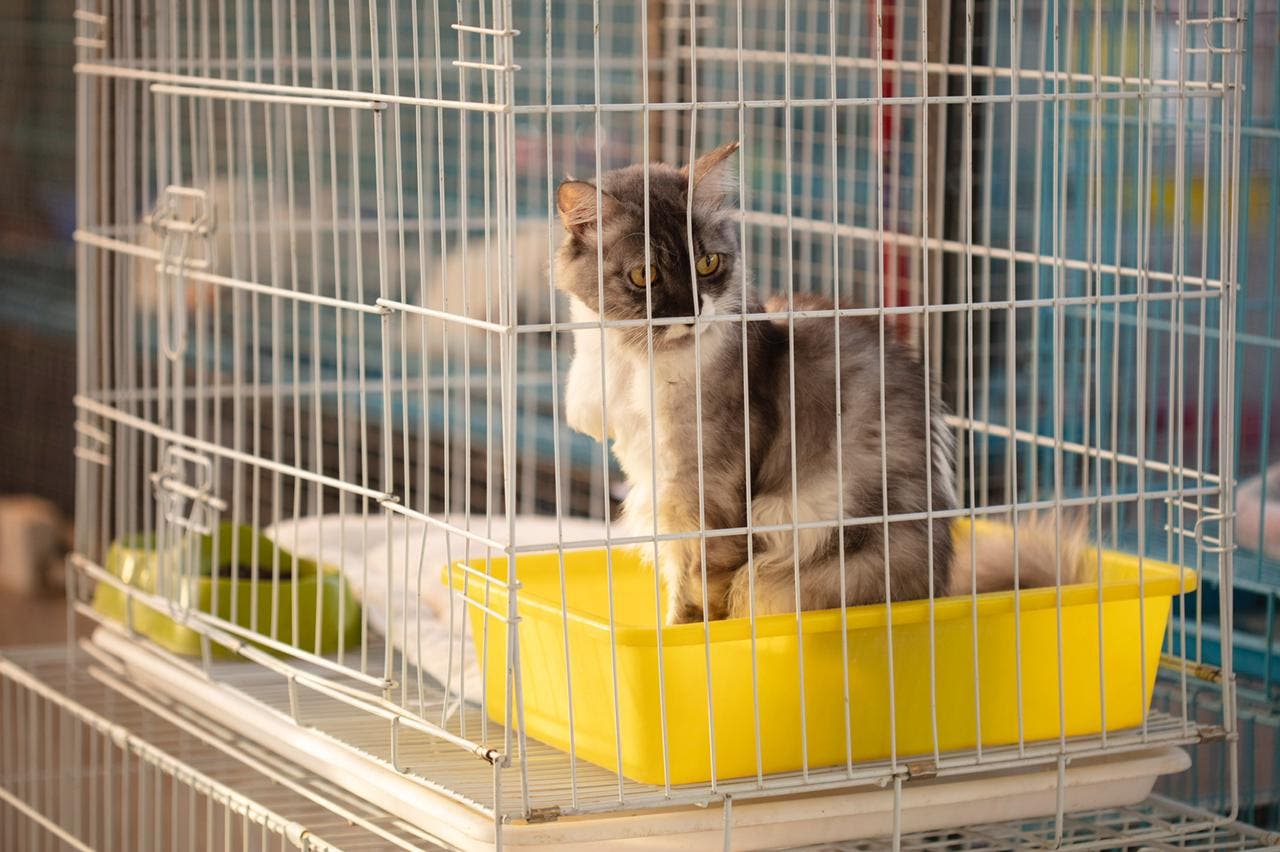 From within the assembly
Most adopted category
And he revealed, "Through our work in the association, we found that the most group for adoption of pets from cats, dogs, or parrots are women, and the reason behind this is because they are more compassionate and kind to animals than men, in addition to having a sense of high responsibility towards them, in terms of eating Drinking water and taking periodic vaccinations to ensure his safety without contagious diseases, which is what makes us happy and reassures us that the adopted animal lives in safety."
Conditions for adoption in the association
Bader Al-Tarif confirmed during his speech, "The association is working to facilitate the conditions for adopting animals, but at the same time we must guarantee the future of this animal after its adoption. A personal interview with the adopter, whether they are a family or individuals, and signing a pledge that gives the shelter the right to visit the house and follow up on the condition of the animal, and retrieve it whenever he sees the interest in that, and a pledge not to throw the animal away or not care for it or dispose of it, and the obligation to return it to the association if he so desires The adopter abandons him.