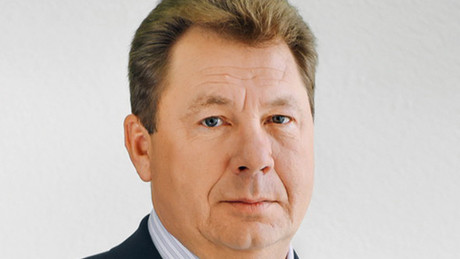 Dec. 21, 2021 10:29 pm

In May, a member of the city Duma in Magadan, Russia, Alexander Kramarenko, posted a photo labeled "Chukotka-2021" showing birds killed – 178 in total. A few days ago he was found dead in his office.
A deputy of the Magadan City Duma, Alexander Kramarenko, who posed with a rifle in a photo next to the "Chukotka-2021" inscription made of dead birds, was found dead in his office. this reported the news agency TASS citing the department of the Magadan Territory Investigative Committee.
According to the agency, the MP's body was found after 10:00 p.m. local time (2:00 p.m. Moscow time). Investigators opened an investigation. The investigative committee spokesman said:
"The crime scene was examined during the night, possible observers, relatives and witnesses are interviewed. A forensic medical examination was ordered."
Investigators are currently investigating several versions of Kramarenko's death, said deputy head of the regional department Andrei Makarov. These versions also included possible illegal actions against the deceased. The possibility of voluntary departure from life is also not excluded.
In June, material was released with a picture of a man with a shotgun posing in front of a pile of dead geese, cranes, ducks and ducklings, whose bodies were marked "Chukotka 2021" and a heart. The journalists counted 178 dead birds in the photo.
The picture was already circulating on social media on May 20. The regional prosecutor ordered the Interior Ministry to investigate illegal hunting, but the man in the photo was not found. According to local hunters, the picture was taken on the edge of the Awtatkuul Nature Reserve, about 80 kilometers from Anadyr.
It was later reported that the man in the photo was a deputy from Magadan's United Russia party – Alexander Kramarenko. Kramarenko himself then stated that he was not in the picture and described the picture as being photoshopped. However, later images emerged confirming that it was the MP from Magadan who had taken part in the hunt where the birds were killed.
The investigators then initiated criminal proceedings for illegal hunting with particularly great damage. On June 19, the regional section of United Russia finally suspended Kramarenko's party membership.
more on the subject – Moose killed: Duma deputy Valeri Raschkin describes the course of events in video