Germany announced new restrictions Tuesday, starting after Christmas to slow the spread of the mutant omicron, that will not amount to a complete closure but will include a restriction of contact between individuals, even among those who have been vaccinated.
"I understand anyone who doesn't want to hear about the coronavirus and the new mutant, but we cannot and should not turn a blind eye to the next wave," Chancellor Olaf Scholz said at a press conference Tuesday evening.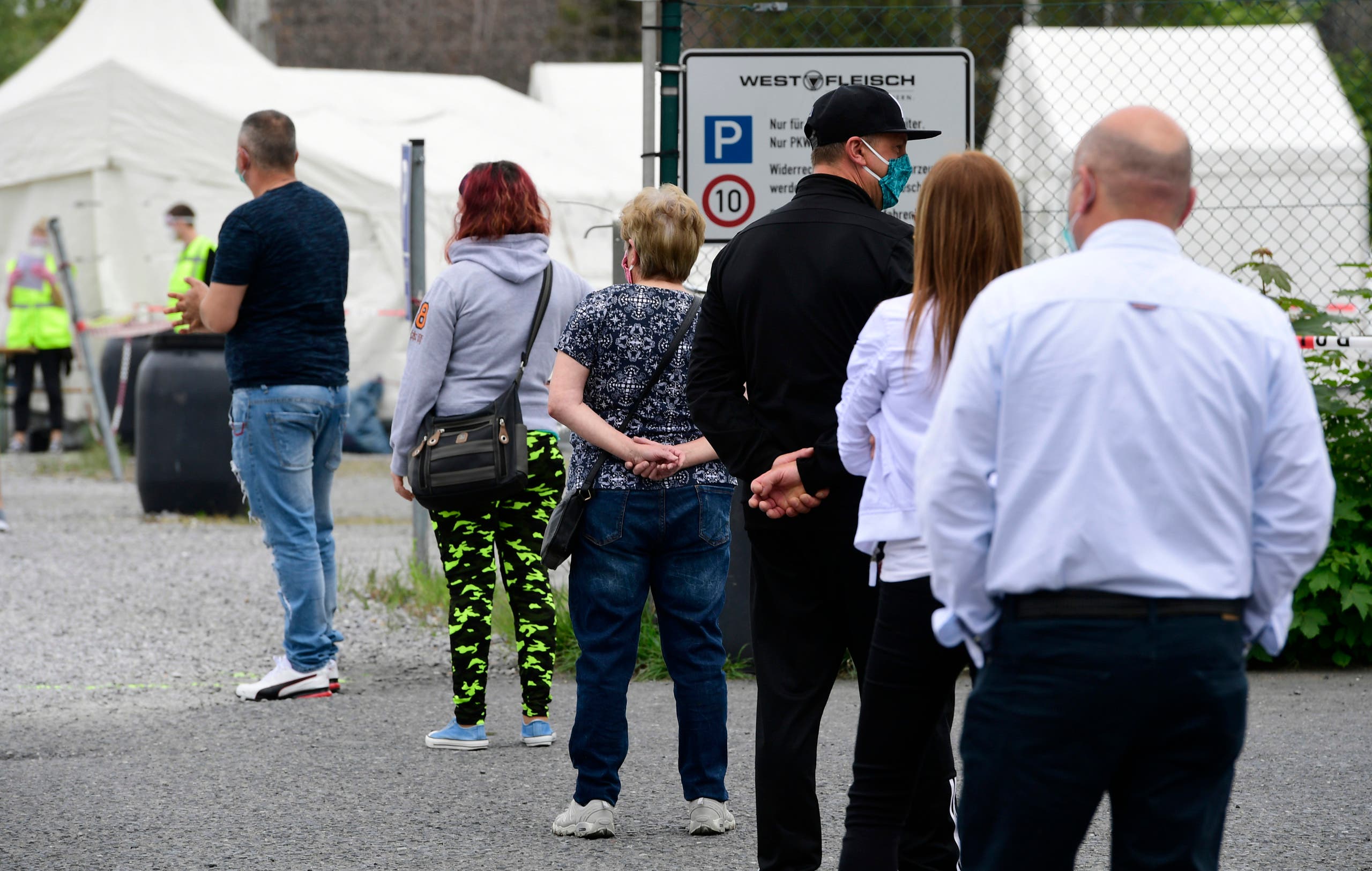 The new rules include limiting private gatherings to ten people, closing nightclubs across the country, and holding major events, such as football matches, without spectators. The restrictions will go into effect across the country on December 28, and some states could start implementing them earlier than that.
Schulz added that the government decided to wait until after Christmas to implement the new restrictions nationwide because family holidays such as Christmas and Easter "have not been proven to be major drivers of the virus outbreak." But he said restrictions on New Year's celebrations are necessary to keep Germany's health system from the brunt of an increase in virus infections.
"This is no longer a suitable time for parties and social gatherings in large groups," he added.
Schulz and the governors of Germany's 16 states agreed on the new restrictions at a meeting on Tuesday, after the new government panel of experts called for action within days nationwide, due to the rapid spread of the mutant omicron across Europe.
Schulz is scheduled to meet with state governors again on January 7 to discuss whether the measures should continue or even tighten.
Solz said that the German government is also seeking to speed up the booster vaccination campaign, with the aim of giving an additional 30 million doses by the end of January, by opening some vaccination centers during the holidays.
"Vaccinating, vaccinating, vaccinating will continue to be our goal. The coronavirus is not on Christmas holidays," he added.