22 Dec 2021 10:22 p.m.

As the Federal Constitutional Court declared today, the singer Xavier Naidoo was allowed to be described as an anti-Semite. A speaker named him as such in 2017, the musician had this prohibited by a court. Now the judgment has been overturned.
As the Federal Constitutional Court in Karlsruhe announced, a speaker who described the musician Xavier Naidoo as an anti-Semite in 2017 was wrongly banned from making such statements. The speaker of the Amadeu Antonio Foundation described Naidoo as anti-Semites among other things in a lecture on "Reich Citizens – a conspiracy ideology with German specifics" in 2017. Literally she said when asked:
"I would count him among the sovereignists, with one leg up among the citizens of the Reich. He is an anti-Semite, I think I am not allowed to say that openly because he likes to sue. But that is structurally verifiable."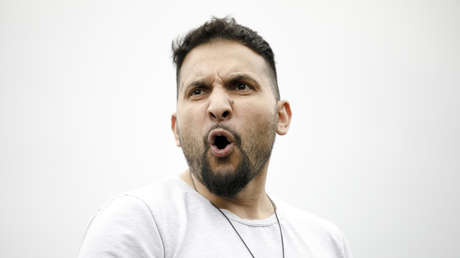 The singer then successfully sued the speaker for omission. The Regional Court of Regensburg and the Higher Regional Court of Nuremberg had forbidden her to claim that Naidoo was an anti-Semite, as this would affect Naidoo's personal dignity and would also have a pillory effect. In addition, the objective correctness of the statement is not sufficiently proven.
The speaker had then lodged a constitutional complaint, which was now successful. According to the Federal Constitutional Court, the courts that upheld Naidoo's lawsuit misjudged the importance and scope of "freedom of expression in public opinion-fighting". A public statement said the charges will be overturned and referred back to the specialized courts for a new decision.
"The decisions violate the complainant's fundamental right to freedom of expression."
In addition, the appellate court did not provide sufficient reasons that this violated personal rights. The public importance of the dispute was also not sufficiently appreciated. Naidoo deliberately sought the public with controversial song texts and statements.
"He claims corresponding public attention for himself. For this reason alone, the assumption that the complainant's statement has a pillory effect is completely far removed."
More on the subject – "Victory for anti-Semites" – Auschwitz Committee criticizes approval of Naidoo concert in Rostock