The Greek coast guard has launched a large-scale search and rescue operation after a boat carrying migrants sank south of Folegandros, one of the Cyclades islands, leaving dozens missing.
On Wednesday, the coast guard announced that 12 people had been rescued, but survivors said that the boat was carrying 32 people, while one survivor told the authorities that the boat was carrying about 50 people.
The Coast Guard said that four coast guard ships, two navy and air force helicopters, a military transport plane, five transit ships and three special ships are participating in the search and rescue operation.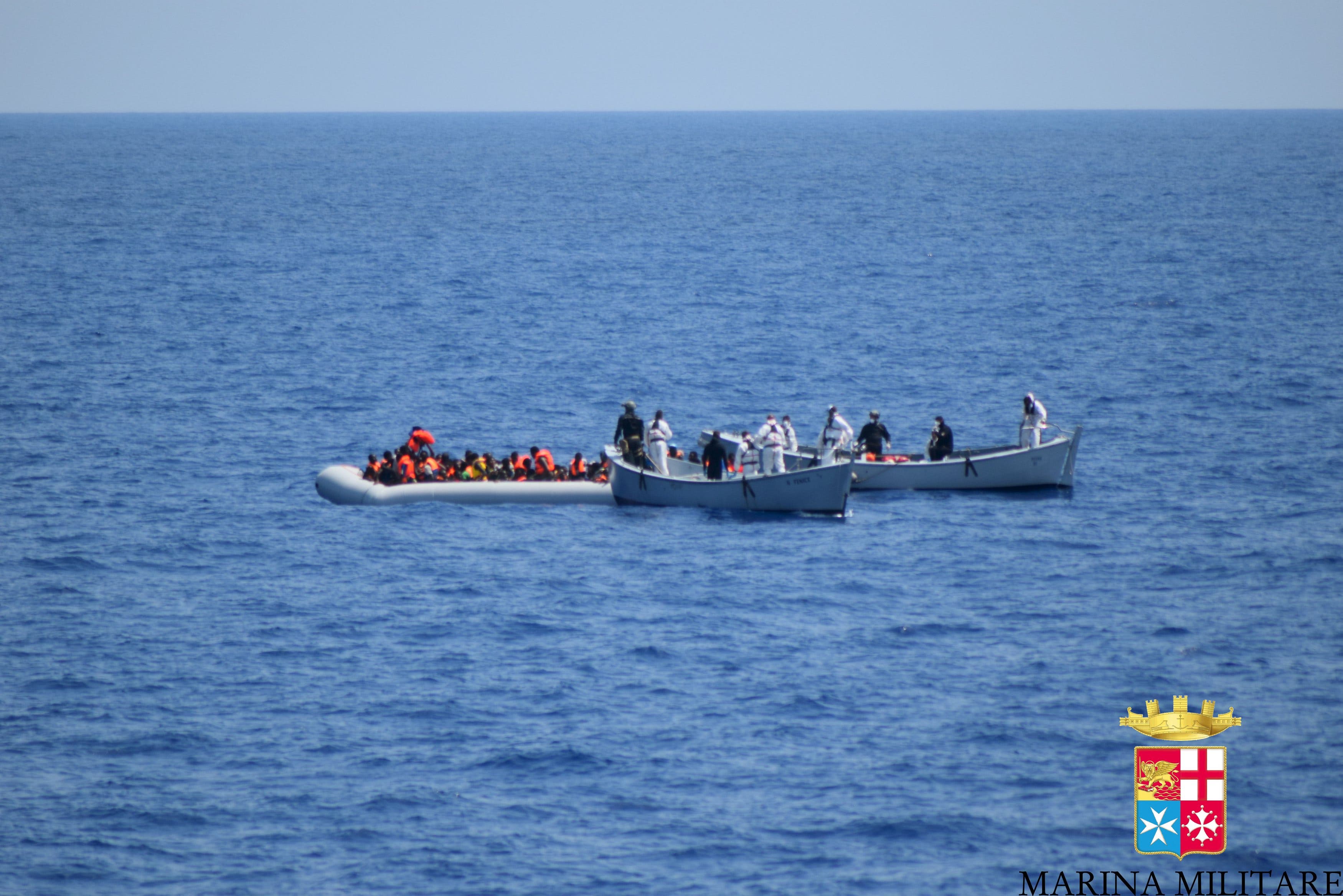 Italian navy rescues migrants in the Mediterranean
The coast guard said the operation began on Tuesday night after receiving information that the engine of a boat carrying migrants had failed and the waters later started entering the boat south of Folegandros.
The Coast Guard noted that the rescued individuals used a smaller boat that was on the larger boat, and that only two of the 12 were wearing life jackets. Survivors later told the authorities that the boat sank.
Greece is one of the most popular routes to the European Union for people fleeing conflict and poverty in Asia, the Middle East and Africa, most of whom try to cross by boat from the Turkish shore to the eastern Greek islands bordering the Aegean Sea.
In the same context, the United Nations migration official announced, on Tuesday, that more than 160 migrants drowned in two separate drowning incidents off the coast of Libya last week, in the latest disaster for migrants in the Mediterranean.
At least 102 migrants died after their wooden boat capsized off the coast of Libya on Friday, said Safaa Meshali, a spokeswoman for the International Organization for Migration, noting that the Libyan authorities managed to rescue at least eight others and return them to shore.
Mashhali said that the Libyan coast guard recovered at least 62 bodies of migrants in another shipwreck, three days after that accident.
She explained that another boat carrying at least 210 migrants was intercepted and returned to Libya.