22 Dec 2021 6:45 am

by Dagmar Henn
There have already been many intellectual and practical transgressions during this Corona period, but the latest statements by the Mayor of Tübingen, Boris Palmer, overshadow everything that has gone before. This is particularly noticeable because Palmer had previously stood out as a very pragmatic politician who did not understand every ideological caper of his party; but this statement in the Interview with the image can only be described with one word: unconstitutional.
First, citing the controversial London figures, he advocates the immediate introduction of compulsory vaccinations. And then he says:
"And if someone says now, nobody can enforce that: It's actually very easy. You could make pension payments, pension payments or even access to the workplace dependent on the submission of a vaccination certificate by January 15th at the latest, then everyone would know. and I am sure that there would hardly be any vaccination refusals. "
This sentence is so incredible that you really have to hear it in the original to understand that it was actually said. Because it can be translated as: If you do not get vaccinated, we will deprive you of your livelihood. It does not mean otherwise if the payment of social benefits and access to the workplace are linked to the submission of a vaccination certificate. This approach differs from an immediate physical threat only in that those with greater financial reserves can evade it.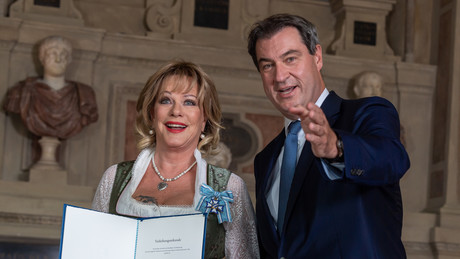 How do people react when their physical existence is threatened by government measures and see no way out of this? German literature knows the story of Michael Kohlhaas. Palmer suggests creating a predicament that could well explode violently.
That is the one point that shakes it – one should actually expect of every politician to know where the line runs from which actions actually call into question the existence of a state, and to refrain from such actions. Well, that was just an expression of opinion, but even the expression of opinion signals the willingness to abolish the basic conditions for peaceful coexistence. It is no longer about democratic or undemocratic, about constitutional or not constitutional, Palmer declares for himself and his kind the right to decide whether citizens are to be or not.
There are certain things that are forbidden in a constitutional state. Even prisoners and inmates of closed facilities may not be deprived of food. Your life must not be threatened. Sure, this limit is no longer completely stable; After all, for years there was the possibility of complete cancellation of benefits in SGB II, which actually represented a loss of livelihood and went far beyond what would be permissible for prisoners. And it is bad enough that such regulations have been in place for years and have not been stopped by the competent courts. The advocates of this excess excused themselves by saying that whoever receives social benefits must provide something in return. And unfortunately enough people let themselves be misled by a campaign of envy against the poorest, of all places, so that this inhumanity did not fly around their ears.
But Palmer is talking about pensions and access to work here. In other words, things to which those affected are entitled and which form the basis of their existence.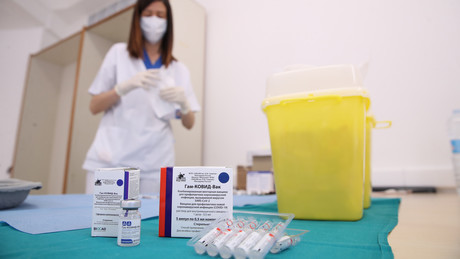 In a constitutional state, the state has only limited possibilities to induce citizens to behave in a certain way. He can criminalize actions and lock those who violate them in prisons. But he has to grant them human rights even there. This applies not only to food and health care, but also to shelter, social contacts and the opportunity to do a job. The state can also impose fines for simpler violations, but if they cannot be carried out, they must also be "deductible", and the amount of the fines must be based on the economic capacity of the person concerned.
Not getting vaccinated is not a criminal offense. It would also be difficult to turn it into a crime; after all, the "perpetrators" are healthy and therefore not a threat and do not harm anyone. At the same time, vaccination does not lead to sterile immunity, which is why the argument that not being vaccinated is a threat to everyone else does not apply. And crime is not something that can be projected into the future using probability calculations. You hurt someone or you didn't. It is not permissible to punish someone because they might injure someone or run a car over them in the future. Criminal law is based on an objectively verifiable fact; that is, the starting point is an act, the perpetrator of which must be determined. It does not start from a potential perpetrator, for whom you then come up with a criminal offense. That would be arbitrary.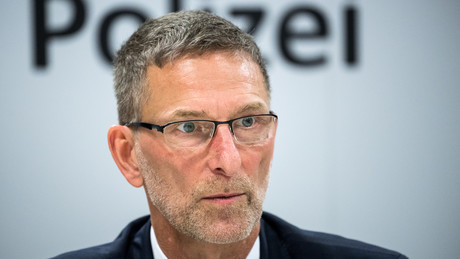 When it was founded, the Federal Republic of Germany abolished the death penalty. That was one of the consequences actually drawn from the twelve years of the Hitler dictatorship, which had distributed extremely generous death sentences, both in Germany and outside of Germany. A considerable part of it has no relation to a criminal offense, simply because of the origin of the victims. Without any process, without any possibility of objection, and in many cases simply by deprivation of livelihoods, as in the Warsaw ghetto. In order to prevent such acts, the authors of the Basic Law (a group that required the consent of the Western occupying powers, but, in contrast to the later Adenauer republic, had not yet been penetrated by Nazis) were in agreement not to grant the state such means, but to bind him to lawful procedures. To individual, judicially verifiable procedures.
What Palmer is describing is an administrative execution of ultimately physical destruction without the presence of a crime, without trial. A violation of every limit set in criminal law in the area of ​​administrative and social law, which incidentally (Palmer does not say that) cynically insists that even temporary injunctions that could save the livelihood and housing in these two branches of jurisdiction only thanks to the permanent overload would be very difficult to obtain.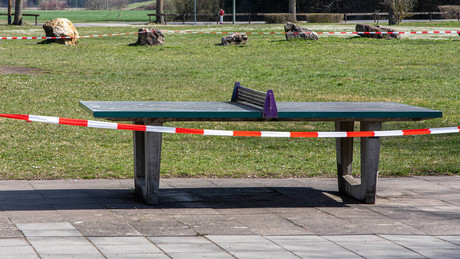 Palmer is smart enough to know what he's saying. He's also smart enough to see the inconsistencies of Corona policy and presumably he can read the London numbers debate he is referring to without any problems, so he knows very well that only the most pessimistic scenario has been taken into account. He even leaked this knowledge when he said that even with milder courses Omikron would overload the clinics; he is therefore aware that the claim that this variant is more dangerous cannot be proven. Palmer probably even knows that early treatment of a COVID-19 disease, which is still not taking place in this country, could significantly reduce the number of those who need a clinic at all. And he knows for sure that approval of other vaccines could increase the vaccination rate without any compulsion.
Nevertheless, he speaks of measures that leave any legal framework far behind. Recommends calm actions that roll over the simple right to life like a tank. Now that the Federal Constitutional Court has placed all measures at the discretion of the executive, is it so far from assuming that, in the event of such measures, the time has come for many to invoke parts of Article 20 of the Basic Law?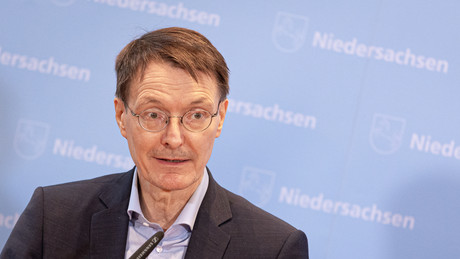 If a pragmatist like Palmer has strayed so far from democratic principles that he calls the legal peace itself into question, that shows what consequential damage the time of the Corona measures has already left behind. In the minds of the politicians involved, who have long forgotten that the barriers that the Basic Law placed on state action were the result of bitter experiences and that in history, especially in Germany, there are far worse evils than COVID-19. Pandemic.
The legitimacy of any state depends, at least to some extent, on whether it acts for the benefit of its citizens. All of its citizens, including those who have not been vaccinated. It is possible to achieve the stated vaccination goals without violating any human rights. The course of action that Palmer proposes undermines that legitimacy.
Palmer's considerations are still just that, considerations. If the rights laid down in the Basic Law were taken seriously, Palmer would have to be removed from office. There is a high probability that this will not happen, although there are hardly any more unconstitutional positions possible than those that lead directly to civil war. There is still hope that none of this will be implemented. In any case, what remains is the fact that large parts of the political class have since forgotten how democracy, human rights and the rule of law work in the first place. Even if COVID-19 were far more dangerous, this collateral damage is too high.
RT DE strives for a wide range of opinions. Guest contributions and opinion articles do not have to reflect the editorial team's point of view.
more on the subject – Kubicki on compulsory vaccination: "This is what will destroy the free society"