The CEO of Royal Jordanian Airlines said today, Wednesday, that Jordan risks the collapse of the national carrier unless it provides it with financial aid, as other countries have done for its airlines.
"All airlines except us have received assistance from their governments," Samer Al-Majali told Reuters.
Majali, who returned to his position in April after 12 years of leadership, added The helm of the airline during the pandemic "The government is reluctant to lend a helping hand due to the huge burden on its budget."
He stated that the only financial aid received by Royal Jordanian was a cash payment of 50 million dinars ($71 million) last year, which was approved long before the pandemic.
He added, "The non-radical, incomplete and temporary solutions will not succeed. Either there is a serious investment in Royal Jordanian, or it will not have a chance of survival."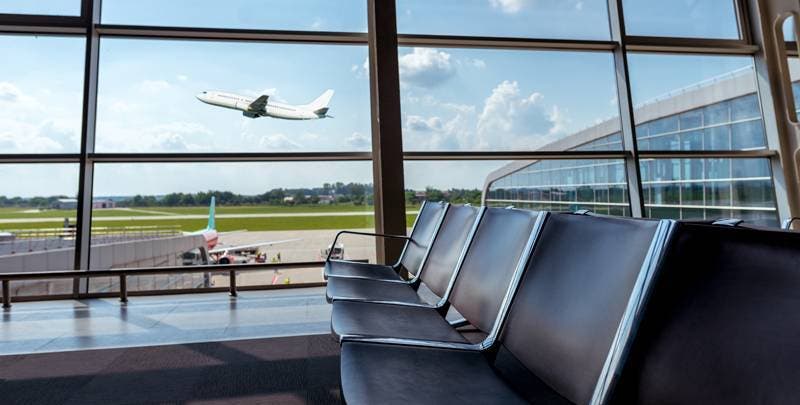 The pandemic hit the aviation sector
Majali said that the company resumed its flights to most of the destinations it travels to, which put the airline, which indirectly contributes more than one billion dollars to the national economy, on the way to reducing its losses by 55% this year and achieving a balance point between profits and losses in 2023.
But there is a need to invest in the company. "What is needed now is to invest in the airline," Majali said. "A decision should be made on that soon."
Majali pointed out that about 70% of the company's accumulated debts, amounting to 250 million dinars (350 million dollars), resulted from it being forced to stop operating its fleet last year.
Royal Jordanian was the first Arab airline to be privatized in 2007 although the government later regained a majority stake through a series of capital raising. Before the pandemic, the company was making a profit.
Majali said that the government was able to recover most of the financial aid it provided to the company over the past 20 years through the process of privatizing the company, the lucrative revenues of which went to state coffers. He also mentioned that the company pays the state about 70 million dinars annually in the form of taxes, fees and privileges.
The company had developed a five-year recovery plan that includes increasing the destinations it flies to to 60 destinations from the current 35, as well as modernizing its fleet of aircraft.
Majali said that it issued a request for proposals last October to purchase 30 narrow-body aircraft to replace its existing 17 aircraft of this class.
This step comes at the heart of the company's strategy to transform the company into an aviation hub in the Levant region by expanding its regional network amid expectations of an increase in demand for air travel in the Middle East over the next few years.
Majali added that the company is currently evaluating offers from aircraft rental companies and engine manufacturers.