December 20, 2021 9:30 p.m.

More and more young people are dying of drugs, mainly opiates. The US is unfortunately losing the battle against addiction. The situation illustrates how broken this society has become, but it also deserves a closer look at the circumstances that drove people into addiction.
A comment from Bradley Blankenship
According to statistics released by the US Centers for Disease Control and Prevention (CDC), the US had the highest number of drug overdose deaths in a year as of April 2021. The number of victims exceeded the 100,000 mark for the first time – and grew by 29 percent compared to the previous year.
Data from the CDC make it clear that the prevalence of opiate use, particularly fentanyl – a powerful synthetic opioid often used as heroin without the user's knowledge – is the primary driver. Many experts say the ongoing COVID-19 pandemic and its negative mental health effects, including feelings of social isolation, have led to increased addiction problems.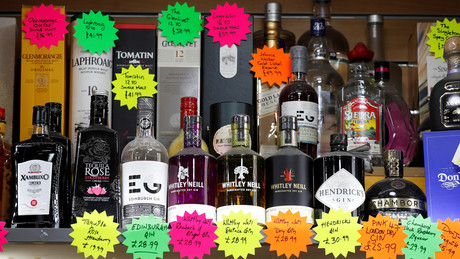 However, this is not a new problem and has been getting progressively worse for years. I should know because I come from Kentucky, a state that, like many other comparatively rural areas in the US, is plagued by increasing "deaths from desperation", which is lowering average life expectancy in the US.
I've seen countless friends and acquaintances die, mostly from drugs or something related to drugs – and I've talked about this for RT before written. A common theme that runs through all of these cases without exception is the lack of opportunity in life. I believe that people use drugs – especially heroin – to flee when their everyday lives become unbearable.
Don't take my personal experience as a benchmark, just look at the data. For example, it is a fact that the Drug Use Quota is higher among the unemployed and underemployed, which also explains why drug addiction has soared in the Midwest since the 1990s. It is also a fact that the in particular Heroinsucht those who earn less than $ 20,000 a year are three times more likely than those who make more than $ 50,000 a year. Or that most drug users, as a study from 2013 shows, change their habits before the age of 30 give upif they can find a permanent job.
It is clear from the data that US drug policy, which is almost entirely limited to police repression – with no accompanying social measures – simply does not work. Policy makers need to consider a new human-centered approach that aims to solve the underlying problems that created the conditions for an addiction.
The first step in solving these problems is to realize, first of all, that we are dealing with a systemic problem. Drug politicians in the United States seem obsessed with the idea that drug use is an individual or a moral problem, both of which are utterly useless assumptions and stigmatizations.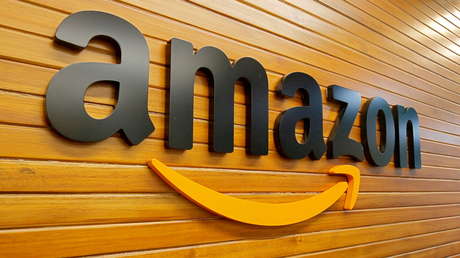 Drug use is manifestly harmful, first and foremost to the person who uses drugs. But when millions of people become addicted to substances and result in more than 100,000 deaths in a 12 month period, it is a public health problem and needs to be treated as such. Addiction is basically a diagnosable disease.
It is also ridiculous to condemn all drug users as morally bad. This stigma completely bypasses the problem and plays a role similar to, for example, the stigma of homelessness. So you must have done something wrong in life, otherwise you wouldn't be homeless – what nonsense.
The fact is that for many people drugs are a form of escape from their reality, and the question we have to face and then address is why do people want to escape in the first place. When you consider that wage earners have not been linked to their productivity for decades, that housing has become unaffordable, or that our vote as voters no longer plays a role, it is not difficult to understand why some people then act that way.
The current situation in the United States reflects the same drug addiction hopelessness that plagued the Chinese for a century when opium was imposed on that nation by the British Empire. Or take the states of the former Eastern Bloc in the 1990s, when the West tortured them with economic "shock therapy". The only difference is that today this "therapy" is being forced upon its own citizens by the US government.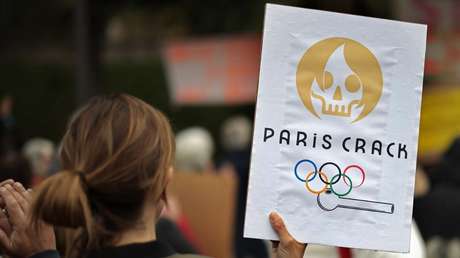 The situation also deserves a closer look at the type of drug-fueled antics that are killing so many people. We are not primarily dealing with hedonistic adolescents who die at parties, drink alcohol and act stupid, but primarily opiate users.
Anyone who knows anything about opiates and addiction to opiates also knows that it is not a party drug and that social isolation is actually a major cause of it and people dying because opiate overdoses could be contained relatively easily, if someone receives timely and appropriate medical care.
So what we are actually talking about here are people who feel so excluded from life, society and the public in general that they take a strong sedative in solitude – knowing that they could also die from it. This is an extremely profound point to ponder because it really shows how bad things must be in the United States with so many people doing this.
more on the subject – US drug overdose deaths hit new record
RT DE strives for a wide range of opinions. Guest contributions and opinion articles do not have to reflect the editorial team's point of view.
Translation from the English.
Bradley Blankenship is a Prague-based American journalist, columnist, and political commentator. He has a column at CGTN and is a freelance reporter for international news agencies, including Xinhua News Agency. He tweets on @BradBlank