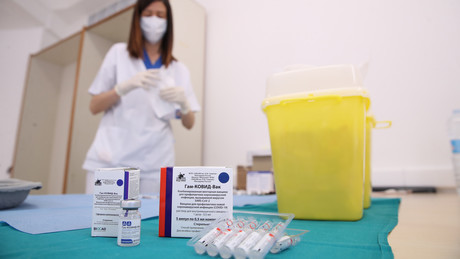 Dec. 21, 2021 4:10 p.m.

As a representative of the World Health Organization announced, the authority should receive the latest data on the Russian vaccine Sputnik V by the end of December. Inspections of the production facilities of the vaccine are planned for February 2022.
According to Rogério Gaspar of the World Health Organization (WHO), the process of examining the Russian application has been "restarted". There are currently two deadlines, it said. The first part of the latest clinical data is expected to be submitted by December 30th and the second by the end of January. Inspections of the production facilities could probably begin in February.
The WHO European Director Hans Kluge had previously announced that the WHO could approve Sputnik V in the first quarter of 2022. He stressed that the health sector should stay out of politics, including when it comes to vaccines. According to him, the country of manufacture of vaccines should not play a decisive role.
Kremlin spokesman Dmitri Peskov also expressed his hope that Sputnik V would be recognized in the coming months. It just takes time to get all voting problems out of the way, said the spokesman.
Sputnik V is neither certified by the WHO nor by the European authority EMA. The vaccine developed in Russia is currently approved in 71 countries; in Europe, for example, it is countries such as Hungary and San Marino.
more on the subject – San Marino boostert mit "Sputnik light"