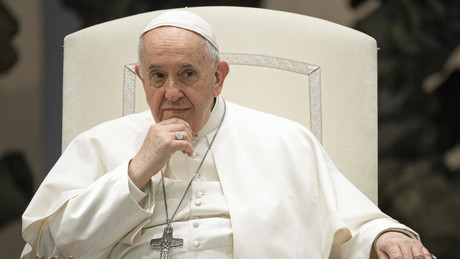 December 20, 2021 9:50 pm

The head of the Roman Catholic Church Pope Francis has reiterated the problem of domestic violence. Francis stated that men who practice violence against women are doing something almost satanic.
Just before Christmas, Pope Francis did an interview with the Italian broadcaster Channel 5 again raised the issue of violence against women. In doing so, he almost equated domestic violence with Satanism and emphasized that the number of women who are beaten and abused at home, even by their husbands, is very high:
"The problem is almost satanic to me, as a person is being exploited who cannot defend himself, who can only try to fend off the blows."
In addition, speaking to an unemployed mother of four, one of the many victims of domestic violence in Italy, the clergyman said that it was very humiliating. Even so, he encouraged women who had been beaten and abused by saying that they had not lost their dignity:
"I see dignity in you because if you didn't have dignity, you wouldn't be here."
The Pope had already spoken publicly on several occasions about the inadmissibility of domestic violence, which had increased significantly in number in various countries during the pandemic. The head of the Vatican believes that this is a global problem that should be addressed as soon as possible.
more on the subject – It is worth listening to the Pope's apocalyptic warning to the EU