December 20, 2021 6:16 p.m.

In the first eleven months of this year, a total of 61 terrorist offenses, including 32 terrorist attacks, were prevented, said Russian President Vladimir Putin. He stressed the importance of continuing the fight against terrorism effectively.
On Monday, Vladimir Putin gave a speech to congratulate the employees of the Russian security services on their professional holiday, which is celebrated on December 20 each year. In it, the Russian President emphasized the difficult international situation as well as the nature and extent of the current challenges and risks, which today would place greater demands on the work of civil servants. Putin is from the news agency RIA Nowosti quoted:
"In the past few years there have been significant successes and an overall positive trend in this complex and very responsible area."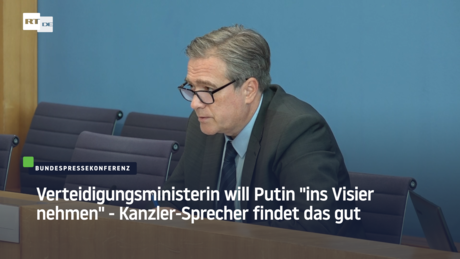 Thanks to the efforts of the security services, the terrorist threat in Russia has decreased dramatically, said the president. According to him, more than 200 terrorist attacks have been prevented in the past eleven years. The number of terrorism-related crimes had also decreased many times over during this period. The vast majority of these crimes are already thwarted in the preparatory phase. The President also took stock of the current year:
"In the first eleven months of the departing year, thanks to your smooth and operational work, 61 such crimes were prevented, including 32 acts of terrorism. This is a good result, but many problems remain to be solved."
It is necessary to continue "to act aggressively and effectively," added Putin. In addition to the fight against terrorism, the Russian head of state counted the continuation of the offensive tactics in the fight against espionage and corruption as well as the guarantee of reliable protection of the state borders to the other priority tasks.
more on the subject – IS terrorist attack in southern Russia prevented