December 20, 2021 8:48 pm

Ukrainian President Vladimir Zelensky has urged Belarus and Russia not to play with threats with nuclear weapons. Belarus had previously stated that in the event of a threat from NATO, it could pick up Russian nuclear weapons.
Russia and Belarus should not "play" with threats with the use of nuclear weapons. Ukrainian President Vladimir Zelensky said this at a joint briefing with the presidents of Poland and Lithuania. He commented on the Minsk declaration that Belarus would be ready to deploy nuclear weapons in the event of a NATO threat. Zelensky shared:
"I have the impression that all threats related to, say, the travel or migration of Russian nuclear weapons to different parts of the world, and we have also heard many times about the stationing of nuclear weapons in the temporarily occupied area of ​​Crimea, and now we're hearing information about Belarus. I think these things shouldn't be played with. "
He added that alleged disinformation campaigns by Russia and some representatives of Belarus were a common situation for Kiev. Zelensky assured:
"At least then we will know exactly where some of the Russian nuclear weapons will be stationed."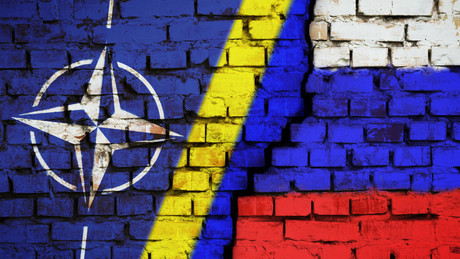 Belarusian Foreign Minister Vladimir Makey said on Saturday that his country would be ready to deploy nuclear weapons on its territory in the event of a NATO threat. He stated that this was one of the reactions Minsk was considering to possible action by the Alliance in the territory of Poland. In November, Belarusian President Alexander Lukashenko announced that Minsk would offer Russia to house nuclear weapons if such systems were deployed in Poland.
Commenting on Makej's remarks, Russian President's spokesman Dmitry Peskov said that Russia would take appropriate steps if NATO were to deploy weapons near its borders.
At a meeting with the Heads of State and Government of Poland and Lithuania, Zelensky said that Kiev would impose very severe sanctions on Minsk if nuclear weapons were stationed in Belarus. At the same time, he stressed that in the situation with Russia it is necessary to act proactively and not post-factually. Zelensky said:
"I honestly cannot see why the Russian President should take a step backwards. So I believe that on the contrary, there should be strong preventive measures and serious sanctions so that not even the slightest thought of escalation in any region arises . "
At the beginning of December, the presidents of Poland, Lithuania and Ukraine issued a joint declaration calling for tougher sanctions against Russia. They referred to the alleged continued aggression by Russia against Ukraine and also expressed concern about the Nord Stream 2 pipeline, which could allegedly be used for political pressure.
more on the subject – "Otherwise it will be too late" – Zelensky calls for immediate sanctions against Russia