Dec. 20, 2021 9:12 am

Former US President Donald Trump has stated that he considers Chinese President Xi Jinping to be a "murderer" who "destroyed the world" with COVID-19. He still had a "great relationship" with China's head of state.
In an interview with Maria Bartiromo from Fox News Donald Trump said on Sunday that his "great" relationships with his Chinese counterpart Xi Jinping had plummeted after the emergence of COVID-19, or the China virus as he likes to call it. Bartiromo, who reports very benevolently about the former US president, interrupted Trump by claiming that Xi was a "murderer".
"He's a murderer",
replied Trump adding:
"But I had a great relationship with him."
Trump's relationship with Xi has rarely been described as "great". Even before the outbreak of the COVID-19 pandemic, Trump took a tough stance on China by embroiling the US in a trade war with Beijing and calling China an enemy. Under Trump's leadership, China was elevated to one of the United States 'most important "strategic competitors" in the United States' national defense strategy.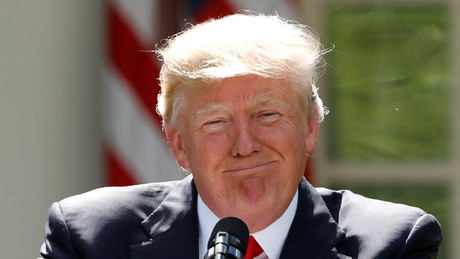 However, after the outbreak of COVID-19, the ratio deteriorated noticeably. Trump insisted from the start that the virus had escaped from a laboratory in Wuhan. A theory that gained credibility with the revelation that the US funded so-called "gain-of-function" research on coronaviruses in this laboratory.
"They really destroyed the world," said Trump, before criticizing incumbent President Joe Biden for failing to keep his campaign promise and failing to stop COVID-19 "despite all these vaccines and all these incredible therapeutics."
When asked why Biden Xi did not ask about the origins of the coronavirus in several conversations this year, Trump replied:
"He's scared of him."
Beijing has rejected claims that the coronavirus leaked from a laboratory in Wuhan. After a US intelligence report in October called the laboratory leak theory "plausible," the Chinese embassy in Washington said the US government was "using an intelligence apparatus to find the origin of the virus." Scientists "fall back.
More on the subject – China wins in the race for control of what is most valuable in the 21st century