At a time when it seems that the announcement of the postponement of the Libyan elections is inevitable, dependent only on the agreement of the parties to take the initiative and announce, Al-Arabiya / Al-Hadath sources confirmed, on Monday, that the Libyan parliament will announce during the next session the postponement of the elections by 3-6 months.
She said that the next session of the Libyan Parliament will be chaired by Aguila Saleh, and a new government will be announced.
She also made it clear that the tasks of the next Libyan government will be restricted and limited, and that it will prepare for the elections.
The sources said that the Libyan Electoral Commission ascribed the postponement of the elections for not interpreting the provisions of the appeals.
chasm differences
It came A French report warned that the postponement of the Libyan elections, which were scheduled for December 24, will complicate matters in the already mired in crises, and will deepen the differences between the parties, according to the French website Geopolitics.
He added that the Libyan people have been immersed in a state of uncertainty, divisions, and ambiguity for some time, and that the postponement step will only make matters worse.
He also considered the event important because it is related to the first presidential elections in the history of Libya, and also because it represents a way to calm the situation and a way out of the chaos that followed the fall of Muammar Gaddafi's regime.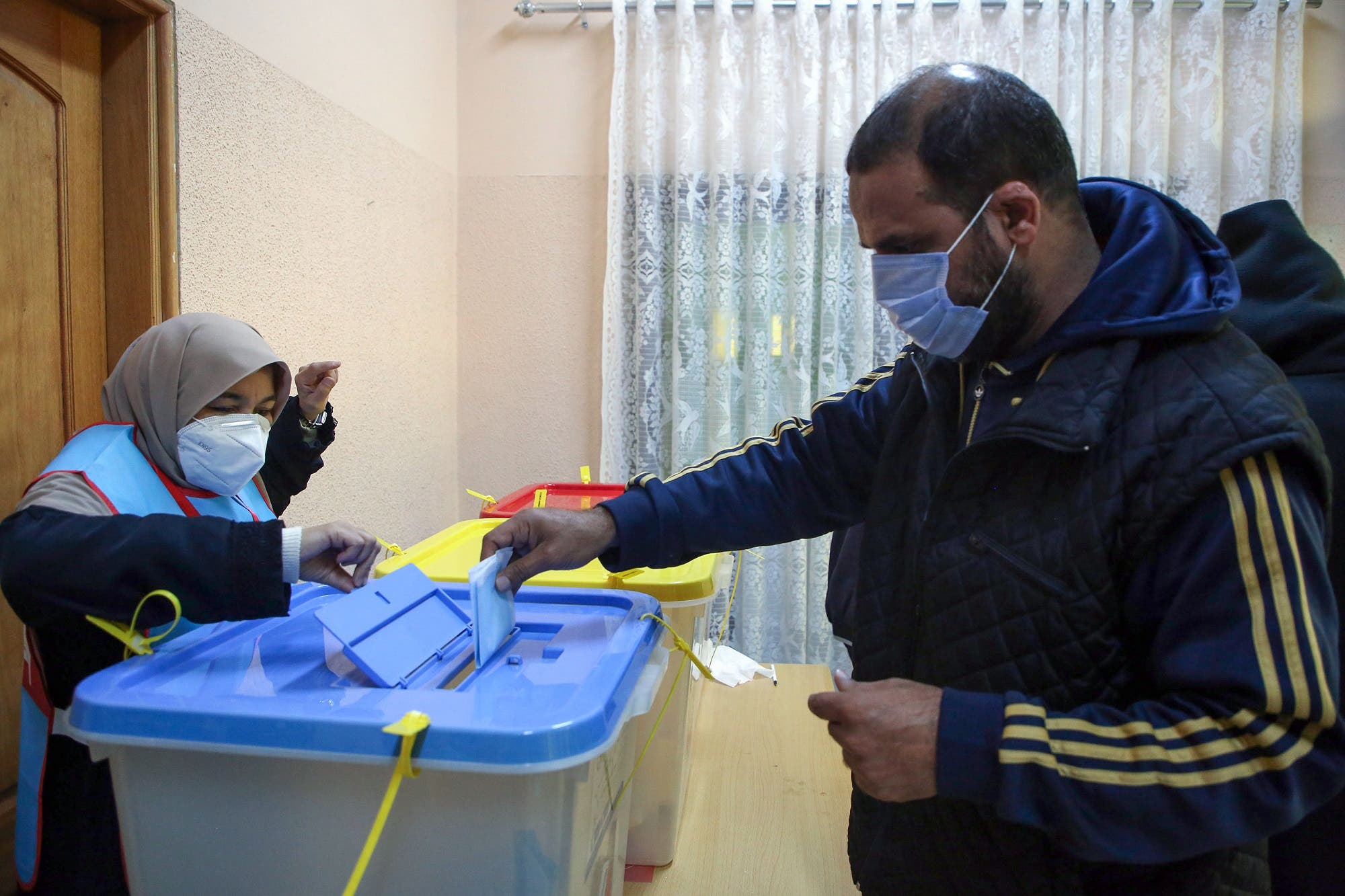 Libya elections (file photo from AFP)
It is noteworthy that the dispute emerged clearly between the Libyan Parliament and the High Electoral Commission, while the Commission considered that the announcement of the postponement falls on the shoulders of Parliament, stressing that this is not within its competence, considered the deputy and member of the Parliamentary Committee to follow up the electoral process, Saleh Fahima, in a statement to Al-Arabiya.net. Parliament will never announce a postponement.
He added that the commission was the one who announced its ability to hold the elections, and therefore it should announce the postponement as well.
Afhima also made it clear that Parliament will meet after the end of the deadline for the elections, i.e. after December 24, to announce to the Libyans that it is impossible to hold them and the reasons for that, and put all institutions before their responsibilities, and this announcement will include a package of measures that will be disclosed in a timely manner.
Smooth transfer of power
It is noteworthy that the current executive authorities in Libya had assumed their duties in mid-March, completing a smooth transition of power after a decade of chaos tainted by violence.
It is also responsible for unifying state institutions and supervising the transitional phase until the December 24 elections, when their term expires according to the latest road map.