Dec. 20, 2021 12:34 pm

After the cabaret artist Lisa Fitz commented critically on the vaccination debate on the SWR comedy program "Spätschicht", the station initially defended freedom of expression against emerging criticism. But now the SWR deleted the whole episode.
After the cabaret artist Lisa Fitz appeared in the SWRComedy show late layer has also commented on vaccination deaths, the broadcaster spoke of a "mistake" and removed the entire episode from the ARD-Media library and also from everyone SWRPlatforms and channels. The station had initially defended the cabaret artist against the criticism.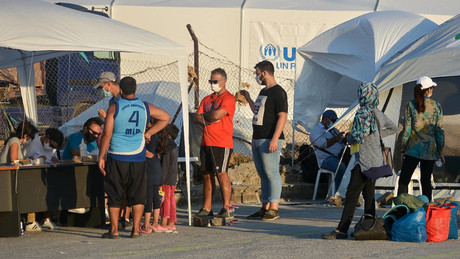 The background is a statement by the cabaret artist in the program, which was broadcast last Friday evening on SWR, where, in her six-and-a-half-minute appearance, she also speaks of around 5,000 corona vaccination deaths across the EU. Because it is a "false statement of fact" by Fitz, the program is out of the ARD-Media library taken and also by everyone SWRPlatforms and channels removed, the broadcaster announced on Sunday. Fitz speaks in the appearance with a view to politicians also of one percent "alarmists who controlled 99 percent lemmings". The compulsory vaccination is the "wet dream of pharmaceuticals" (industry).
"The criticism of this issue of the 'Spätschicht' is right for us," explained Clemens Bratzler, who SWR– Program Director Information: "When designing the issue in question, the editorial team wanted to give space to different and critical opinions, including on the sensitive topic of vaccination." However, the freedom of expression does not apply indefinitely, but also ends in a comedy or satirical broadcast in the event of false assertions of fact. Lisa Fitz's statement on the number of vaccine deaths has been proven to be incorrect.
SWR backs down
In a previous statement, the SWR However, stressed that Fitz's statements were difficult in their effect, but covered by freedom of expression. "Freedom of expression is very important to us," emphasized Bratzler on Sunday. "Nevertheless, the first reaction was wrong, because this is not about an expression of opinion," said the broadcaster. The debate sharpens the view of the journalistic standards and the effect of the offers.
Previously, among other things, the Berlin daily newspaper taz about the appearance of Lisa Fitz and the first statement of the SWR reported. The representation in the taz According to Fitz, in her statement on the vaccine deaths, she referred to a motion for a resolution by right-wing extremist EU parliamentarian Virginie Joron of the national-conservative Rassemblement National (RN) party, formerly Front National, from September this year. Joron, in turn, relied on a website on which private individuals could report alleged vaccination results without a scientific test being carried out.
more on the subject – Breakdown in the vaccination center: Children received non-approved Moderna vaccine instead of BioNTech
(rt de/dpa)