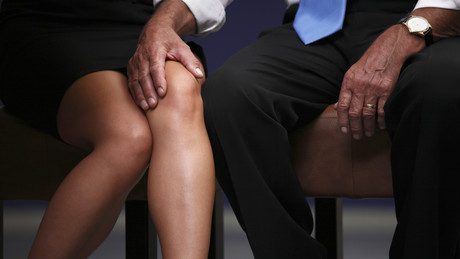 December 20, 2021 4:00 p.m.

A Polish politician comes under pressure for sexual harassment for diplomatic purposes. He is said to have advised a colleague to "sleep under the sign of international friendship" with an official of a Ukrainian delegation. Critics are now calling for his resignation.
Polish media reported last week that at a gala dinner, Sławomir Pietrzyk, the deputy chairman of the Kraków City Council, encouraged his colleague Alicja Szczepańska to sleep with an official of the Ukrainian delegation from Lvov – "in the spirit of friendship among peoples". He is also said to have made vulgar jokes about the woman during dinner in early December.
Szczepańska reacted indignantly and shortly afterwards lodged a complaint with the chairman of the Kraków City Council. He was confident: "I want this situation to be thoroughly analyzed and investigated," said Dominik Jaskovets. Szczepańska insisted that the city administration act as it would for "any person exposed to sexual harassment and discrimination".
Pietrzyk excused meanwhile on Facebook for his "unfortunate formulations", which "were taken as an insult".
The city council's disciplinary commission is now examining whether there has been any misconduct. Several politicians and organizations are already calling for Pietrzyk to resign. Rafał Komarewicz, the chairman of the "Friendly Krakow" club, of which Pietrzyk is a member, condemned him for "serious allegations" and added that if the allegations are correct, there will be inevitable consequences.
'Sławomir Pietrzyk, RMK deputy chairman and the presidential councilor during the official meeting with the delegation from 🇺🇦 was to encourage the Krakow councilor to prostitute with the Lviv deputy, make ambiguous suggestions about a woman's body and insinuate about "paying in kind".' pic.twitter.com/UFwLfeCcAQ

– Rafał from Krakow (@RafalzKrakowa) December 13, 2021
more on the subject – Australia: One in three Parliament officials sexually harassed