Dec. 20, 2021 6:45 am

Old-age poverty is growing in Germany, as new data show. Women in particular are affected. And the traffic light coalition has no plan to remedy the situation.
an analysis by Susan Bonath
40 years of wage labor in Germany no longer protect against old-age poverty. This does not only apply to those who have only recently passed retirement age or who will soon reach it. Almost a quarter of the over-80s can no longer afford an adequate life either. That goes from a study of the University of Cologne under the title "Old Age in Germany", which the Federal Ministry of Family Affairs presented this week.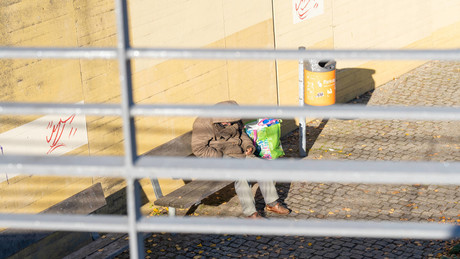 Accordingly, more than 22 percent of the very old had a monthly income of less than 1,168 euros, according to studies, this affects almost 15 percent of the total adult population. This means that around 1.3 million senior citizens over 80 years of age have recently lived below the risk-of-poverty line established for Germany. Women of this age were affected far more often than men. For them, the poverty rate was most recently over 26 percent, for men it was just under 17 percent.
Especially many poor pensioners in Bavaria
As a sad leader in terms of old-age poverty, of all things, the federal state that leads in terms of wages and salaries: Bavaria. Several social associations already had that on Wednesday criticized. The numbers come from a Data analysis from Bayerian broadcasting from October of this year and affect all pensioners over 65 years of age. Around 21 percent of them are considered poor there – almost 18 percent of men and almost 24 percent of women.
This is not only due to the exorbitantly high cost of living, especially in the urban conurbations of Bavaria. The higher old-age poverty rate among women is simply due to lower incomes before retirement. Therefore The average pension for men in the Free State was most recently at 1,265 euros, while that for women was only a meager 765 euros per month. In Munich, such sums shouldn't even be enough to rent a one-room apartment.
Women: Lower wages, more part-time jobs, measly pensions
The income spread between the sexes is still very large in the Federal Republic. In West Germany women earned a lot Federal Statistical Office last year around 20 percent less than men; in the east the gap was much smaller at six percent.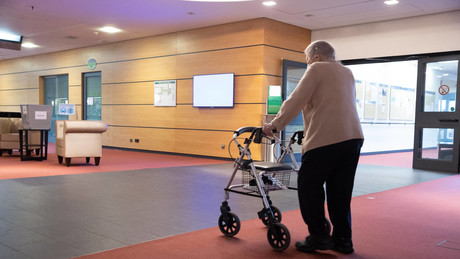 The difference between East and West has structural and political causes: the GDR policy integrated women into wage labor much earlier than the FRG, where the traditional distribution of roles – thus the financial dependence of women on their husbands – was considered the guiding model for longer. Furthermore: In capitalism, bringing up children is a paid private pleasure that the labor market takes no account of.
Like the SPD-affiliated Hans Böckler Foundation four years ago found out In 2012 and 2013, women had about 2.4 times more time in unpaid family welfare than men and did about 60 percent more housework. The typical women's industries are prepared for this. 2019 worked according to According to the Federal Statistical Office, around two thirds of all part-time mothers, six percent of family fathers.
Regardless of marital status, the part-time rate for both sexes has risen rapidly since the early 1990s. Data from the Federal Agency for Civic Education (BpB) according to In 1993 around 2.4 percent of men and 32.2 percent of women worked part-time. Three years ago, in 2018, this affected over eleven percent of men and almost half of women. In addition, industries in which many women work – that is, classic women's professions such as retail, hairdressing or social work – pay lower wages and salaries on average than men's domains. According to Böckler Foundation "cannot be explained in purely economic terms".
The result is growing old-age poverty, which continues to affect the female population first and foremost. That this problem would worsen in Germany, saw the Organization for Economic Development and Cooperation (OECD) two years ago. Accordingly, senior women received an average of 46 percent less pension in 2019 than men over 65. This gender discrepancy is in no other European industrial country as great as in the Federal Republic, according to the conclusion of the OECD.
Systematic pension cuts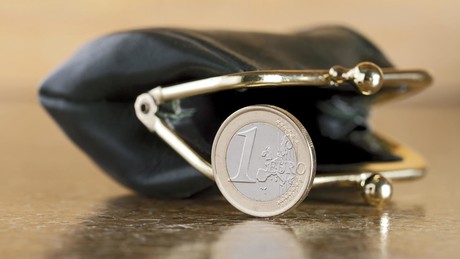 Politicians have been systematically driving the impoverishment of pensioners in the Federal Republic since the early 2000s. In 2007, the then black-red government under Chancellor Angela Merkel (CDU) and Labor Minister Franz Müntefering (SPD) initiated a gradual increase in the retirement age to 67 years. This pension cut is currently implemented through the back door until 2029.
In 2014 the grand coalition tried to alleviate the resulting deterioration in old-age poverty with the "Flexi-Rente". However, only those who have paid into the pension scheme for at least 45 years – those who have been dependent on Hartz IV in between times are usually excluded – can retire at the age of 63 without any deductions. Women manage this less often because of family work and child-rearing.
Traffic lights without solutions
The new traffic light government coalition made up of the SPD, FDP and the Greens is aware of the problem. However, their proposed solutions are limited. For example, it wants to fix the remaining meager pension level of 48 percent for the time being and strengthen the company pension scheme – fully in line with the capital by allowing investment opportunities with higher returns.
It could be more difficult for those who want to start self-employment: They will soon be obliged to pay monthly contributions to their old-age provision, which many cannot afford due to their low income. On top of that, there will be a bitter pill for all new pensioners from 2022: They have to pull more of the pressure on the state. Your taxable pension portion increases from 81 to 82 percent. A decline in old-age poverty is therefore not to be expected.
More on the subject – For a life at the subsistence level: A high proportion of single parents have to work alongside Hartz IV