Dec. 20, 2021 8:29 am

The streets and squares in wintry Moscow are festively decorated in time for the New Year celebrations and the later Orthodox Christmas. Buses and trams have also been given a festive cladding.
Russian winters can be magically beautiful. This is how to experience these days in the Russian capital: the houses are brightly lit, garlands of cheerfully glowing lamps hang over the streets, and painted posters invite you to celebrate. It is traditionally every December.
But this time the city administration also came up with something new: Moscow's trams and buses, which have been painted uniformly blue for several years, have also been decorated with luminous garlands. Not all of them, but quite a few: 50 electric buses, 20 articulated trams and 1,460 buses. The taxis also received decorative elements.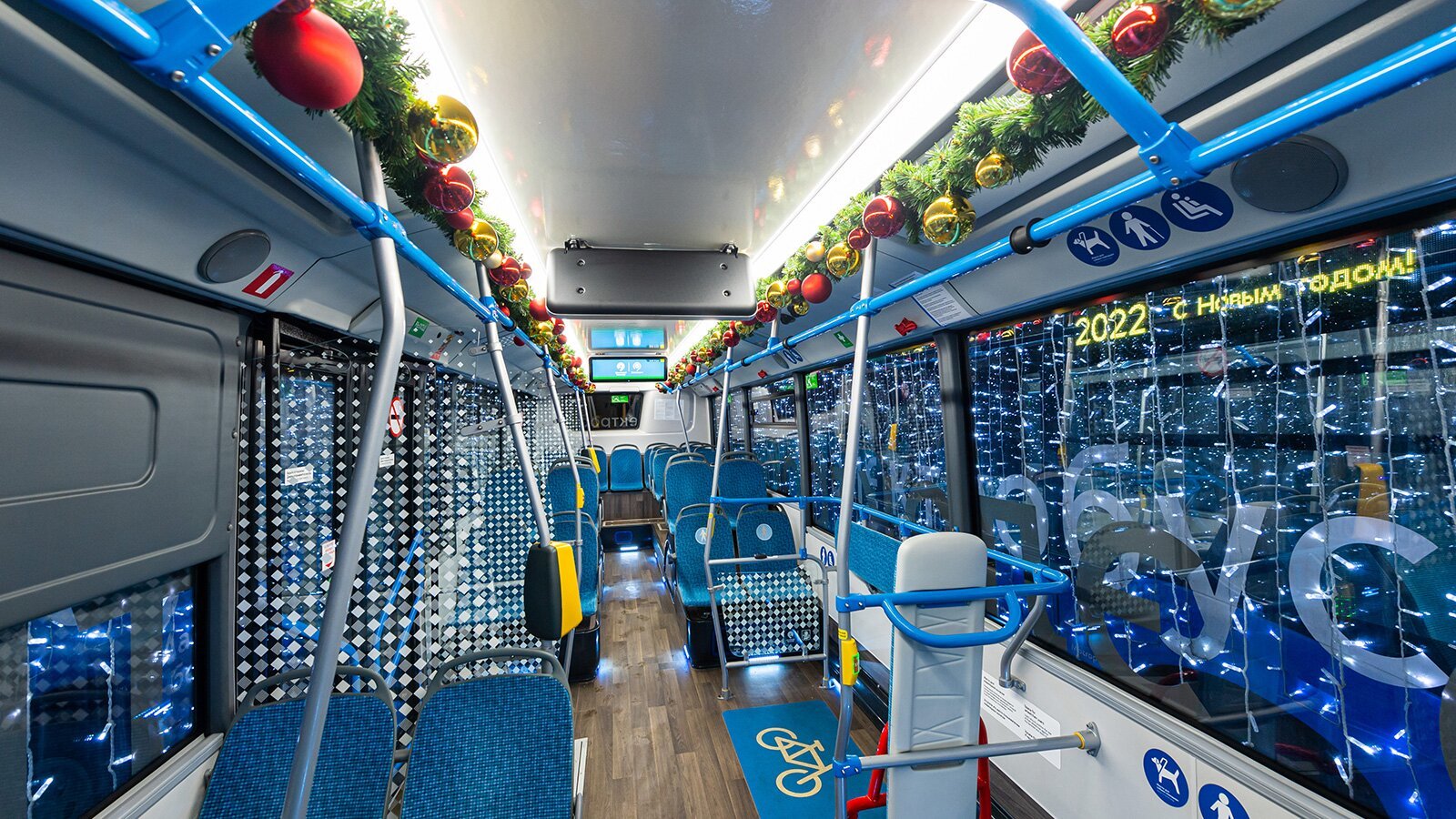 The Lord Mayor of Moscow is particularly proud of a huge ball that was installed in Victory Park on the hill where Napoleon once waited in vain for the keys to the Kremlin to be handed over. It is 20 meters high and weighs 35 tons. It is a metal construction that is completely covered by garlands that glow in changing colors.
Decorated fir trees are everywhere in the city. But it gets really festive when the current thaw is replaced by stable frost in the middle of next week and fresh snow covers the streets and squares from Wednesday. The meteorologists firmly promised the Muscovites that.
more on the subject – Bishop starts debate about the existence of Santa Claus