Dec. 20, 2021 1:46 p.m.

Bad weather conditions, crop failures and even war could cause global coffee prices to rise. The Russian media pointed to this, referring to forecasts and warnings from analysts and market participants.
Russian media have warned of an imminent sharp rise in the price of coffee due to a global shortage of beans. The Russian newspaper Izvestia warned:
"According to market participants, the price of coffee in retail stores will increase by 20 to 30 percent. At the same time, the maximum price increase for the cheaper varieties will be up to 40 percent."
According to analysts, the big exporters may simply not have enough beans to meet market demand for coffee. In Brazil, the cold and drought experienced record crop failures.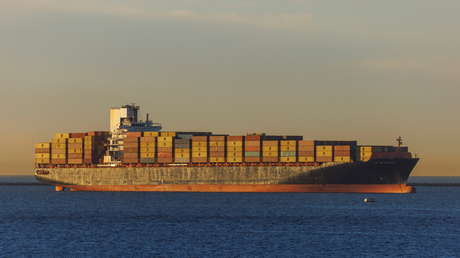 In Colombia, rains destroyed part of the crops and Ethiopia is on the brink of civil war. At the same time, like many other industries around the globe, the coffee industry is facing difficulties caused by the labor shortage as a result of the COVID-19 pandemic.
The logistics also have an impact on prices, according to the analysts. There is a lack of transport capacities worldwide, fuel costs are rising and the growing demand for goods is making the situation even worse.
According to various experts, the problems mentioned can lead to both an increase in the price and a deterioration in the quality of the hot beverage. Izvestia wrote:
"As early as autumn, there were fears that, given the high prices and delivery problems, manufacturers would begin to replace the Arabica beans with the cheaper and less tasty Robusta beans."
However, the Russian Ministry of Agriculture did its best to reassure coffee lovers by stating that it did not expect any interruptions in coffee deliveries in the meantime and described the current situation as stable.
more on the subject – After criticism: Berlin chain ends campaign "Free coffee for unvaccinated people"