Dec. 20, 2021 10:18 am

Looking at the global situation, the Chinese foreign minister sees the world at a crossroads. While some return to the Cold War mentality, others commit to working together. He showed himself ready to fight until the end.
Chinese Foreign Minister Wang Yi announced on Monday that his country is not afraid of one confrontation with the United States. For one Dialog Beijing is basically open with Washington, but this must take place on an equal footing:
"China would not fear a confrontation with the US, but would welcome cooperation if it is mutually beneficial. If a confrontation occurs, China will not fear it and will fight to the end."
The Foreign Minister is convinced that Taiwan, which the Beijing government calls a breakaway province, will ultimately be reconnected to mainland China.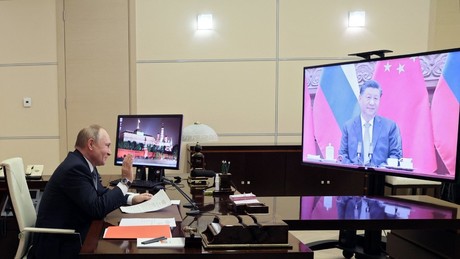 He warned other parties against using Taiwan as bait. The recent cross-strait tensions are seen from the Chinese perspective as an attempt by the US to support Taiwan in order to put China in its place:
"The importance of the one China principle threatens to be undermined."
Wang Yi highlighted the 20th anniversary of the signing of the Sino-Russian Treaty on Good Neighborhood and Friendly Cooperation as positive, which underscores the two countries' decision to extend the pact. The strategic coordination between China and Russia has brought stability to a world full of uncertainty.
More on the subject – Former Japanese Prime Minister warns: Japan will intervene if US boats are attacked