December 20, 2021 7:34 pm

Fear of war between Ukraine and Russia has brought Europe to the brink of crisis. At the same time, however, it also raises promising hopes for a revival of diplomacy between the great powers. If it weren't for a Senator from Mississippi.
An analysis by Tarik Cyril Amar
Recently, the presidents of Russia and the United States held face-to-face talks – something they do far too seldom. Even if the results were not particularly spectacular, there was a feeling that the saber rattle has given way to actual diplomacy at a high level. With this in mind, however, an influential US Senator has excelled like an offended liver sausage.
Senator Roger Wicker went public a few days ago with the advice to US President Joe Biden to keep his options open with regard to Ukraine. He suggested that Biden consider not only using conventional military force, but possibly using the country's nuclear arsenal as well.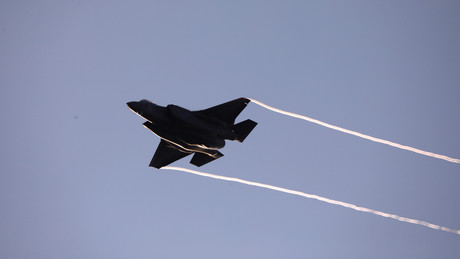 Wicker's proposal has sparked protests. Also on the part of the Russian embassy in Washington. However, the senator did not retract his words. He just backed away a little, obviously trying to tone down the impact of what he said while holding on to what he'd said. We could dismiss its bizarre failure as yet another attempt by an American Conservative to appeal to a local audience with a seemingly insatiable appetite for aggressive rhetoric against Russia.
However, there are two reasons why this incident should not be taken lightly. For one thing, Wicker is no small backbencher. He is a senior senator from Mississippi and the second senior member of the Senate Armed Forces Committee. Second, he did not limit himself to general issues, but put two extremely worrying proposals into practice. First, the US should be ready to use nuclear weapons against Russia, and second, it should be ready to use them first.
However, being ready for a first strike against Russia has clear implications. Wicker may not care what his words mean. Apart from the desired effect on certain voter segments. But when in doubt, let's agree with the senator and assume that he has voiced an idea that goes beyond sheer demagoguery when it comes to nuclear war.
In this case there are only two options. Either Wicker believes that a large-scale global nuclear war over eastern Ukraine should not be ruled out. Because such a thing could easily follow a nuclear attack by the USA. Or, if we again agree with Wicker when in doubt and assume that he is not ready to put the entire planet, including the USA, at risk because of a relatively limited conflict – with all due respect for Ukraine – then there is only one option left Left: He has to believe that Washington could start, wage and presumably win a limited nuclear war.
That's actually the scariest part of the Senator's fuss. Unfortunately, this insanely dangerous notion has become popular among US politicians.
In early 2020, Washington not only conducted an exercise to simulate such a limited nuclear war with Russia, but also made it a priority to inform the world public about it in unusually detailed information. After the introduction of new nuclear weapons with comparatively low explosive power, the message was clear: The Pentagon believes that it is possible to wage and, of course, win a nuclear war that remains limited enough to make this extreme option viable.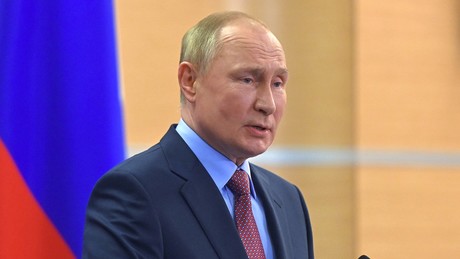 Senator Wicker's remarks were the most recent and most flagrant reminder that the notion of limited nuclear war had a disturbing appeal. But its roots go back deep into the Cold War. In the 1970s, the US government began to systematically consider whether there was a way to fight the Soviet Union with nuclear weapons without a suicidal escalation.
There is no reason to assume that similar ideas did not circulate in the Cold War Soviet Union. Just as it would be naive today to believe that only Washington is considering such a concept. In fact, of course, the US claims that it is only doing this in response to appropriate Russian action. As is so often the case, there is no point in finding out who started this. What is crucial is that there is an international dynamic driving nuclear powers – large and small – to consider the option of limited use of their most terrible weapons.
There are two obvious dangers to this trend. First, it can tempt political and military commanders to downplay and underestimate what any, even a not entirely apocalyptic use of nuclear weapons would mean, namely massive loss of life and large, permanent damage to the biosphere, the state of which is already apparent in peacetime worsened. Modeling shows that even a comparatively "small" nuclear war between India and Pakistan, for example, would have global climate consequences. Experts disagree on whether the consequences would be serious enough to trigger a nuclear winter. But there is no doubt that they will be serious.
The idea of ​​limited nuclear war is a terrible temptation to presumptuous politicians. It is based on the acceptance of a "lesser evil" that would actually be an enormous one. It also promotes the fatal illusion of supposed control that undermines a deep, healthy fear that should seize everyone when considering the use of nuclear weapons. Senator Wicker's folly is just one example of the moral and intellectual fallacy of the world. This should be taken as a warning to all of us.
more on the subject – Mützenich versus Baerbock – SPD parliamentary group leader urges de-escalation with Russia
RT DE strives for a wide range of opinions. Guest contributions and opinion articles do not have to reflect the editorial team's point of view.
Translated from the English.
Date Cyril Amar is a historian at Koç University in Istanbul, dealing with Russia, Ukraine and Eastern Europe, the history of World War II, the cultural Cold War and the politics of memory. He tweets under @tarikcyrilamar