In full swing, the Iran-backed Houthi militia is seeking to attract school students in Sana'a and its neighboring governorates and send them as fuel for its battles against the legitimate forces.
Influential Houthi militias are touring Sanaa's schools for the second week in a row under several names, including the "Martyr's Anniversary", with the aim of attracting the largest possible number of students and pushing them to the fronts and compensating for the human losses that the militia has incurred during the past few weeks.
The militia, which controls the education sector, also obligated the public and private schools of the Capital Municipality to organize cultural and discourse events in the presence of all educational cadres, and the events include speeches inciting students to fight and violence.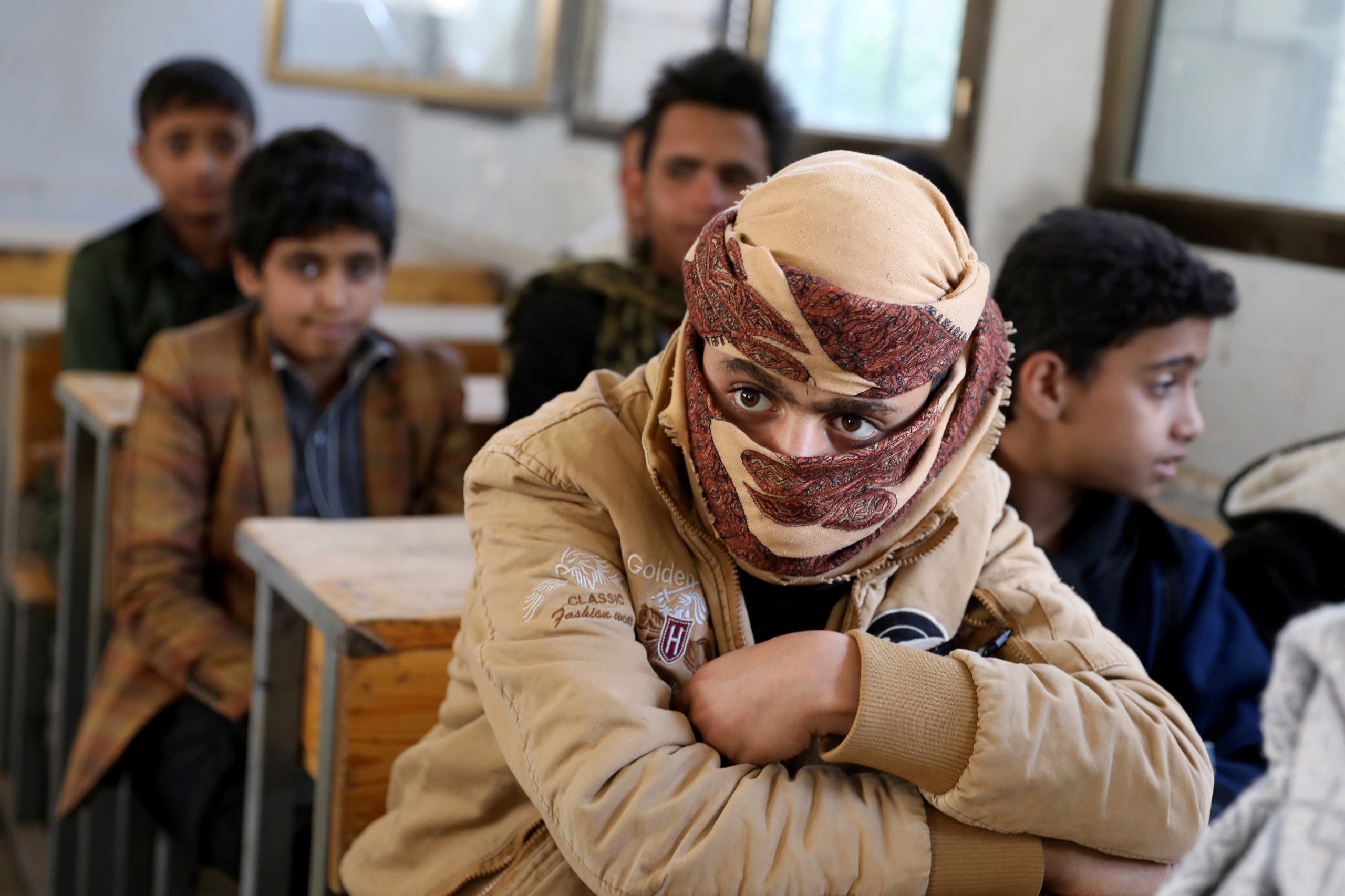 Schoolchildren in Sanaa (Reuters)
The mobilization to the fronts was not limited to school yards and the education sector. This time it extended to the Ministry of Youth and Sports, which is also preparing a so-called youth forum, which aims to mobilize young people and push them to the fronts.
According to sources working in the Ministry of Youth and Sports, the forum ostensibly includes cultural, social and development activities, and the distribution of sectarian books and publications to more than 49 libraries, 250 headquarters, clubs, educational and sports facilities, according to the news website NewsYemen.
In a related context, the activities of the so-called "first awareness program to strengthen faith identity in the schools of the capital city" began yesterday, organized by the Ministry of Youth and Sports in cooperation with the Ministries of Awqaf and Education, in the unrecognized Houthi coup government, with the aim of mobilizing new fighters to put them in Its war against the Yemeni people.