December 18, 2021 9:28 pm

Despite an attack by German institutions and media representatives, RT DE began broadcasting the live TV program on Thursday. Despite repeated claims to the contrary, the live program is broadcast in accordance with European law.
The representative of the EU media regulator has promised to "look around RT DE to worry "because the broadcaster allegedly has no right to broadcast in Germany. The Medienanstalt Berlin-Brandenburg (MABB) brought charges against RT DE and claimed that the broadcaster was based in Berlin and was therefore subject to their supervision.
This happened shortly after the chairman of the group of European regulators for audiovisual media services (ERGA) Tobias Schmid RT DE as a "real nuisance" to be "taken care of".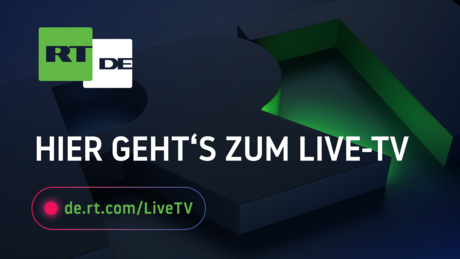 Where is RT DE settled?
While some of the content of RT DE are created in an editorial office in Berlin, the actual headquarters of the station is in Moscow, where all editorial decisions are made. The Berlin newsroom produces some of the programs, but does not broadcast – so they cannot be sued as a broadcaster.
How sends RT DE?
The station broadcasts German-language programs via satellite, with the signal coming from Serbia. RT in German received a broadcasting license in Serbia on December 6, 2021, which is valid until 2029.
Previously had RT applied for a broadcasting license in Luxembourg, but this was rejected in August 2021. Several German media reported that the then Chancellor Angela Merkel had influenced Luxembourg's decision, but she officially denied this.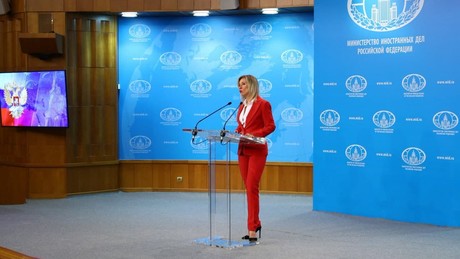 To what extent is broadcasting from Serbia legal?
Serbia is not a member of the EU, but both Belgrade and Berlin are Signatory of the European Convention on Transfrontier Television (ECTT). Germany ratified the treaty in 1991, while Serbia acceded to it in 2010.
Article 4 of the ECTT states that the contracting parties "shall ensure the free reception and do not restrict the retransmission on their territory of programs that comply with the provisions of this Convention".
Why not apply for a German license?
The German Media law bans political parties or legal entities under public law – with the exception of churches and universities – from operating broadcast services. This prohibition also applies to companies in which a state has a majority stake.
Gives RT is a public non-profit organization that sees Russia as an "organization of strategic importance", Germany regards it as state television and has therefore ruled out RT DE to issue a license. Because of this, posed RT first in Luxembourg and then in Serbia.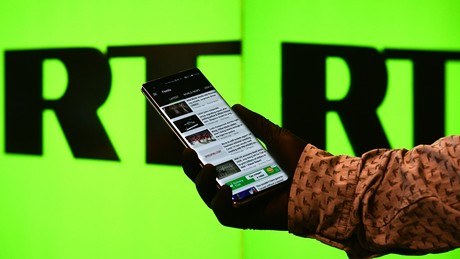 Ongoing pressure on RT
Friday's lawsuit is only the latest step in a series of measures taken by German authorities to suppress German-language programs RT to restrict. At the beginning of this year, the German Commerzbank suddenly and without explanation had the company's account Ruptly and RT DE Productions GmbH closed, and several other banks ignored requests to open an account.
In September, YouTube deleted two channels, "RT DE" and "Der Missende Part", on the grounds that reporting on the German protests against the COVID-19 restrictions had violated the "community guidelines" . The ban followed a series of negative and even openly defamatory articles RT DE in German media.
On Thursday, the Google owned platform deleted the channel RT on the air and called this an attempt to circumvent the previous ban, even though the TV channel is an independent entity from the news website with its own editorial and production staff. The German regulatory authorities are now referring to these bans in order to ensure the legitimacy of RT DE to question.
RT on the air can still be found on the homepage of RT DE as well as via satellite be received. RT on the air is broadcast by some of the most powerful satellites covering Europe – Eutelsat 16A and Eutelsat 9B. To be able to watch TV via satellite, you may have to adjust the settings on your device or consult a professional. You can find all the information you need in our practical guide, which is available in English, German and Russian.
more on the subject – European Licensing Law: A refresher course for inexperienced regulators