There are white tents inhabited by Saudi women over the age of sixty, who sell camel accessories that they make with their own hands, on the sides of the road in Al-Dahna Market at the King Abdulaziz Camel Festival, with nearly 30 years of experience.
Al-Arabiya.net met with some women who offer handicrafts to decorate and other uses for camels, "accessories, shawls, and tails", made by their own hands.
In an interview with Al Arabiya.net, Um Hazal, who is in her sixties, said, "I started in this field 30 years ago, and because I support orphans, I have a profession and a profession in selling and manufacturing camel accessories such as Shamail and Jalal, and for dozens of years I have participated in festivals."
As for the tools that she uses, she clarified that they are natural and synthetic wool, pieces of cloth, golden and silver colored ropes, and metal pieces, to add beauty to the camel that showcases its beauty in front of the public, including "Al Janayeb" that are placed on the backs of camels, "Faqeer" and "Kharj" and we perform Complete it, and its work may take a whole year to finish, and we will have a large amount to participate in the festival.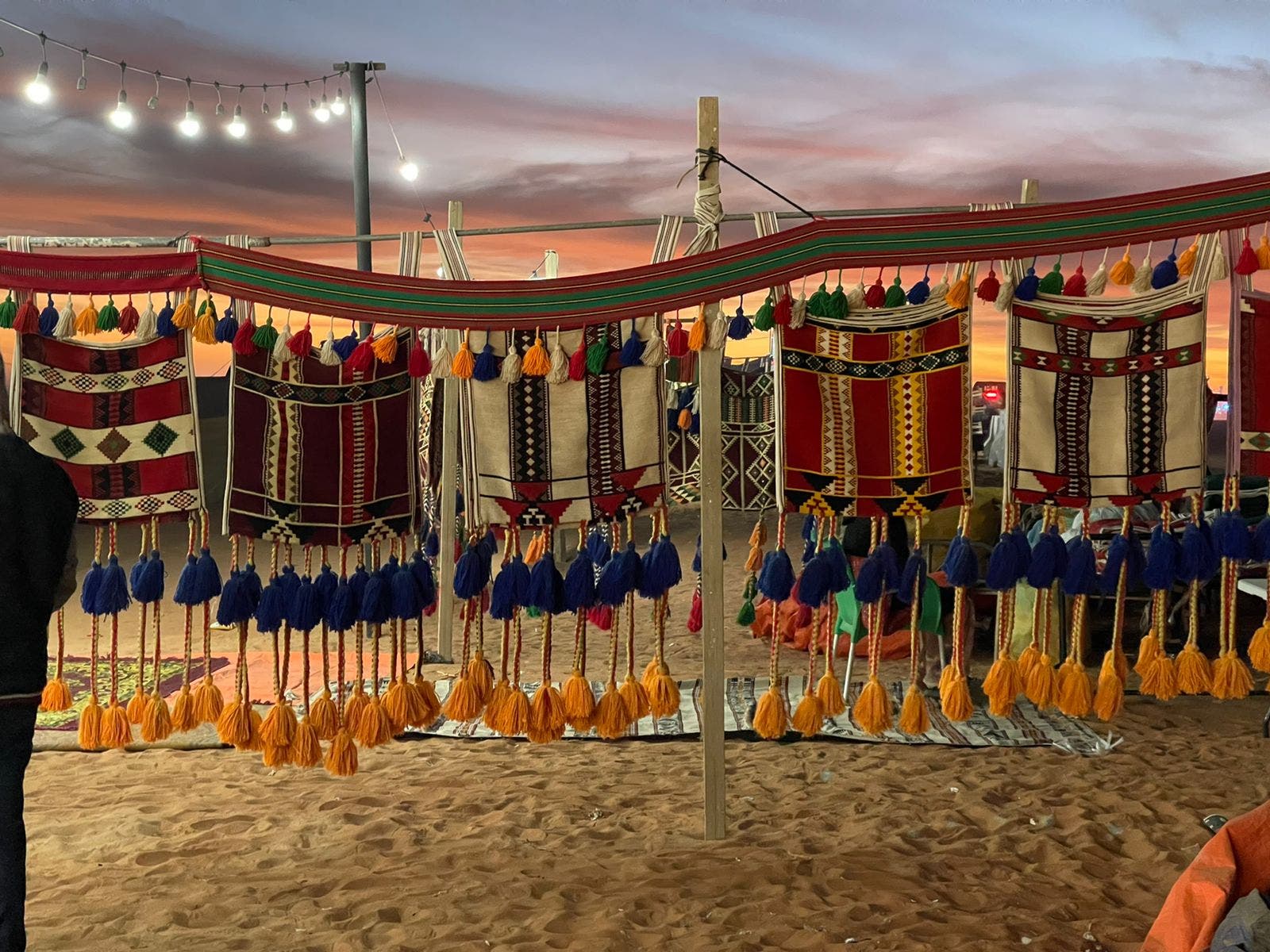 This is how their products are displayed
Valuable opportunity to earn money
In the other simplified, Umm Muhammad says: "The festival is a valuable opportunity to earn money and display my handicrafts in front of the public, which comes from all sides, including from the Gulf countries, and others are from foreign tourists, who buy these industries to be a memory they consider, as they tell me." .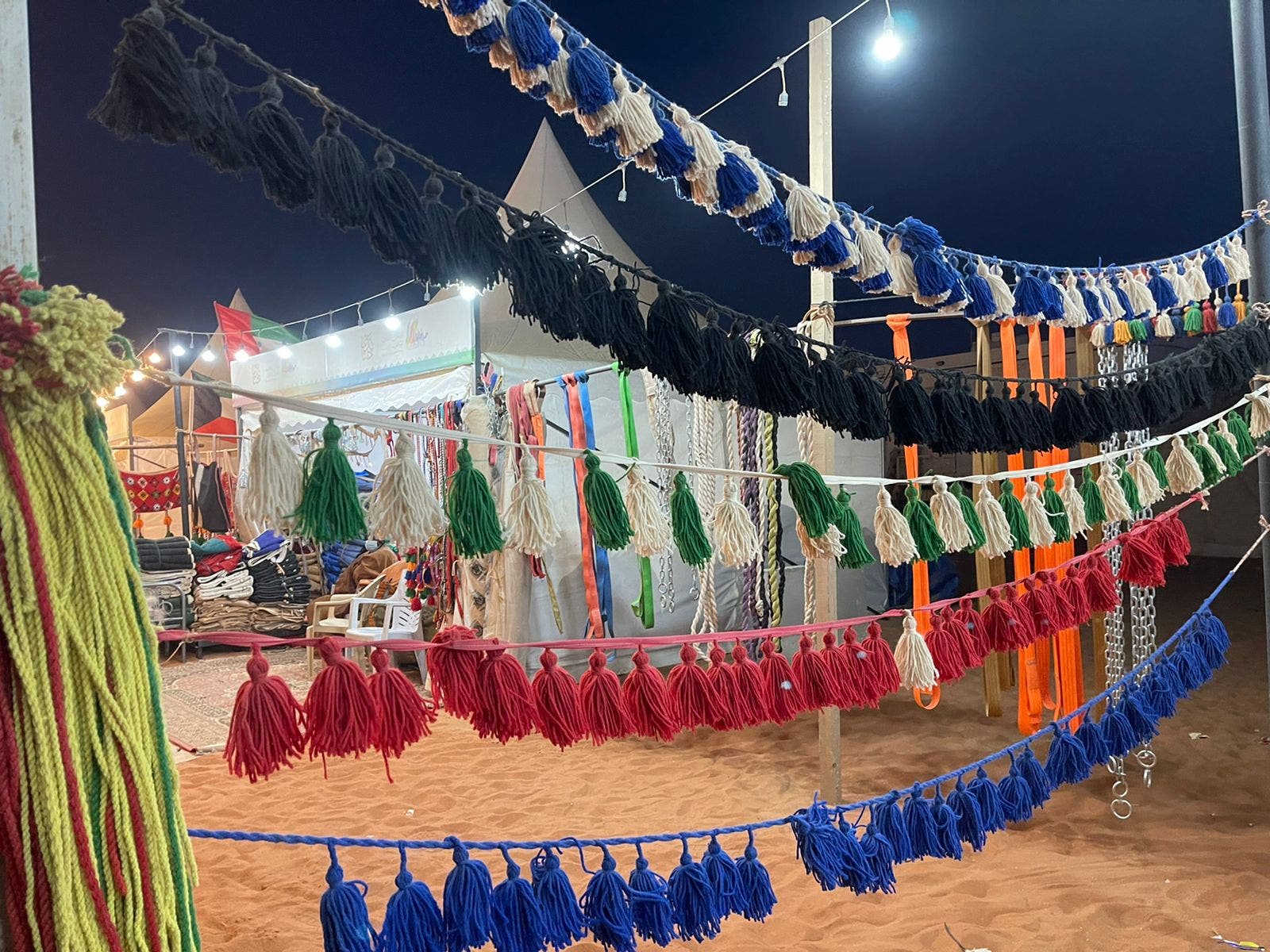 camel accessories
She mentioned that her handicrafts have many uses, such as the "jalal" that is used to decorate the backs of camels, and the "shamael", which is used to prevent the "sitting" from drinking his mother's milk at any time. To organize the feeding time at a specific time, so that the owner of the camel and its seat shares the milk, while the accessories are used to decorate the camel, which are made of cotton, natural and synthetic wool, as well as some metal pieces.