19 Dec 2021 5:01 pm

As tensions between US-led NATO and the Russian Federation mount, Ukrainian Defense Minister Oleksii Reznikov has urged NATO and the EU to provide his country with offensive weapons as well as defensive weapons.
Ukrainian Defense Minister Oleksii Reznikov has urged both NATO and the European Union to provide Ukraine with weapons to deter so-called Russian aggression, rather than just expressing concern. Reznikov made a statement during a briefing following a meeting with Danish Defense Minister Trine Bramsen, said the Press service of the Ukrainian Ministry of Defense. According to Reznikov:
"This was the case as early as the 1930s when the League of Nations expressed concern about Hitler's aggressive actions. We all know this ended in tragedy for the world. The League of Nations ceased to exist and the bloody World War II has been unleashed. Therefore, the next concern for the Kremlin is incomprehensible. The Kremlin has openly issued an ultimatum to NATO countries. If the Danish government understands this, takes a tough stance and communicates with partners, including the allies and the EU and if there is real support in arms and technology for Ukraine, it will stop the aggressor and he will not go on the offensive. "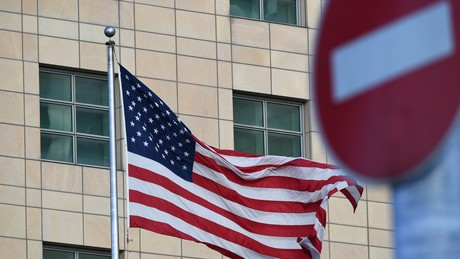 Reznikov also made it clear that he was referring not only to defensive weapons, but also wanted access to offensive weapons for Ukraine, which might be viewed as an odd request for a country claiming it only wants to defend itself. However, according to the minister, only offensive weapons will deter the Kremlin by making it clear that an attack on Ukraine would come at a high price. So Reznikov:
"These include economic sanctions, political and financial sanctions and, above all, armed support from the armed forces. We will defend ourselves, but help us. We need electronic warfare, electronic reconnaissance, missile systems, cyber defense, we need to strengthen our fleet. We make all of these needs public, we don't hide, and then the aggressor won't go any further. "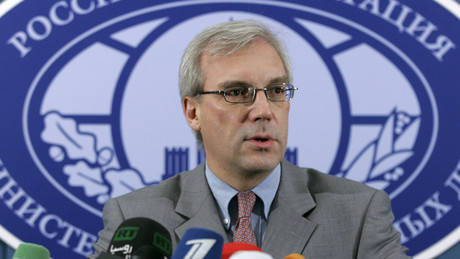 This week, US-led NATO bloc Secretary General Jens Stoltenberg said that NATO enlargement will continue whether Russia agrees or not. The former Norwegian Prime Minister said the decision on whether Ukraine would join NATO rests with member states and the bloc's leadership and that Moscow should not have any influence on that decision. He also stressed that NATO was already providing military support to the Eastern European nation. Stoltenberg explained:
"The NATO countries are already training and consulting with Ukrainian troops. They are conducting joint exercises and providing military supplies and technology. NATO's support for Ukraine poses no threat to Russia."
Stoltenberg added that a possible partnership with Ukraine would be the main item on the agenda of the upcoming NATO summit in Madrid in June 2022. When asked if the block will continue to grow, he said:
"NATO is continuing the process of enlargement. We have already taken over Montenegro and North Macedonia, despite protests from Russia."
He assured that NATO would not compromise with Moscow. Russia had previously asked NATO to reconsider its 2008 promise to take up Ukraine and Georgia "in time".
Despite the media hype in the United States and the EU alleging that Russia is planning to invade Ukraine, there is no evidence to support such allegations. The Russian Federation has repeatedly emphasized that it does not intend to invade its neighboring country, but merely to prevent further NATO expansion along its western border.
Russia has also stated that it wants a legally binding guarantee that NATO will cease all military activity in Eastern Europe and Ukraine. This is part of a wish-list of security guarantees it wants to negotiate with the West.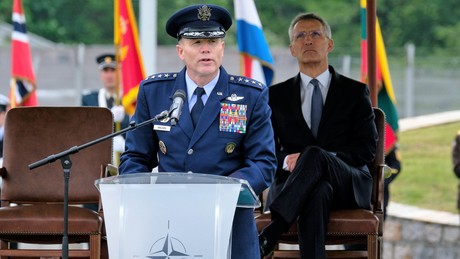 On Saturday, Russian Deputy Foreign Minister Alexander Grushko addressed the Russian government's latest offer to NATO for security in the Euro-Atlantic area. The Russian diplomat took the view that this time the Western military alliance will not succeed in simply rejecting and ignoring Moscow's proposal.
Grushko announced that Russia has expressed its willingness to enter into dialogue with NATO in its latest draft treaty. The aim is to redirect a military confrontation scenario onto a political path that aims to strengthen the security of all OSCE states and the Euro-Atlantic and Eurasian area. Moscow had made it clear to NATO the seriousness of its position. According to Gruschko:
"If this does not succeed, we too will go into the mode of creating counter-threats. But then it will be too late to ask ourselves why we made such and such decisions and put such and such systems in place."
Russia has been honest and frank about its positions, Grushko said. It is important that Europeans think about whether they want to turn their continent into the scene of a military confrontation. NATO must take Russia's offer seriously, he said. There are only two ways:
"Either you take seriously what we have put on the table. Or you have to deal with a military-technical alternative."
more on the subject – No eastward expansion: Russia submits drafts for security treaties with the USA and NATO