19 Dec. 2021 12:12 pm

A domestic pig has been conquering the world of art since 2016. The works of the talented sow from South Africa can now be found in private collections worldwide. Most recently, Pigcasso set a record in the animal art market with an abstract painting.
On December 13th, a pig from South Africa became the highest paid artist in the animal world. An abstract painting of the talented pig named Pigcasso went under the hammer for 27,000 US dollars or the equivalent of 24,000 euros. The bristle animal thus beat the previous record from 2005, when three pictures from the brush of the chimpanzee Congo were auctioned for a total of 19,000 US dollars or just under 17,000 euros. Pigcasso's painting entitled "Wild and Free" (in German "Wild und Frei") went to a collector from Germany.
At the same time, it is the largest picture that an animal artist has ever created. It is said to have taken Pigcasso several weeks. The work is 1.6 by 2.6 meters in size and stands out for its rich colors and broad brushstrokes. Since the pig is said to have been inspired by the picturesque views of the ocean in the South African province of Western Cape, the linen is dominated by blue in several shades from light to dark. The proceeds from "Wild and Free" will go to the Farm Sanctuary Foundation, which sees its mission as making the world friendlier and more sustainable through the rescue and rehabilitation of animals.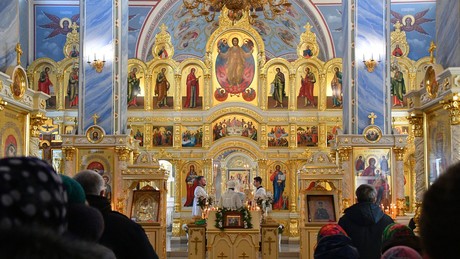 The sow's artistic career dates back to 2016. Her current owner, Joanne Lefson, rescued her from a slaughterhouse. The woman became aware of the animal's artistic talent when Pigcasso picked up paintbrushes that Lefson had left in the pigsty. The owner began to train the pig and to promote its artistic talent. Pigcasso's work has now been recognized in Germany, Brazil, Singapore, Great Britain and the USA.
more on the subject – "Legendary ugliness": Sculpture of a cat with a woman's breast dismantled after criticism on the Internet