19 Dec. 2021 8:41 pm

A press release published today by the Russian Embassy in Bern criticizes the Swiss judiciary and sees the continued persecution of Russian citizens in third countries by Washington.
The Embassy of the Russian Federation in Bern published a press release on Sunday commenting on the decision of the Federal Office of Justice to extradite the businessman and Russian national Vladislav Klyushin to the United States.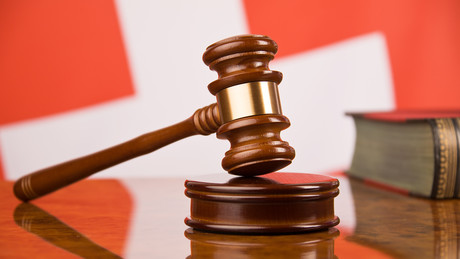 We regret this decision and its speedy execution, the message explains. The Swiss authority disregarded the applications and submissions of the defense lawyers, as well as the diplomatic note of December 17, 2021. In particular, the political background of the criminal prosecution in the USA was ignored. The request for extradition from the General Prosecutor's Office of the Russian Federation had been rejected for no reason.
The press release ends with the statement that Klyushin's extradition is another episode in Washington's long-running "hunt" for Russian citizens in third countries.
Klyushin was arrested in the canton of Valais on March 21, 2021 at a request by the USA and placed in custody for extradition. His extradition took place on December 18, after the federal court dismissed his lawyers' appeal against the extradition decision on December 10.
The US judiciary has accused the founder of the IT company "М13" of having carried out insider trading in the tens of millions with several accomplices.
more on the subject – The Berlin court approves the extradition of the Russian DJ Denis Kasnatschejew to the USA