Iran confirmed the start of the technical and security examination of the International Atomic Energy Agency's cameras, today, Sunday, at the Tsai complex in Karaj.
A spokesman for the Atomic Energy Organization of Iran, Behrouz Kamalvandi, said that Tehran is making the replacement of damaged cameras in the Tsai complex in Karaj conditional on three prerequisites: judicial and security investigations into the depth of the sabotage that occurred at this site, the condemnation of this sabotage by the International Agency and the security technical review of the cameras. New by Iran before installation.
The Iranian official added that the talks between Iran and the agency had nothing to do with the talks in Vienna, and took place normally regarding the current issues between the two parties.
Before that, the Iranian Foreign Ministry indicated that stopping the Vienna talks was the result of a collective understanding.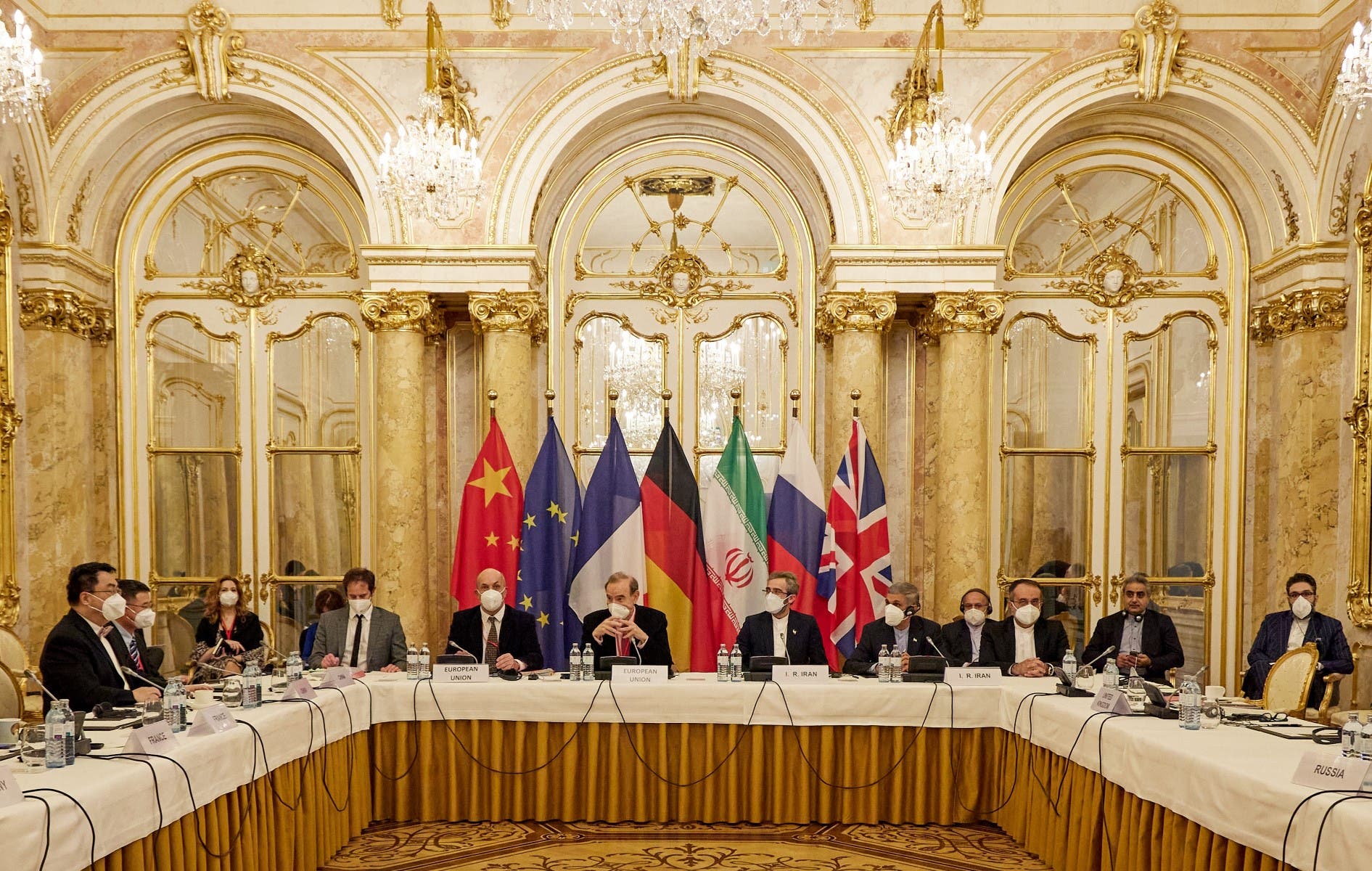 from the Vienna talks
Iranian Foreign Ministry spokesman, Saeed Khatibzadeh, accused the European Troika countries in the talks of distorting reality and leaking false information, and said it was not the first time, he said, and called on the three European countries, not to blame others, and to show seriousness and determination to push forward the talks.
"Iran discusses issues to be examined, not solutions"
For his part, a US State Department official confirmed to Politico newspaper that negotiations with Iran are currently discussing issues to be examined, not solutions.
The US official added to Politco that negotiations with Iran have not yet arrived to discuss lifting sanctions.
For his part, a Western diplomat confirmed that America made a good offer to Iran in the last round of Vienna talks.
The diplomat added that Tehran is seeking, through negotiations, to be allowed to obtain carbon fibers that are used in the production of centrifuges that enrich uranium, noting that the risks of the collapse of talks with Iran are great, and may lead to an arms race in the Middle East.
strict evaluation
Seven of the most prominent American experts in the field of national security signed a statement, Friday, presenting an especially tough assessment of the nuclear negotiations between the United States and Iran, arguing that diplomacy between the two countries "appears to be in retreat", while Tehran is "actively moving toward the ability to obtain nuclear weapons." .
In their statement, they added, "While the United States has recognized Iran's right to civilian nuclear energy, Iran's behavior continues to indicate that it not only wants to preserve the option of nuclear weapons, but is actively moving toward developing that capability… In fact, as the Director-General stated, To the International Atomic Energy Association, Rafael Grossi, who said, "Iran's decision to enrich uranium to 60% and produce uranium metal has no justifiable civilian purpose."