19 Dec. 2021 10:30 p.m.

The public prosecutor's office conducted preliminary investigations against Olaf Scholz from February 2020 to September 2021. The committee of inquiry into the Cum-Ex scandal was not informed. The CDU sees this as a deception of the Hamburg citizenship.
As the DOES reported, unknown preliminary investigations against the former mayor and current Chancellor Olaf Scholz (SPD) outraged the opposition in the parliamentary committee of inquiry (PUA) of the Hamburg citizenship on the cum-ex scandal. The Hamburg public prosecutor's office confirmed the dpa on Friday that from February 2020 to September of this year preliminary investigations had been carried out against Scholz on charges of infidelity.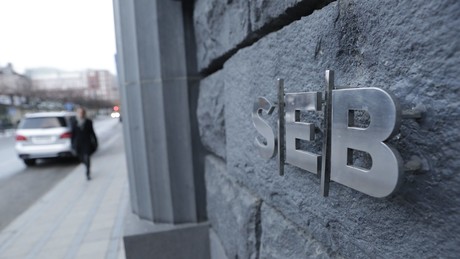 This happened on the basis of several criminal charges. Since there was no initial suspicion, the procedure was discontinued without initiating an investigation, said a spokeswoman in a claused manner.
The fact that the committee of inquiry had not been informed about the process was "a cheek", said the chairman of the left in the PUA, Norbert Hackbusch, to the dpa. It would have been the task of the presidential department in the Senate Chancellery to provide relevant information.
In 2020, Stoll HH defended the tax authorities against: "It has neither in Hamburg #cumex in #HH nor have any other attempts been made to influence the decisions of the tax administration politically. "In today's meeting of the #PUA#Warburg I realize: that was fake.

– Norbert Hackbusch (@NorHackbusch) May 28, 2021
CDU chairman Richard Seelmaecker spoke loudly ARD-Magazine "Panorama" and the Store Manager from a deliberate deception of Parliament. He means:
"It is a scandal that files are repeatedly withheld from the committee."
The PUA should clarify a possible political influence of leading SPD politicians on the tax treatment of the Warburg Bank involved in the Cum-Ex affairs. Secret meetings between Scholz and the bank owners in 2016 and 2017 are on the agenda. In 2016, the Hamburg tax authorities waived additional tax claims for 2009 and 2010 amounting to 47 million euros against the bank when the limitation period expired. Another 43 million euros were only requested in 2017 after the Federal Ministry of Finance intervened.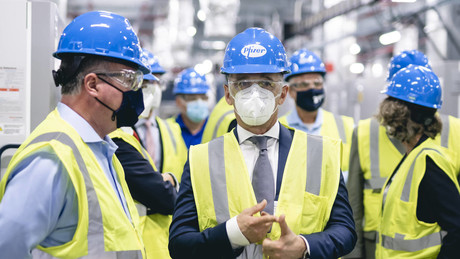 Scholz is expected to be questioned again in 2022. According to reports from NDR 90.3 also in the room that the entire committee of inquiry is going to Berlin journeys got to.
However, it is a challenge to question Scholz as Federal Chancellor. Details can be found in Section 50 of the Code of Criminal Procedure: Members of the federal government are entitled to be heard at their place of work – in this case in Berlin. Furthermore, the approval of the cabinet is mandatory.
more on the subject – Cum-ex scandal: Hamburg opposition calls for further questioning of Chancellor Olaf Scholz