Plastic paintings of dignitaries were offered for sale within the first charitable auction of its kind in Saudi Arabia, at the Kingdom Center in Riyadh, with the proceeds of selling the paintings to support the children of the Sanad Charitable Society for Cancer Patients, and the auction came under the slogan "Your goodness increases".
In this regard, the Assistant Financial Resources and Project Development Officer at Sanad Charitable Society Nouf Al-Mahmoud told Al Arabiya.net: The Sanad Charitable Society is a forerunner in holding charitable exhibitions, to support its resources and sustain the provision of its services to its beneficiaries, and the electronic charitable auction is the first event of its kind. In Saudi Arabia, it is held through an electronic platform owned by the Sanad Charitable Association, and its entire proceeds go to the sponsorship program of the Sanad Charitable Association.
exhibition idea
Nouf added: "The idea of ​​the electronic charitable auction came from the auction that was held by the association through the charity suhoor event in the month of Ramadan every year, but after the crisis of the Corona pandemic and the suspension of events and the need to implement precautionary measures, the association introduced the idea of ​​electronic auction, which was made available on Friday and continues. Until December 21, 2021, so that artworks can be purchased electronically from all over the world.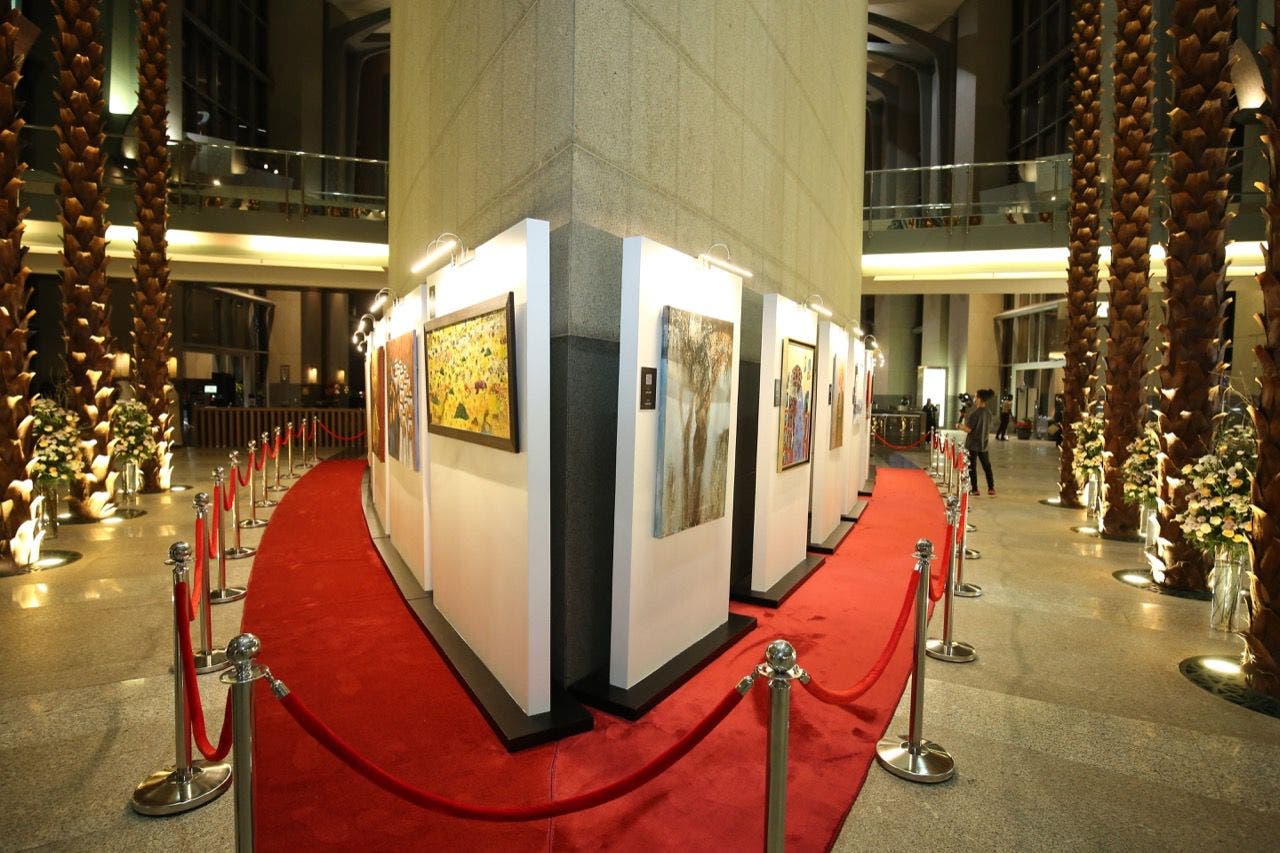 Paintings by great artists
top artists
She explained: "There is a selection of senior names participating in their artworks, which were selected based on special criteria set by local evaluators, and among the participants are Prince Khaled Al-Faisal with the painting "A Look at the Valley", Prince Badr bin Abdul Mohsen, participating in the "Naps" painting, and the artist Louay Al-Daoud with the "Love" painting, and the artist Ahlam Al-Shadokhi, participating in the "Generation of the Seventies" painting, in addition to sculptures and models by the artist Hussein Al-Raml, as well as photographs.
Nouf revealed that the number of paintings participating in the electronic charitable auction is 32 paintings, 23 of which were displayed in the exhibition, which contributed to the increase in demand by those interested in artistic affairs to enter the auction dedicated to humanitarian work, in addition to the acquisition of distinctive artworks.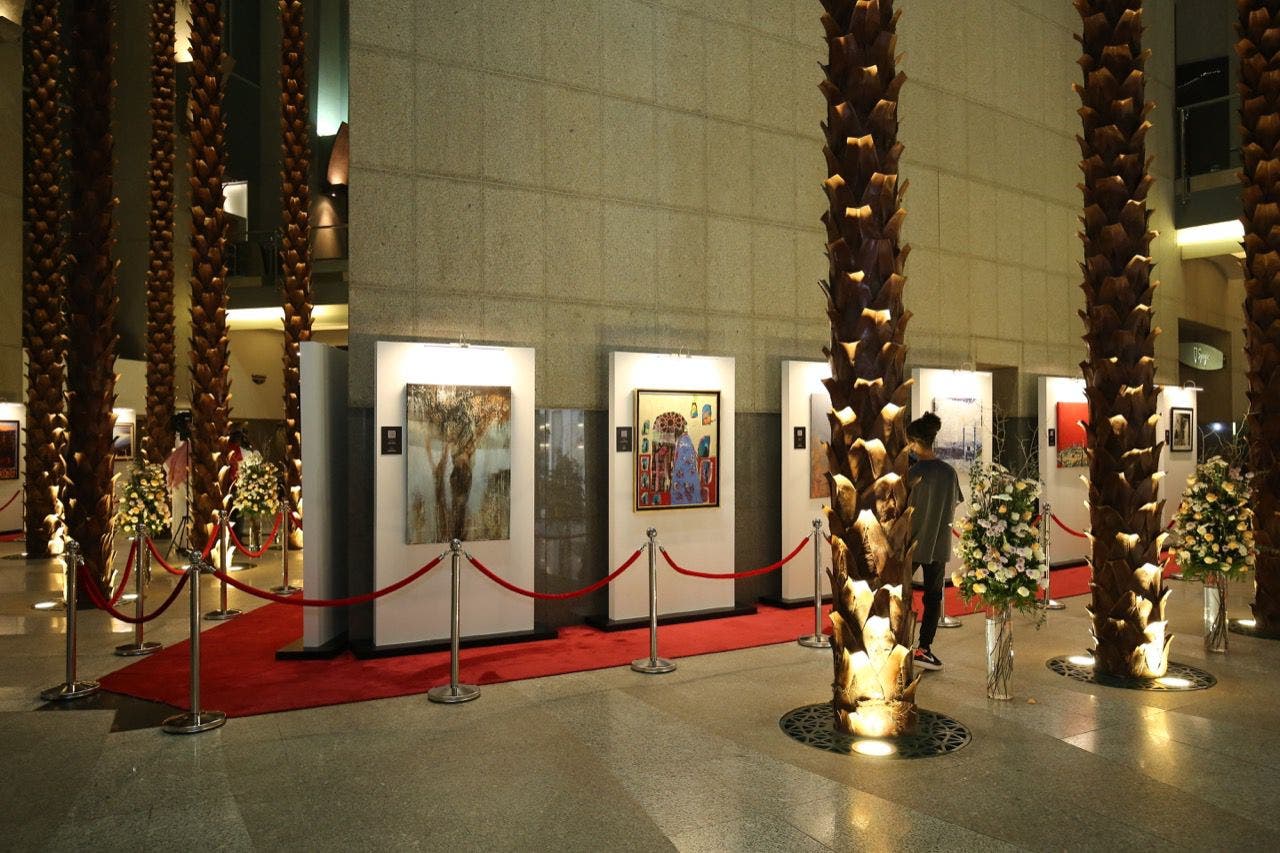 charity art fair
Support 500 children
Nouf confirmed that the association supports, through this charitable work, 500 children in the sponsorship program, and aims to raise the number to 700 children annually. With the aim of helping children's families and providing appropriate health services for sick children."