The world famous delivery company "Uber" has begun transporting fresh meals from Earth to the inhabitants of outer space through (UberEats) services, which are originally specialized in delivering food from restaurants to consumers around the world.
Uber Eats, a subsidiary of the global "Uber" company, became the first company to provide these services to astronauts, after it had already succeeded a few days ago in sending the first meal into outer space, according to a report published by the British newspaper "Daily Mail", which was seen by "Al Arabiya Net." ".
Uber's entry into the world of space comes as a result of a commercial cooperation with Japanese billionaire Yusaku MaezawaThe project intends to deliver food to astronauts on the International Space Station.
And the "Daily Mail" said that the global American company "Uber" officially entered the world of space after it announced that it had sent an order to buy food to the International Space Station (ISS).
The American company teamed up with Japanese businessman Yusaku Maezawa, who recently traveled to the International Space Station, to deliver canned Japanese dishes to astronauts on board.
The delivery took place on December 11 at 9:40 a.m. ET after Maezawa had traveled 248 miles, eight hours and 34 minutes since Maezawa left Earth.
Food dishes delivered to the space include boiled mackerel and a bowl of beef cooked in sweet sauce, chicken cooked with bamboo shoots and braised meat.
Dara Khosrowshahi, CEO of Uber, said that one small package delivery to Yusaku Maezawa is a giant delivery for Uber Eat.
"We went over the moon to help achieve our first successful delivery into space. Our goal is to help people go anywhere and get anything, so we are proud to serve astronauts on the International Space Station," he added.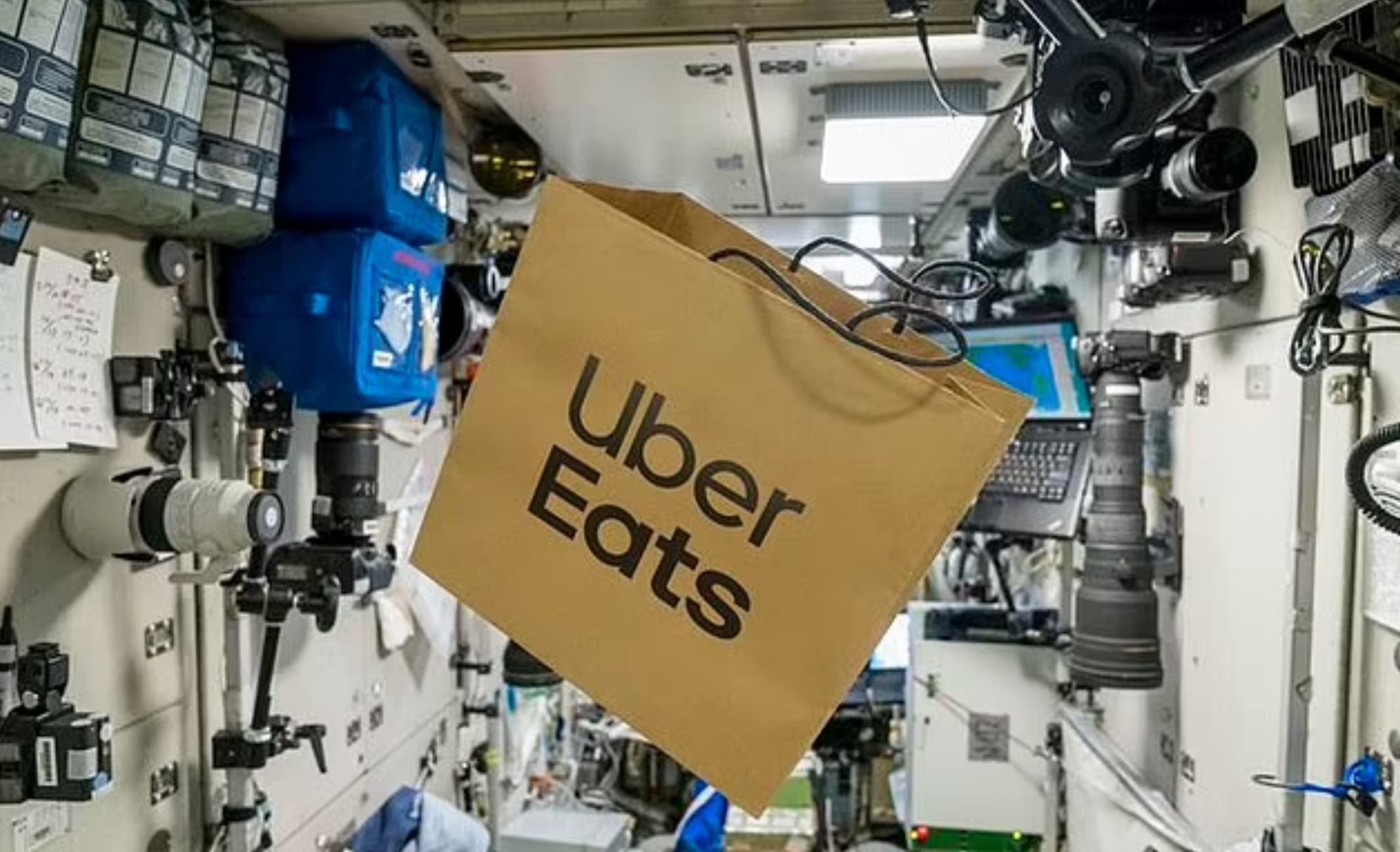 First meal to outer space
Maezawa had taken off with his assistant and film producer Yuzo Hirano to the International Space Station on December 11 at 2:30 am ET from the Baikonur Cosmodrome in Kazakhstan, with the two scheduled to spend 12 days aboard the giant orbiting laboratory, According to the report published by the "Daily Mail".
Speaking to the Associated Press from the International Space Station, Mizawa dismissed criticism from those who questioned his decision to pay a fortune for a trip to the International Space Station, saying "the amazing experience was worth it."
He added in his first television interview since arriving at the station: "Once you get into space, you will realize how much it is worth by having this amazing experience…I think this amazing experience will lead to something else."
Maezawa, 46, and producer Yuzu Hirano, 36, are the first tourists to push themselves to the space station since 2009.
When asked about reports alleging that he paid more than $80 million for a 12-day assignment, Maezawa said he could not reveal the contract amount but admitted he had paid a huge amount.